Never having been particularly shy, Emme has plenty of friends more than happy to push her in the direction they think she needs to go. Despite seldom agreeing about exactly what or who Emme needs, they are all more than happy to blog and vlog about it, as they have adventures of their own. Whether we are talking …
Sir Von Ritter, the German Knight, who believes Emme needs a European Knight, not a North American George Clooney type (subtext: get your ass on a plane to Europe already Emme);
Best gal pal, dancer-turned-mom, Brie Mason, who just wants to see Emme settled and happy with a man like hers; or
@hummingbird604, who loves Emme's man to be the perfect piece of arm candy for him, whenever he's shy of a date to the Opera … "Well, Hello There!"
… these are the travelers sharing the road, adventures, and their stories with Emme and Brie …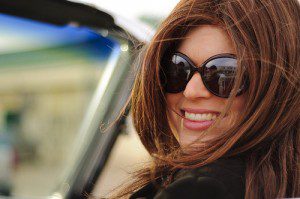 Quirky & single,
Emme
is a mid-30's Canadian gal that wants to find the man she dreams of but will not settle, no matter how hard her biological clock has started to tick. Her brother teases her about being a spinster & her sister seems to be gravely concerned that her singledom is a clear sign that there is something psychologically wrong with Emme. Being every guy's best bud, she battles with defining where friendship ends and something more begins. She doesn't think she has a 'type', but Brie would beg to differ.
Emme
is hating the fact that she has so many men in her life that she loves emotionally and intellectually, but missing that certain chemistry'. Does she not deserve to have it all?  Somewhere in this big wide World that must be waiting for her.
Brie Mason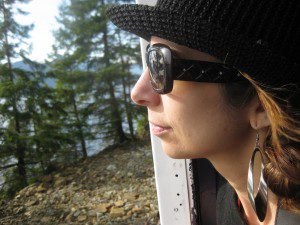 Once a music video dancer, now a mom and family loving young woman, Brieviews traveling with friends as a MUST. Emme keeps Brie's life full of the adventure she promised to never give up when she became a mom and Brie tries to keep Emme's life in balance. Brie is Emme's guide for 'growing up' without changing who you are. She knows exactly what Emme is looking for and is determined to help her find it, no matter how stubborn Emme is when it comes to listening. Honestly, for such a bright gal, sometimes Emme can't see what's right in front of her face. It's Brie's job to translate Emme's whimsical dreams into reality. While traveling, Brie also has her mind on great spots to return to with her family. She's one of those gals that's got it so together and makes everything look so effortless that you'd love to hate her, if you didn't love her so much.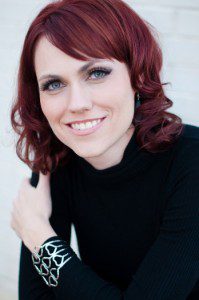 Katrina German
Katrina German has a genuine love of life. This "experience collector" is traveling to Film Festivals and television markets around North America to sell her documentary series (alongside her partners at Aristea Artists).  Follow the adventures of a producer filled with passion for her idea the highs and lows of creating for television.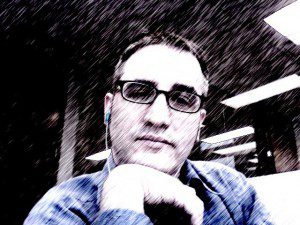 Rob Jones
Rob's grown up a globe trotter, having lived in Ontario, BC and jolly old England. His years in England helped to further grow his passion and knowledge for music, specifically the indie scene, of which he writes about on one of Canada's most popular music blogs, The Delete Bin. It also allowed him to explore his other passion for history. He now lives in British Columbia, weaving stories in his day job and having adventures with his five-year old daughter as often as possible.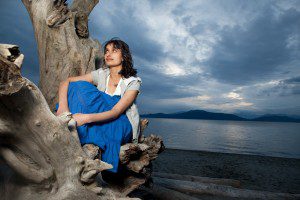 Alyzee Lakhani
Writer of words. Lover of Lit & post-human crit. Liker of fountain pens. No street cred to speak of.
Alyzee Lakhani has recently completed an English Literature Degree with Honours from the University of British Columbia.  While waiting to see what this incredibly talented young writer gets herself up to, we have been blessed in having her lend her pen and weave her tales with us, Being Emme and Ahimsa Media, and tales she has told of having grown up in two worlds between Canada and Pakistan. Alyzee mostly blogs about trips to the theatre, bizarre situations that are only funny in hindsight (thank goodness for hindsight), and about the characters she meets out in the world.
Kelly Lui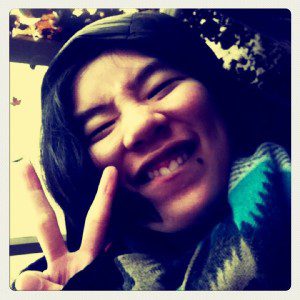 Kelly was rather lucky to have grown up in Hong Kong, allowing her the privilege to travel to nearby Thailand, Singapore, Shanghai, Korea, Japan and Taiwan. Places she has fond memories of. As a child, she'd always have to wake early on such trips as her family would be traveling as a part of a tour group. This was her least favourite part of traveling.
Living in Vancouver as a young adult has allowed for many a road trip, minus the early hour, and enabled her to explore the nearby States.
The place she most wants to visit though is Greece, because it just looks like a little world of its own, and has such a romantic vibe. She rather imagines herself on her honeymoon there with her future husband, jumping together into the big green ocean from the cliff. England's also an appeal, purely for the accents (sexy) and the history.
'Where', however, does not matter so much, when you are with someone you love and enjoying tasty food. All she needs to be satisfied – family/friends and scrumptious food!
Summer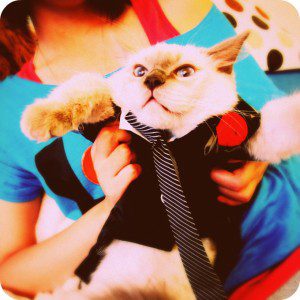 Summer comes from a big city in a huge country – Beijing, China. She has been to nearly a dozen countries in Europe, North America, Asia, and Australia. Right now she is busy with schoolwork but as soon her freedom returns, she wants to explore the Middle East and Africa. Not very athletically inclined, Summer loves traveling in trains, subways, and cruising ships, but has so far contented herself with planes and tour buses.
As a proud solo traveler, Summer wishes herself to be more brave and adventurous — her ultimate dream is to go couch surfing, but, as with many aspiring couch surfers, her family and friends are skeptical (couch surfing by yourself? Are you insane?). Summer enjoys occasional chats with friendly strangers on her wanders, especially ones with no dull small talk just get straight to the dirt. Summer has a great interest in art and cultural history, but she also has a terrible memory for numbers and dates, which is one of the reasons she is a philosophy major rather than a history one. However, she loves to visit museums, cathedrals and galleries, pretending to be artistically sophisticated. Her top 3 dream cities to visit are: Firenze in Italy, Jerusalem in Israel, and Kyoto in Japan.