There are few things I love more than outdoor music festivals, and gentlemen take note, the ultimate in bliss for me is Jazz.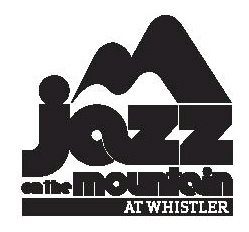 So when I heard that Whistler was hosting it's first outdoor jazz festival this September Long Weekend (September 2-4, 2011), I started to make plans with my favourite man to dance with and the man that instilled a great love and appreciation for Jazz in me – my Dad.  Unfortunately, I've ended up on the opposite side of the Country, so it's not happening this year. Can't waste a good Jazz Festival though, so like with the Burnaby Blues and Roots, I'll post a few of the acts here and on Being Emme now until the Festival is done, even if it acts as a painful taunt of what I'm missing.
Like most Festivals hosted by Whistler Blackcomb, Jazz on the Mountain hosts a mixture of both free and ticketed events. Kicking off the 'free' is Vancouver's own Five Alarm Funk, always a crowd pleaser. They hit the stage in Whistler's Village Square from 2 – 3:15 pm on Friday September 2.
The Festival has set up the ticketed portion of the Event in the manner in which I have always loved to take in Jazz, where you simply buy a pass to the main venue at Whistler Olympic Plaza and you get to enjoy a number of acts.  This was one of the many things that Dad and I used to love about Victoria's TerriVic Jazz Party.  To kick of this portion of the Festival, the delectable Kevin Eubanks & Quartet will be playing the Opening Ceremonies from 8 – 10 pm … And YES, the 'delectable' referred to his music … in addition to the obvious … mmm … mmm … mmm …
To find out more, check out the Jazz on the Mountain Festival Website ~ http://www.whistlerjazzfest.com.
Kisses,
Emme xoxo