There are some vacations that are meant to be taken as a family, while others are best experienced as a couple.  Then, there are those which are meant just for you!
My girlfriend Olivia just finished working her six month cruise contract and her return home has me thinking back to the 4 days I spent visiting her on the ship.  I left my husband and kids behind and lived like the crazy fun girl I know I still am inside.  In those 4 days, I got everything I needed to rejuvenate me for a very long time.
I did not have my own luxurious room, instead I bunked with Olivia in her crew room, which was the size of my bathroom at home.  She had to share that small space with a roommate.  Luckily for us, her roommate's boyfriend had space for her to stay with him since his roomy had just been fired for kissing a guest!  Apparently that happens a lot.  I found out there are quite a few crazy rules for the crew.  For example, they are allowed to eat at the guest buffet, but if there are too many people there at that time, they must go to the belly of the ship and eat mush.  It really is mush, I saw it with my own eyes.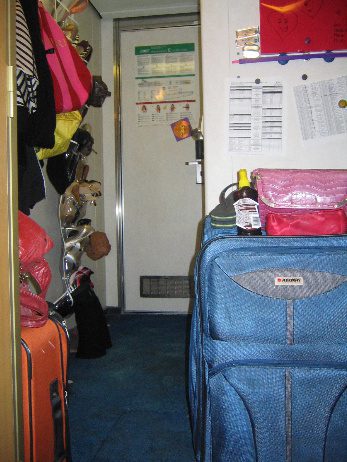 Olivia was a dancer in the Broadway musical shows every evening (we used to dance together at the same studio).  That meant we were able to spend all day together.  Having that much quality girlfriend laugh and chat time was GOLDEN to me!  I quickly made friends with the other dancers who lived only inches away and I witnessed the wacky things people will do for humour when they are bored and have lived on a ship too long!  Docking and exploring the ports of call was another highlight.  Key West was stunning, yet quaint and Cozumel was an excuse to 'monkey around'.  While in Cozumel we found a beach playground with giant floating devices we had to climb up, then slide down into the ocean.  This was not so easy being covered in tanning oil!  That was a much needed, laugh hysterically until your gut hurts kind of day.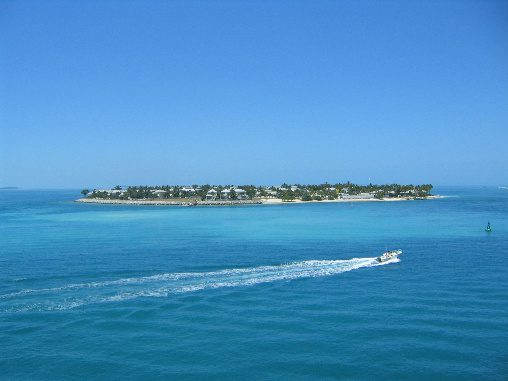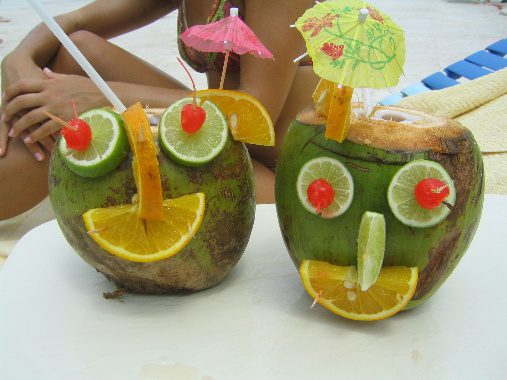 I had two favourite nights on board.  The first of which, I began alone since Olivia had to do an early show and I was going to watch the late one.  I sat at the ship's ice bar and enjoyed a reflective drink.  As a mom, we don't get very many of these alone moments.  I went to the theatre when it was time and sat near the front to the right side, as Olivia instructed.  I thought it was because she would be mainly dancing on that side, but it turns out she had more devious plans.  During the show one of the dancers came out to the audience and picked me to come up on the stage and be in a Twist contest!  The other woman they brought up must have had her entire neighbourhood onboard, because she got such loud instant cheers.  I worked it though, threw in a couple extra moves and won the crowd over in the end.  The applause was my prize, but the ship wanted to give me a big ugly t-shirt I probably won't even sleep in.  I ended that night feeling like 'Mama's still got it!'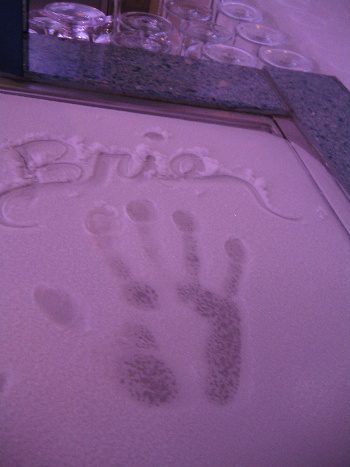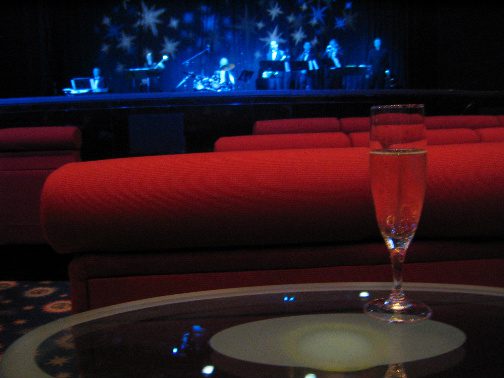 My second favourite night was my last night there.  Risking a write up from the Captain, Olivia and her friends snuck me down to the Crew Bar.  No guest has ever been allowed down there.  To fit in I had to wear jean shorts, a tank top and runners.  It's dirty and raw down there, with tons of smoke!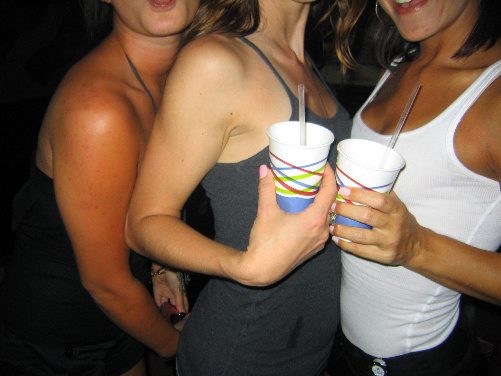 This place was at the absolute lowest level of the ship, just above any machinery.  Trying to dance was funny as the waves knocked us back and forth.  It was a celebration for one young man as it was the last day of his contract and he would get to go home the next day.  He was taking photos and came up to me saying, "Hug me like you know me!" He wanted to be able to go home and pretend I was one of his girlfriends when he showed off his photos to his friends!  Yep…Mama's still got it.
In just 4 days I relaxed, laughed, partied, ate food that someone else cooked, and experienced a new way of life.  Sometimes a short get-a-way is all we need.