For those of you that have following along on Being Emme, you may be well aware that Brie and I are huge Bob Blumer fans, especially Brie, contemplating her own version of 'Jules and Julia' with 'Brie and Bob'.  Now while Brie slightly chickened out on taking on Bob at extreme foodie adventures, I am hoping she may be a little more game to take Bob on at his latest challenge, testing out the World's Weirdest Restaurants.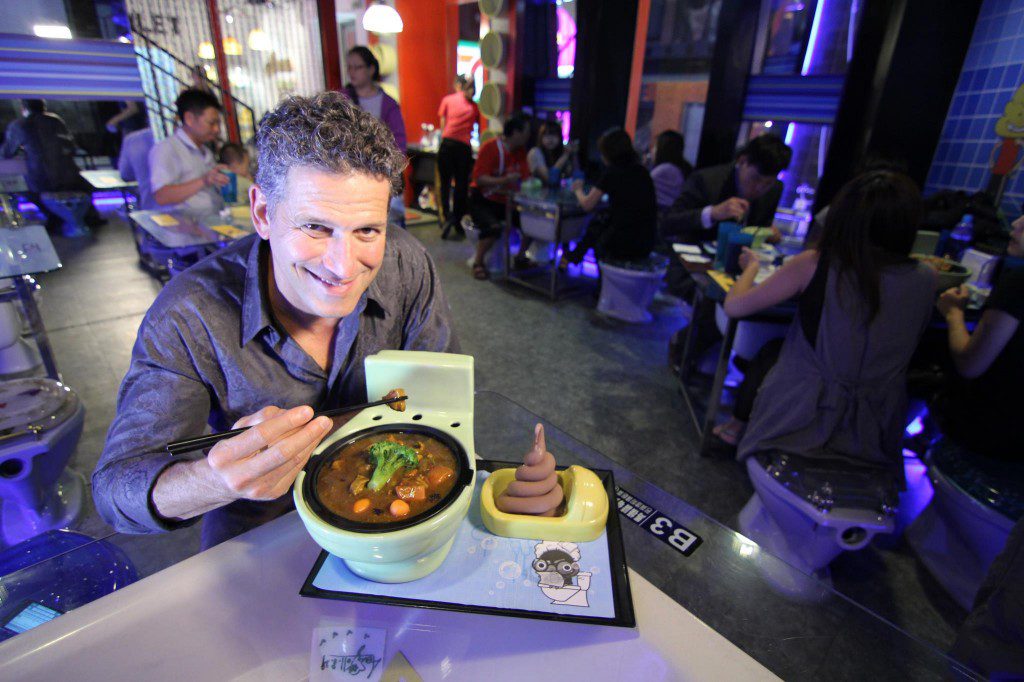 The only problem is figuring out where to send Brie first.  You see while I have had plenty of weird food experiences starting from quite a young age – a giant chocolate covered ant from Africa at 10, split between myself and my best friend; raw reindeer meat at 16, while being regaled by stories of Santa coming in with a machine gun at any moment; deep fried worm and sugar bees, as a part of a university initiation; a fish dissection cakes, courtesy of Ahimsa Media's Erica Hargreave …  I even dined once in the courtyard of Stockholm's City Hall, while they put on a reenactment supper of a Nobel Prize dinner, which was really more special and an honour than it was weird.
So you see my dilemma?  I have had weird dining experiences, just not in an actual restaurant. So in order to send Brie down the road of bizarre, I need your help. What are some of the weirdest dining experiences that you've had in the world? And where were they? As for how you define weird, that is up to you, but it can include the food, the ambiance, your hosts … you name it … I've decided Brie is game for anything (and if she is still talking to me after this post, she may just well be).
Need a part of the World to start? Really we are open to anything, but as our adventures generally start at home, if you need a starting point, Brie is currently calling California home.  Any weird restaurants in California?
Kisses,
Emme xoxo