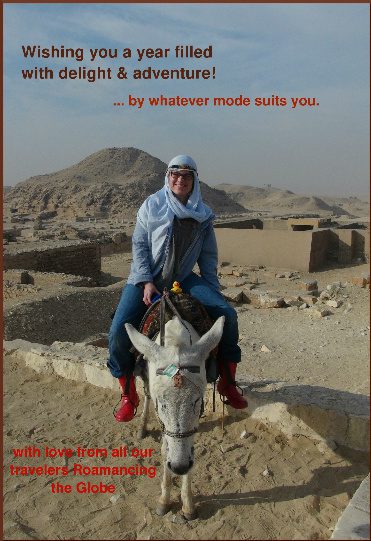 2011 has been a year filled with new beginnings and one huge new adventure, roamancing the globe.
We have delighted in new challenges and the opportunity to tell stories in new places with old and new friends.
As we ride into 2012, we wish all of you love, peace and your own adventures filled with happy endings and beginnings.
~ with love from all of our travelers