Last week I wrote about our similarities as people from the seawall in Alexandria, and this week I write about one subtle difference in culture from across the pond.
In North America, we tend to avoid being in the photos of others, giving the camera a wide birth.  Similarly, I feel awkward about taking pictures of people I don't know without their permission.  I was reminded of this as I snapped this picture of Lucy Duck at the Bibliotheca Alexandrina.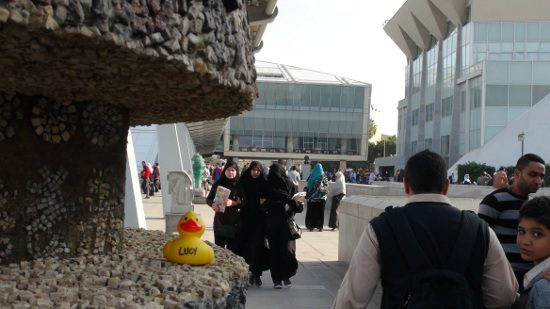 I wanted to respect people's privacy, so I went to the other, less busy side of the sculpture, only to watch people change their course of direction to be in frame with Lucy.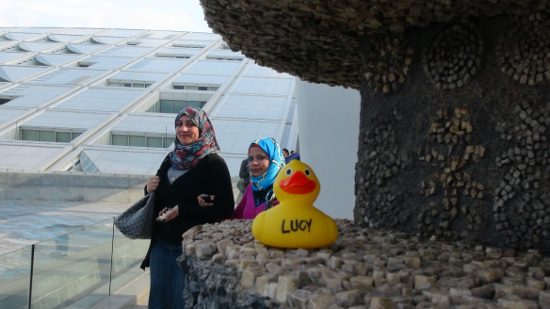 Was reminded that we may avoid being in other's photos in North America (unless you're the Banff Squirrel), but hadn't I discovered the same difference the last time I was in Europe.  Time to change my photographing tactics, because even though Lucy's one good looking bird, there were some gorgeous locals I might not have the opportunity to photograph again.