One of the most attractive things I find in a fellow traveler is somebody who makes an effort to speak the local language. I am not suggesting that you become fluent before you travel to a new place, but learning a few important phrases and making a bit of an effort to speak to the people in their native tongue, shows the local people you respect them.  If it is me making these attempts, it usually results in a certain amount of laughter at my pronounciation of the whatever it is I am trying to say and a welcoming / inviting reaction, that often has me invited to join in local experiences and conversations, that I might not have had otherwise.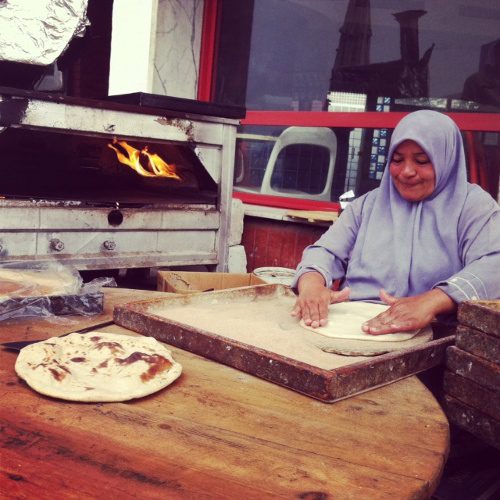 It is for this reason that we are starting a regular column called In Translation, with a few choice words and phrases from the different places we visit.
To begin, a little bit of Arabic, from my recent trip to Egypt.  I'm embarrassed to say that I didn't brush up on my Arabic for this trip, as I was running around getting ready at the last minute.  I thank the restaurant staff at the Intercontinental Citystars Hotel Cairo for rectifying this by teaching me new Arabic words that first night at dinner. I also apologize to them for butchering that Arabic. I blame my extreme exhaustion and thank then for treating my mistakes with good humour and further tutelage.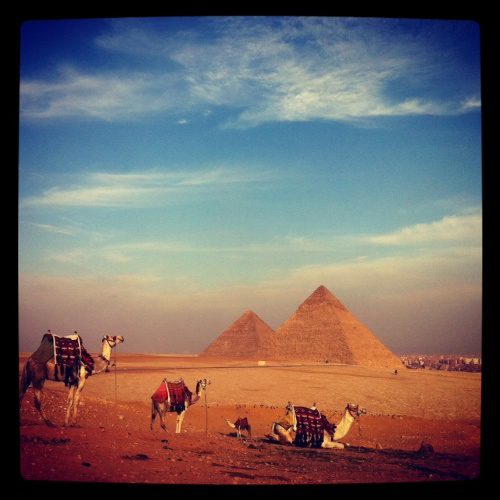 This is just a beginning, we will add to this list with future visits to Arabic speaking countries and with words and phrases that you share below in the comments.
In my humble opinion, the most important words in any language are the simple ones that focus on daily social graces. That is where I've begun.
Hello ~ Salaam or Marhaban
I'm rather partial to Salaam as a greeting, as it also means peace.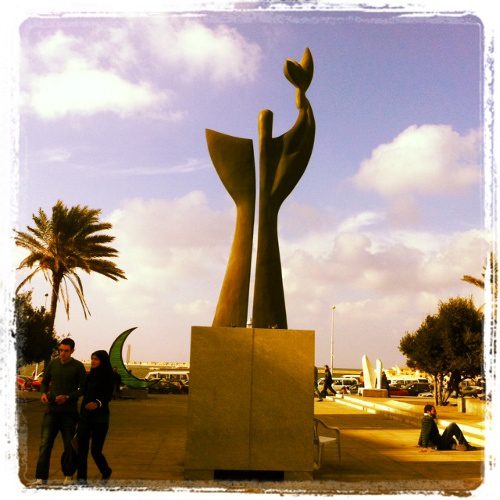 Good Morning ~ Sabah El-Khair
Good Evening ~ Massa'a El-Khair 
Please ~ Min Fadlik (to women only – this would be offensive, if to a man)
~ Min Fadlak (to a man)
An explanation of suffixes in Arabic, courtesy of Maria (aka. @LatinAbroad):
In Arabic, the suffix has the sex AND the person (1st, 2nd, 3rd). Thus, if it ends in "ik" that means it is feminine second person (singular). So, for masculine, you would say " Min fadlak" with AK referring to male second person (singular).
Maria writes a fair bit on travels in the Middle East.  You can read all about her adventures on LatinAbroad.com and TravelTheMiddleEast.com.
Thank You ~ Shukran
Having learned Shukran while suffering from serious jet lag, I mixed it up for my first couple of days in Egypt with Sakara, my favourite Egyptian beer.  Goodness only knows what people thought as I wandered around saying Sakara to everyone.  A big Shukran to Egyptian Tom Hanks for his patience in correcting me on this.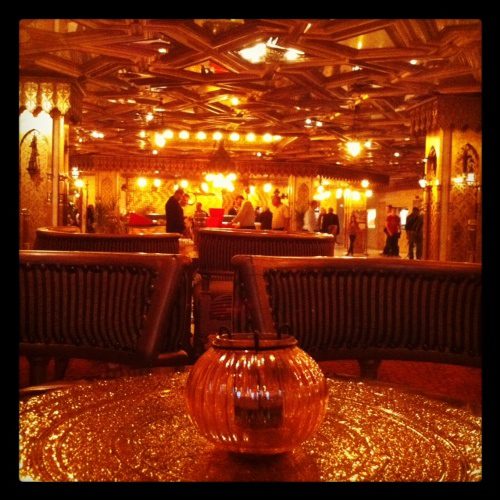 Thank You Very Much ~ Shukran Jazilan
No, Thank You ~ La Shukran
Thank You, But I Cannot Marry You!
Sadly I never learnt how to say this, but it might have been useful, as I was saying it a lot in English.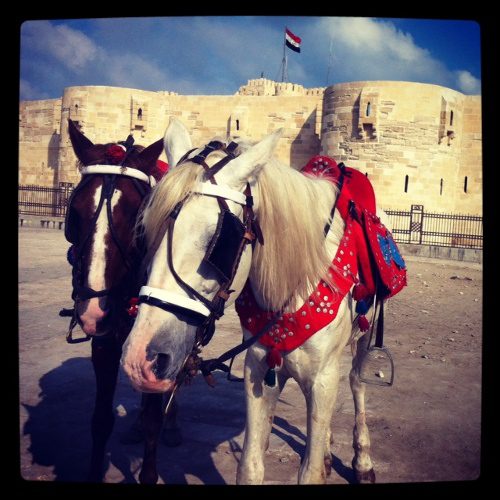 You Are Welcome  (to the country or place) ~ Ahlan Wa Sahlan
You're Welcome (as of what you would say after thank you) ~ Afwan
Courtesy of  Maria of Latin Abroad.
Goodbye ~ Ma'assalama
Would love to hear some other Arabic words and phrases that you've picked up in your travels.
Safe Travels,
Erica