I can quite honestly say that there is nowhere else in the World that I'd rather be in the early Spring than where I call home in the Southern part of Canada's West Coast (Vancouver's Lower Mainland and Victoria and Vancouver Island).
I love that the warm weather and sunshine comes early in the season, yet you can still find snow and winter fun on the mountains. Just this morning I was invited for a weekend snowshoe.
But most of all, I love the cherry blossoms …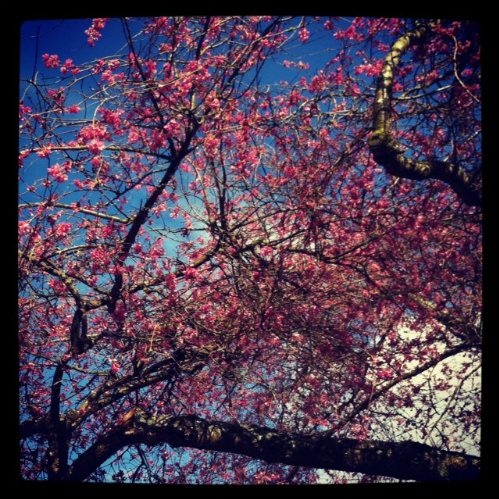 Especially when the cherry blossom blizzards hit, leaving the ground covered in cherry blossom snow.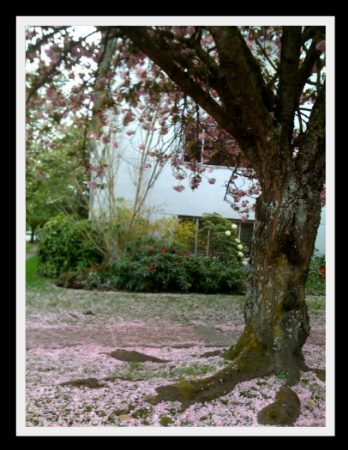 I'm definitely not alone in this love. It is even celebrated every spring with the Vancouver Cherry Blossom Festival. I think this, along with Victoria's Flower Count, is our way of taunting our gorgeous flowers on the rest of the country, when they usually still have snow.
You can catch Vancouver's Cherry Blossom Festival yearly in April . Find out about the many events it offers here ~ vcbf.ca.