Having worked with Bob Blumer last year, while he was traipsing around the Globe in search of the World's Weirdest Restaurants for his new Show on Food Network Canada, I thought we'd share a few pics from his travels that might inspire some meal time April Fools' Fun for your dinner tonight.
Have you ever served up bugs?
You could easily slip them into a pizza without it being obvious?  I know we plan on doing this to Brie one of these days.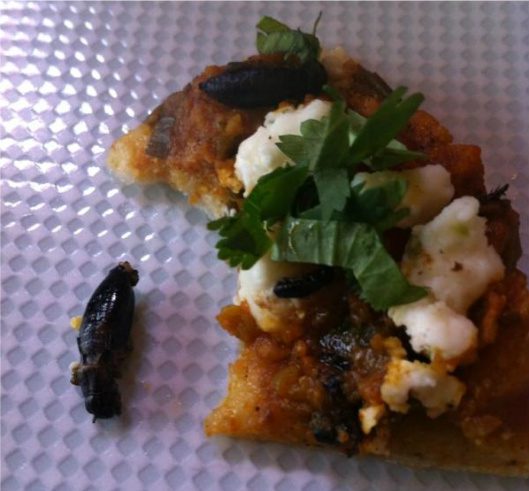 How about using unusual dinner ware?
In Taipei Bob was served up dinner in items from the loo and his entrée was scooped up out of a life-size toilet bowl. Easy enough to do this at home with bed pans and a child's porta potty, I'd just recommend you don't use one that has been used for 'other purposes' before.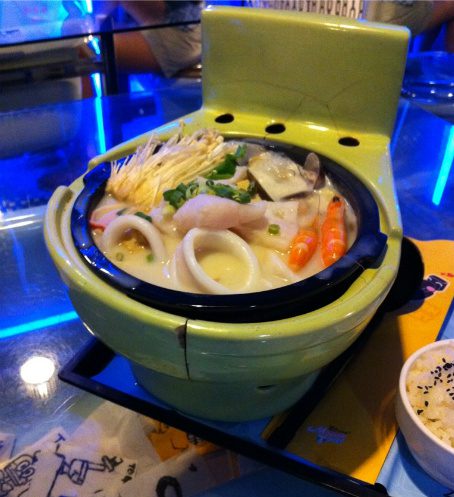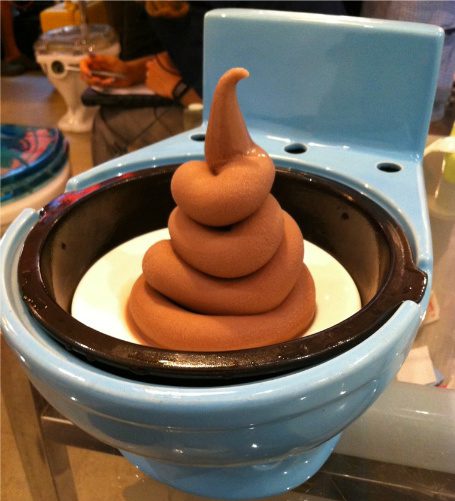 Or you could always dress up for dinner?
Mark-sans of Tokyo's Kagaya Restaurant does.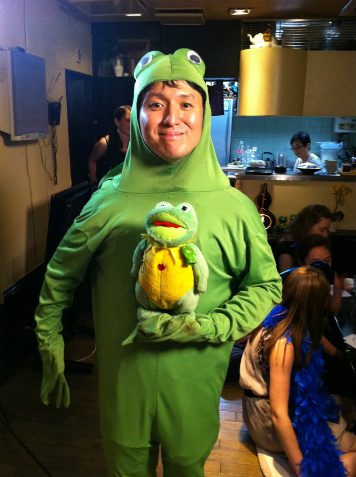 So what is the strangest thing or way you've served up dinner?  Any weird experiences you've had in your travels that you'd love to replicate at home (for a joke or otherwise)?