After having just spent far too many hours in the land of coding and editing, I've decided it is time to indulge with a glass of wine and a column created purely for Brie's and my own indulgence ~ the World's Best Soaks. Today's focus specifically on the branch of 'Tubs We've Enjoyed' with the sole focus of taking myself back in my mind to where I wish to be drinking this glass of wine at this very moment, which would be back in my most luxurious of tubs at the Fairmount Nile City in Cairo.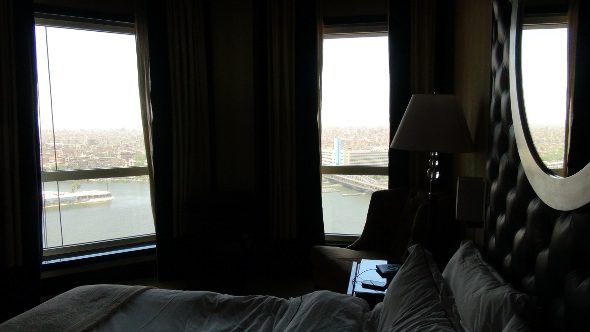 The Scene?  A glass-walled, walk-in shower and tub room, with a giant soaker tub from which I could look out over my luxuriously comfortable King-Size bed to a view of the Nile, all while soaking in the steamy indulgence of lovely smelling bath salts and bubbles.  The only thing that might have made this better? My future fellow (whom I have yet to decide upon) being there to wash my hair, massage my shoulders or rub my feet. Yes, that, and the array of bottles of potions and lotions that Dan and Audrey claimed to have accompanying their tub (cursing them for creating this minor blip in my bubble).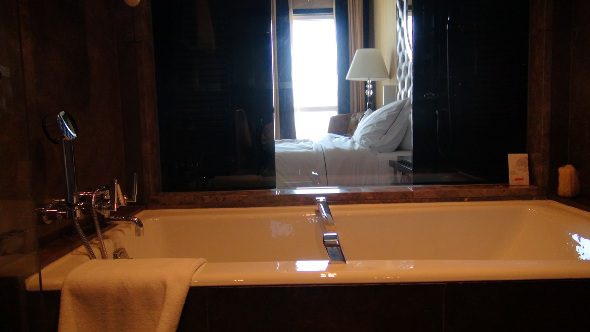 *sigh*  Might be some time before I return to such a tub. Off to wallow that thought away in another glass of wine.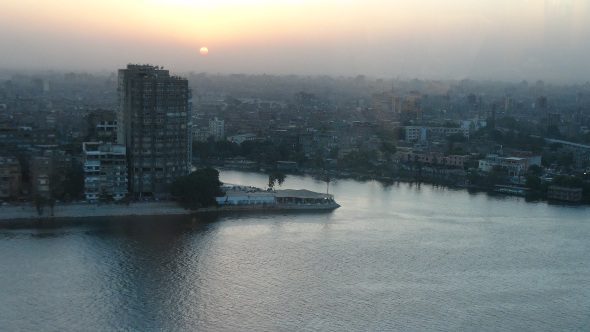 Kisses,
Emme xoxo
PS. In Full Disclosure: As always, the opinions and thoughts shared here are our own and honest ones. We are bought out by no one. In the spirit of disclosure, it should be noted that on this trip, our expenses were paid by Egyptian Tourism, as a guest to the country and the UNWTO Media and Tourism Conference.