Since I have been back in Vancouver, I've discovered an odd worm hole that if timed just right will take you into the Once Upon a Time Town of Storybrooke, which although a little trippy and mildly concerning the first time it happens, as to whether you'll find your way home again, is also gosh darn exciting, especially if you (like me) are a fan of Once Upon A Time.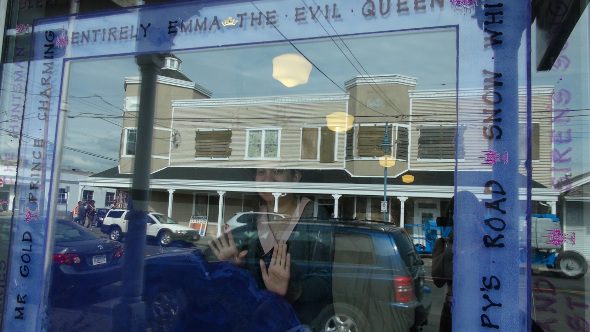 So where is this worm hole?  In the once sleepy little Fishing Village of Steveston, British Columbia. And just as in Once Upon A Time, where our heros have a life mirrored in another time and place, so there seems to be a similar parallel universe between Storybrooke and Steveston, as you can see in both town's caffeine dealers …

Take for instance …
Storybrooke Post Office, which bears an uncanny resemblance to the Steveston Museum.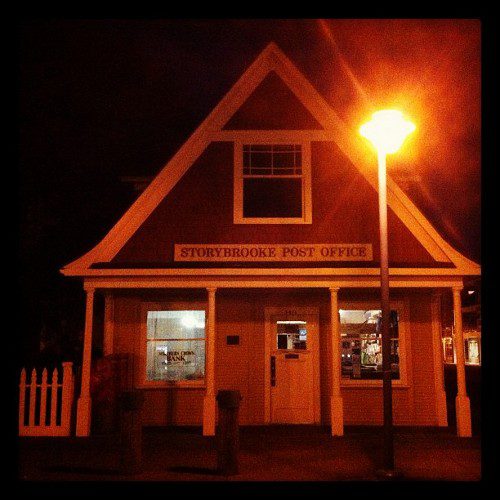 Granny's Diner with the small town feel of the Steveston Cannery Cafe.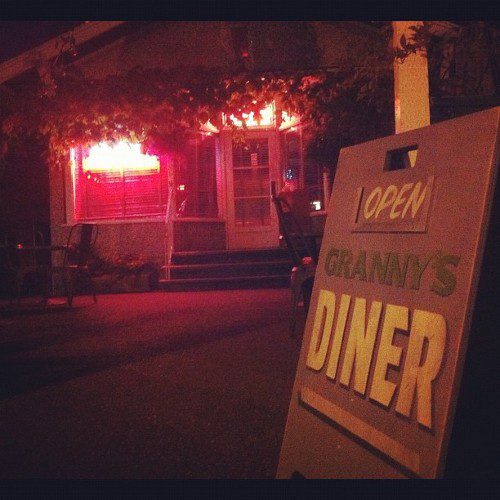 Or Storybrooke Country Bread, slightly mismatched from the other Storybrooke stores, just like Romania Country Bread in Steveston.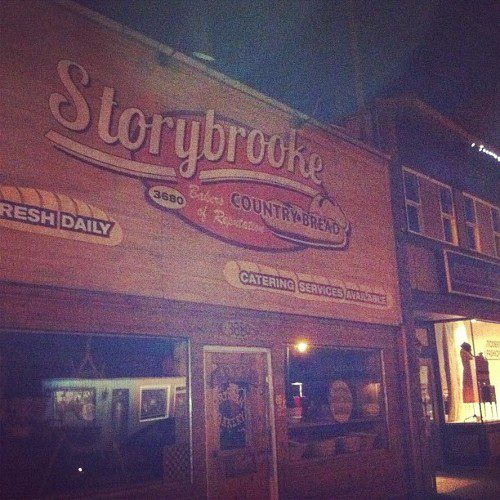 Even just gazing upon Modern Fashions, Standard Clocks, Neighbors Variety Store and Purbeck Shoe Store reminds me of Serenity Lifestyle Boutique, Nikaido Gifts, Splash Toy Store and Pieces Giftware.

Also similar to our heros in Once Upon A Time, not every establishment is equal. You see this worm hole seems to be somewhat unstable, flickering in and out of focus and reality on Moncton Street in Steveston.  For the best viewing of this, you want to comfortably establish yourself at one of eateries with a view of the action.  On the Southwest side of Moncton, a few options would be Gudrun's Tasting Room (next door to Mr. Gold's), Dave's Fish & Chips, Kisamos Taverna, Sarah's Old Fashion Ice Cream, or the Steveston Pizza Co. (if you want to get a pizza to go and pull up a seat on the curb, with a view of the action). From here, you'll be across from the Storybrooke Library, next to Mr. Gold's, and can catch the action outside of Granny's a block to the East.  Alternatively, on the Southeast side of Moncton, you have the option of George's Taverna and Sushi Ten.  Looking a block West, you'll similarly be able to catch the action outside of Granny's.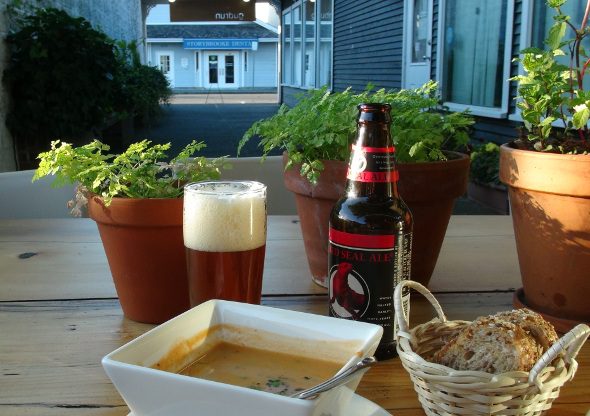 As best as I can tell, this worm hole seems to be stronger in the Summer and Autumn, so if you want to catch a glimpse of Storybrooke, I'd head for Steveston soon before the worm hole fades away for another year (or perhaps all eternity).