As a native of Vancouver, BC, I'd like to think I know this place pretty well. I adore this city, and there's nothing I love more than sharing this city with others, whether it's discovering new spots with other locals or showing my friends from out of town around. But there are still a few spots in my neck of the woods that I like to keep secret … namely my secret parks.
I have two secret parks. Both are walking distance from my house and are recent discoveries. My secret parks are special for a couple reasons. First, they're concealed. Since these parks are very small patches of green in the city, they're rather difficult to simply "come across". Second of all, both parks feature spectacular views looking out towards downtown. And lastly, they're quiet. Because of their small sizes and relative concealment, they're not crowded and almost always empty. They're the perfect place to relax with a picnic while enjoying the view.
My first secret park is not so much of a secret, I guess, since I found out about it on Yelp. You have to walk down a lane to reach it (how's that for hidden?), and for a while it seems like the alleyway is going nowhere. But suddenly, it opens up to a small triangle of grass and the best view of downtown. The nearby street of ice cream shops, Indian food, diners and pizza places make it the perfect place to come for a picnic.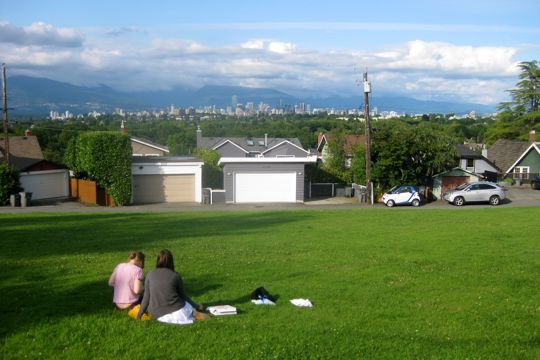 My second secret park I first found walking home from school when I was younger. Over the years I forgot about it, until walking by it again last year. It's a small patch of grass with benches under cherry blossom trees that look lovely in the spring. But to tell the truth, the park is a bit of a red herring. When I visit this park, I almost always head for a little lane off of it that ends at a staircase going down a hill. Right there, at the top of the staircase, is a fantastic view looking out towards downtown. So you can't enjoy the view from my second secret park, but it's still a great place to sit under the cherry blossoms after you've admired the view.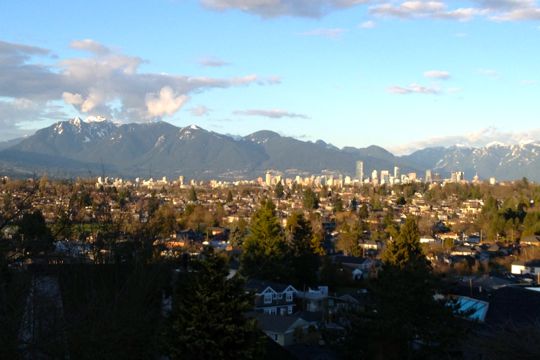 Admittedly, the pictures don't do the views justice and they really have to be seen in person. Can you figure out where my secret parks are? And do you have any secrets from your neck of the woods?  If so, share them with the #OurNeckOfTheWoods hashtag.  We'd love to hear about them.