It's Pride Weekend in Vancouver, and we want to wish all the boys and gals celebrating, a fantastic Pride!  And what better way to do that then with this fabulous video:
Here's where you can find details on Vancouver Pride this weekend (and all year round): http://vancouverpride.ca  The Pride Parade itself starts at noon on Sunday August 4th, 2013 at Robson and Thurlow in downtown Vancouver, ending at Sunset Beach.
While I am avoiding the crowds, nursing an injury, I'll be thinking of all of you at Parade Time tomorrow.  And I definitely want to come and strut my stuff and our roamancing red boots on the rainbow crosswalk soon!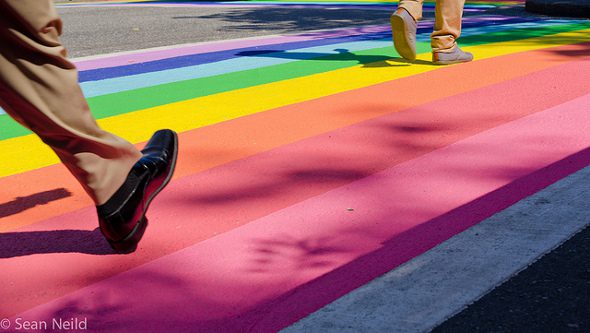 Kisses,
Emme xoxo