I've got one thing to shout out here … Chiiilooooorrrrrio!!!! (Pronounced Chilorio, but must be said in an excited holler type of fun vacation voice with the rolling of the r's accentuated)  I have to say that during our stay in Mexico, breakfasts were by far our most interesting meals.  We woke one morning to find our friend cooking up a pot of meet which she explained was a pork dish called Chilorio native to the Sinaloa region.  She then proceeded to add several eggs to it! The Mexican dishes and drinks we enjoyed in general while in Sinaloa were all very exciting.
The method …
And the final product …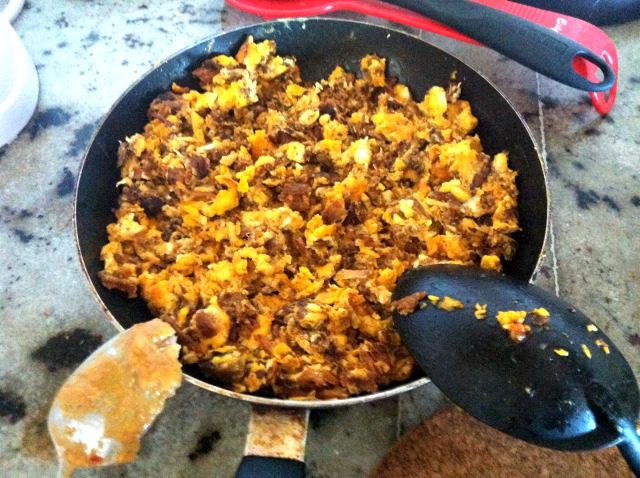 On a different morning we enjoyed shredded beef cooked with peppers and onions, creamy beans and tamales with fresh cheese. Not your typical American breakfast, but jump starting the day with a kick of spicy pepper sauce and salsa was really growing on us; admittedly so was a bit of a belly!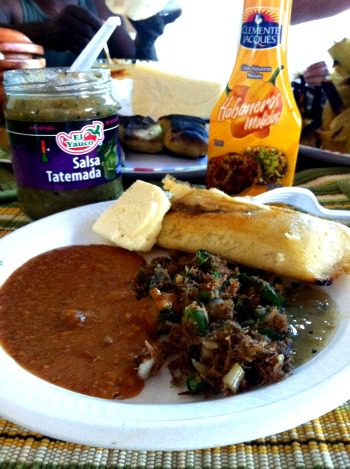 Among the other interesting things we had for breakfast was a mini personal sized quesadilla with ham and cheese melted inside with a fried egg on top.  This one I can do at home for sure! I'd like to just jump right from breakfast into the new interesting drinks we had as we partied into the evenings, but it's best to at least eat something else first, so here's an authentic take on fish tacos!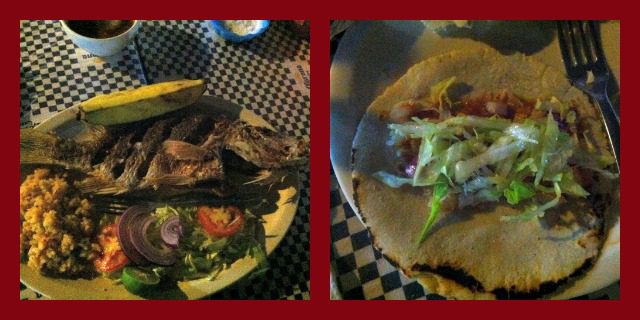 A perfect pairing for fish tacos would be some sort of a Cerveza, and we were treated to the perfect one … a beer cocktail called a Michelada, (pronounced meechalada).  They bring you a salt rimmed glass filled with lemon juice and some sort of spices, which you then pour your beer into. Oh my-my-my, I did not expect this to be so good! It's a little dangerous as well, because it makes your beer so smooth that you drink it within minutes.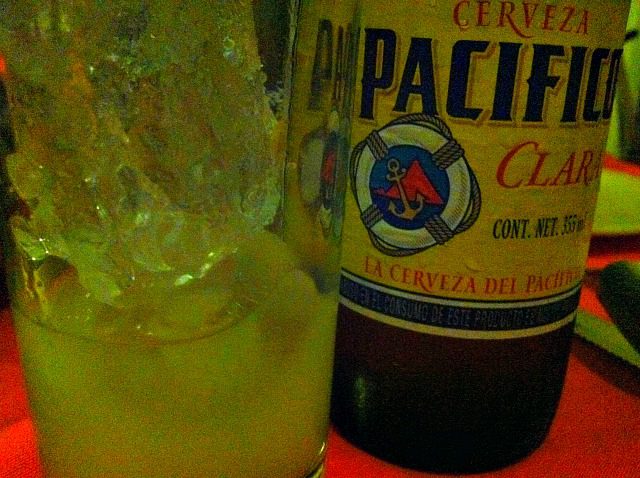 I do have to admit though, that the most perfect pairing of the trip is one that I put together myself.  I don't think it took any special talent to come up with the idea, but I consider the moments I enjoyed with my wine in a hammock as quite genus! Not to mention capturing such a beautiful photo half a glass in! If only I had two trees close together back at home.