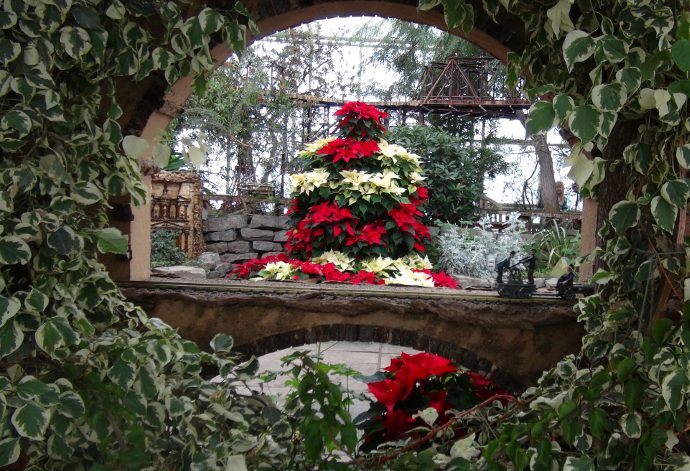 The Holidays for me have never been about presents, but rather family, at least that is since I became an adult and moved thousands of miles away from family.  The Holidays are the one time of year that we are all home and get a chance to see each other.  And as I am now Auntie, the holidays are about spending time with my sister and brother's kids, as well as my adult family members, and with that we've been creating new traditions of our own.
One of our favourite new traditions is the annual Holiday Train Show at the Royal Botanical Gardens.  I've always had a particular fondness for the RBG, having explored the woods there as a kid with the Director's daughter, and then as a teenager having two of my first jobs there – in the Nature House and Ecology Lab. But taking the RBG for granted, as a regular part of my life, I never really thought of the RBG as a destination that people look forward to visiting. At least not until I moved away.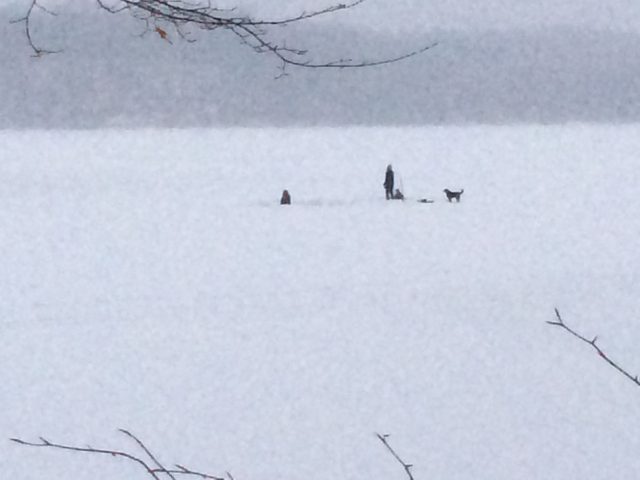 A destination to look forward to visiting is exactly what the RBG has become to me, since I've moved away.  The trails to walk with my Mom and Satchmo, Cootes Paradise to skate on, interesting exhibits that change throughout the year, a warm winter outing with my nieces and nephews sitting by the coy pond and taking in the floral fragrances around, and even a comforting spot to celebrate the memory of a friend lost …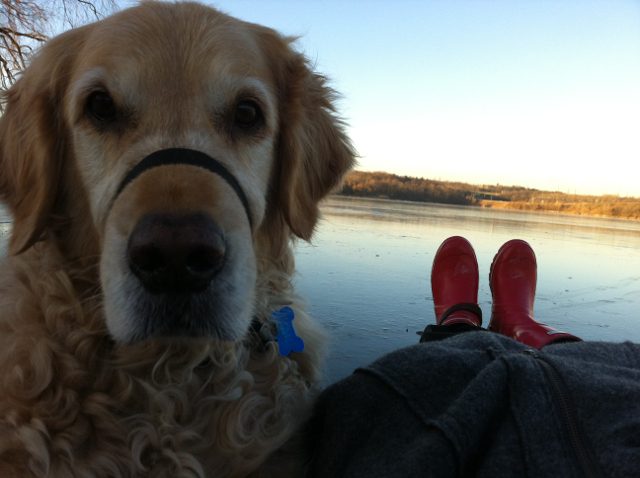 At Christmas though, the thing I look forward to the most is the RBG Train Show!!!  And yes, I am more than a little jealous when the rest of my family visits for the first time for the season before I get home.  Luckily, both the younger and the finely aged members of my family like repeat visits throughout the Holidays, so I do get their company on my numerous visits throughout the holidays, and they get to enjoy the joy on my face, with seeing it for the first time for the year.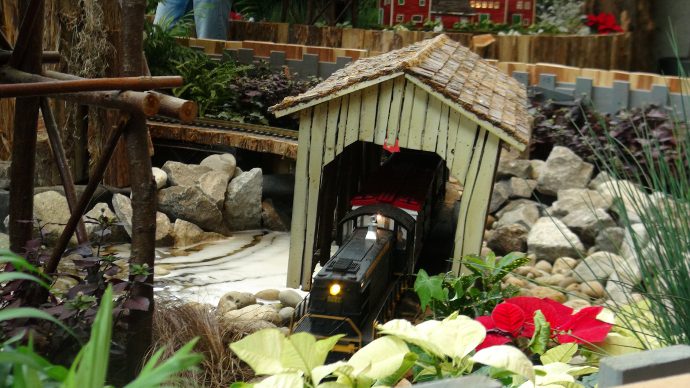 For those that have yet to go, here's a taste: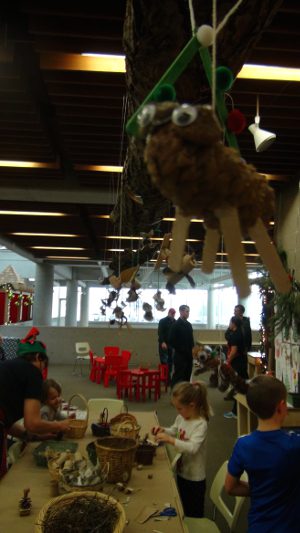 Besides the trains, there's also …
… Holiday Crafts …
… as well as Visits with Santa, Storytime with Santa, Weekend Entertainment, Breakfast with Santa, Model Train Weekend, and Reindeer Weekends.  These latter events I have yet to partake in, so gives me something to look forward to this winter.
But most importantly, a visit to the RBG must either start or end with a visit to Easterbrook's …
… the one place that has me craving hot dogs!  And on that note, I'm looking forward to sweet dreams filled with visions of hotdogs and trains choo chooing through my head!