For 7 years now our summer highlight in Vancouver's Lower Mainland is the Burnaby Blues and Roots Festival, otherwise now known as my Birthday Bash!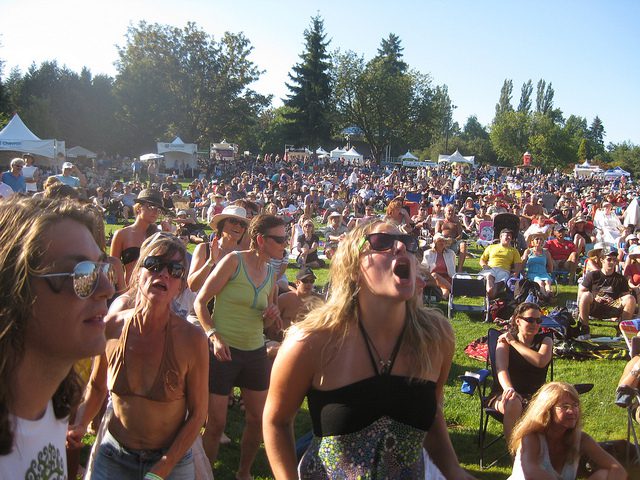 My friends love the Burnaby Blues and Roots Festival so much that they now place it on their calendars before they make their other plans for the summer, and it has even become the much anticipated and talked about summer event for my friend's kids (as with children 12 and under getting in for free, it has become a bit of a family affair, which as Auntie Emme, I love)!  This year, however, I am extra excited as our good buddy (and hopefully future Roamancer) Jesse Roper, is one of the acts this year!  So if you know what is good for your musical delight, be in front of the Garden Stage at 3:15 pm to groove it up with Jesse.
As for the full line up for the 2015 Burnaby Blues and Roots Festival, here is what you have to look forward to:
1:05pm – 1:45pm
1:45pm to 2:30pm
Colleen Rennison on the Garden Stage
Sibel Thrasher on the Westwood Stage
2:30pm to 3:15pm
Eagle Rock Gospel Singers on the Main Stage
3:15pm to 4:00pm
4:00pm to 4:45pm
4:45pm to 5:30pm
The Devin Cuddy Band on the Garden Stage
5:30pm to 6:20pm
6:45pm to 8:00pm
8:30pm to 10:00pm
For more on the bands, stayed tuned on Being Emme for my 2 cents worth, as I get set to plan my day!
And as far as logistics go, here is festival planning guide, crafted specifically from the Burnaby Blues and Roots: How to Prepare for an Outdoor Music Festival: the One-Day Festival
Hope to see you there!
Kisses,
Emme xoxo