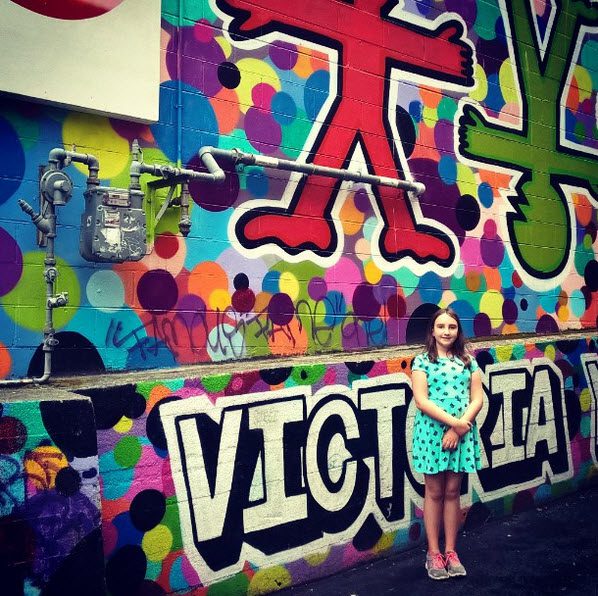 Victoria, British Columbia is the capital city of our home province. It's a city full of character and personality, and packed with hidden gems. Victoria presents travellers with a walkable and bikeable downtown core that makes for one of the most accessible urban centres for the car-less (once you get there, that is) our nation of Canada offers. So, this year on our annual father and daughter trip, my ten-year old and I embarked to beautiful Vancouver Island to explore Victoria together. There's nothing like making common memories by traveling together with someone to strengthen the love between you.
I've listed one highlight of Victoria for each of the five days we were there below. If you're thinking about taking a trip with kids, or even without them, perhaps our adventures will inspire you to plan a trip to Victoria, too. Let's take a look!
Day One: Lunch at the Provincial Legislature
Once off the ferry, which was about an hour and a half sail from Tsawwassen terminal, we took Highway 17 by car right from the terminal at Swartz Bay and practically to the doorstep of our hotel, Helm's Inn. The hotel is located very, very centrally with spacious rooms priced at a very reasonable rate. Our room included a kitchenette, which would serve as an important aspect of our trip, with a number of meals prepared and enjoyed right in our room.
But that first day, we kind of wanted to get oriented while also getting a bit of a bite to eat. So, we started in one of the most obvious places for a late-ish lunch; the provincial legislature. Well, maybe that's not all that obvious! But, yes; you can have lunch (and at great prices — thanks, Canadian tax payers!) where the MLAs eat at the BC Legislative Dining Room. You have to go past the security people at the front door, sign in at a little room off of the corridor (and give up some ID for the steward to keep), and then get a pass which is very official. From there, and with the help of a little map to guide you through the stately corridors of provincial power, you can eat like a premier in a cozy and elegant room!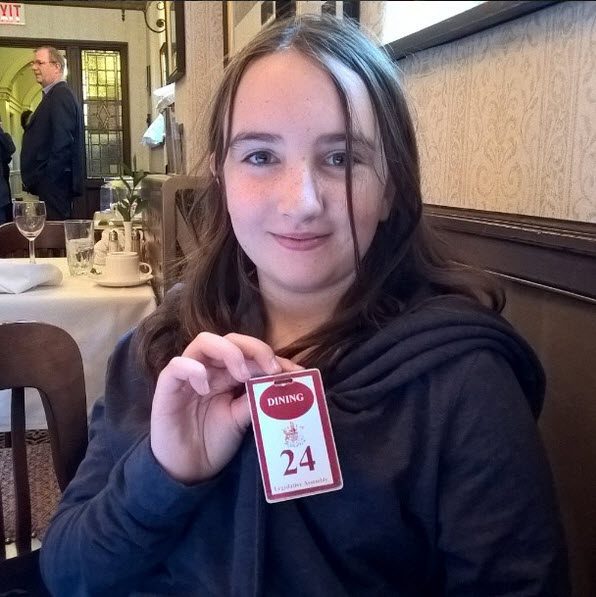 Besides that of course, the building is beautiful, inside and out. If you want to tour the building more extensively than we did, you can actually take a tour. Friendly guides are waiting out front for just that purpose.
Other stuff we did that day: bought chocolates at Rogers Chocolates after designing the selection ourselves, explored Beacon Hill Park (right next to our hotel!), and bought groceries to stock our kitchenette.
Day Two: Harbour Seal Feeding at Oak Bay Marina
My daughter loves animals. So, one of the first things we did was go to the Beacon Hill Park petting zoo, which is home to free-roaming birds (including peacocks!). In the enclosed petting zoo itself near the centre of the park, you can find goats, donkeys, rabbits, alpacas, and more. The goats are the primary objects for petting. While there, we were given a tip by a friendly local about harbour seal feeding at Oak Bay Marina, which is a short bus trip or car ride away from Beacon Hill Park and our hotel. We were so in!
The next morning on day two, we took a drive up the Dallas Road, which afforded us a spectacular view of the ocean looking across the watery expanse to Washington state. We made our way to the marina. You can buy baggies of frozen fish in a bait shop and gift shop adjacent to the dock for $2.50 each to feed to the hungry and enthusiastic harbour seals, who seem to know when humans are ready to be grifted of their fishy treasures. We went through about five bags or so. The seals slap their fins to get your attention, roll upside down and open their mouths, and generally act like excited, furry children. How could we resist?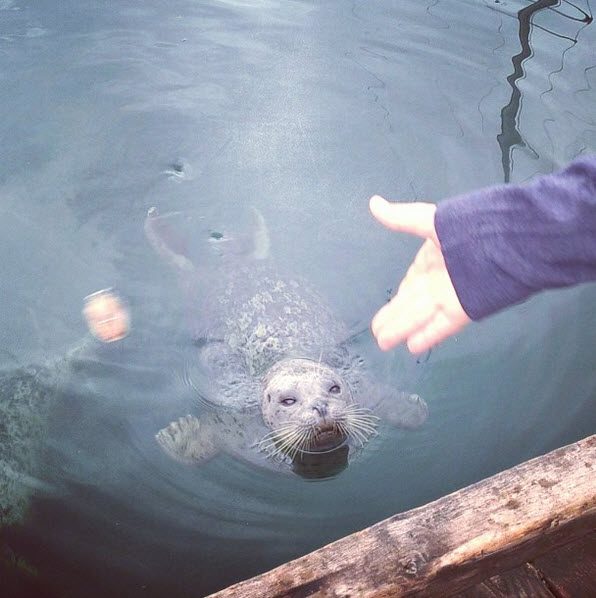 Some sound advice that the bait shop people will give you, and that you should take: throw the fish to them, don't try to feed them by hand. They are wild animals, and don't distinguish between frozen fish, and little fingers.
Other stuff we did that day: hiked up the beach at Willows Beach to Uplands Park, shopped at Oak Bay Village, rented bikes at Sports Rent and rode through town and along Dallas road.
Day Three: the Royal BC Museum
On our particular trip, it sprinkled a bit. It started the day before just as our bike rental time was winding down. So, on the third day there was a good opportunity to check out the Royal BC Museum, which is practically right behind Helm's Inn, a literal three minute walk. The museum is extensive. It took the whole day, and it was so worth it.
Downstairs, we took in a new exhibit which outlined the history of the gold rush on the west coast, complete with a history of gold in British Columbia and in North America as a whole, which was one of the reasons Europeans came to the continent in the first place — in search of El Dorado! While there, we weighed ourselves and our worth in gold. We also explored the Natural History section of the museum, exploring the diversity of the region in terms of flora and fauna.
Then, we took in an IMAX movie about humpback whales, and their amazing capacity for communication and as nurturing parents, which certainly puts the history of whaling into terrible perspective. We had lunch at the museum cafeteria, and then explored the upstairs Human History section, which is a series of exhibits that outlines the history of peoples in this region both from the European point of view (especially vivid in the Old Town, which is a re-creation of a turn of the century town), and First Nations point of view, with the latter of course having a much older history in this region, stretching back for tens of thousands of years.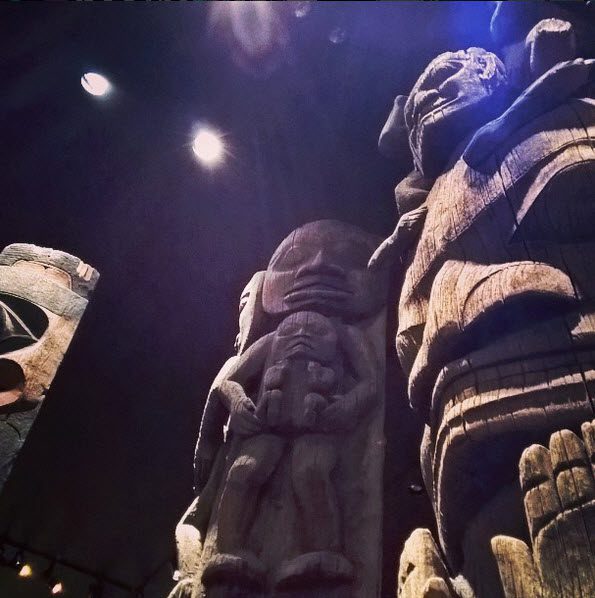 Other stuff we did that day: window shopped up Government and Douglas streets, took a mini-tour of Dr. Helmcken's house, and had a modest pasta dinner at the Old Spaghetti Factory near the hotel (and didn't fill up on bread!).
Being by the sea, and having so much activity centred around Victoria's inner harbour, it made sense to explore the city from a seagoing perspective. There are a myriad of ferries criss-crossing Victoria's inner harbour at any one time. They share the waterways with water taxis, and with boats of all stripes, including cruise ships, where tourists get off and explore.
Also to note about Victoria's inner harbour and its surrounding area is the presence of floating homes of the kind that you can also see in places like Amsterdam in Holland. For those with the means, living on the water can take a whole new meaning. Just don't sleepwalk, as our tour guide suggested.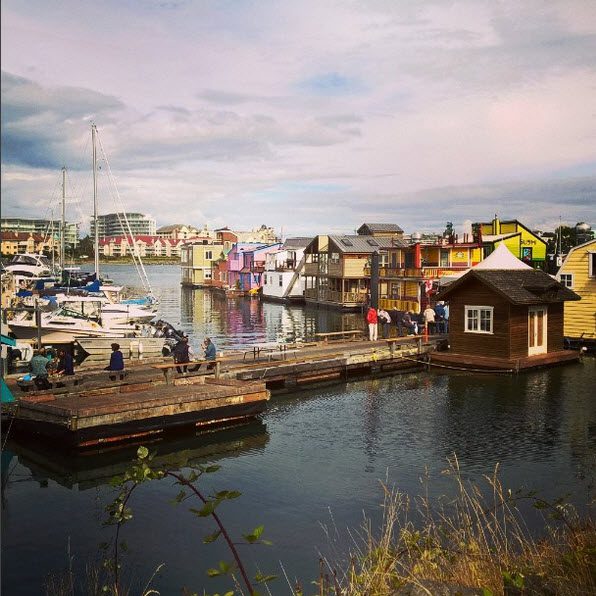 In any case, seeing the city from the water was a lot of fun, passing by First Nation burial grounds situated on an island in the harbour (where two kayakers mistakenly landed on!), and making our way to Fisherman's Wharf for warm mini-donuts and a stroll along the boardwalk. Then, when we were ready, we used our tokens given to us by our ferry guide, and used the very frequent water taxi service to take us back to the part of Victoria's inner harbour nearest to the Fairmont Empress Hotel.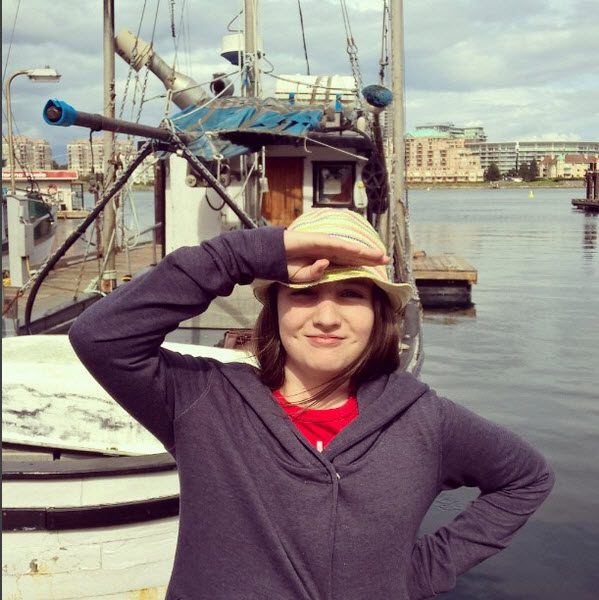 Other stuff we did that day: took a long-ish hike through Beacon Hill Park to Cook Street Village, shopped at Munro's Books (where I bought, among others, a novel written by a friend of mine!), and took an after-dinner walk down to the rocky beach off Dallas Road.
Day Five: Road Trip to Cathedral Grove
After taking in a pancake breakfast at Cora's with a friend of mine (who it turns out lived right across the street from our hotel, all this time!), we were having to say goodbye to Victoria. My daughter was scheduled to spend time with her cousins who live in Parksville, which is about two hours drive up-island by car. So, I decided to take a little detour in dropping her off there before heading back home on my own; to Cathedral Grove in Macmillan Provincial Park, home of some truly spectacular old-growth trees.
The car trip itself was as scenic as one might ever experience in British Columbia, rife with pines, waterways, and breathtaking mountain views. For that alone as a road trip, Vancouver Island in general is recommended. We hit the towns of Duncan, Ladysmith (birthplace of Pamela Anderson, Baywatch fans!), and Nanaimo (birthplace of the, erm, bar) before stopping in Parksville for lunch. Then, it was the scenic route to the park, passing through Qualicum Beach on Island Highway (really beautiful scenery!), down Memorial Avenue to Alberni Highway and onto the park, winding upwards into the shadow of mountains and verdant pine trees gazing down on us. Then, we arrived.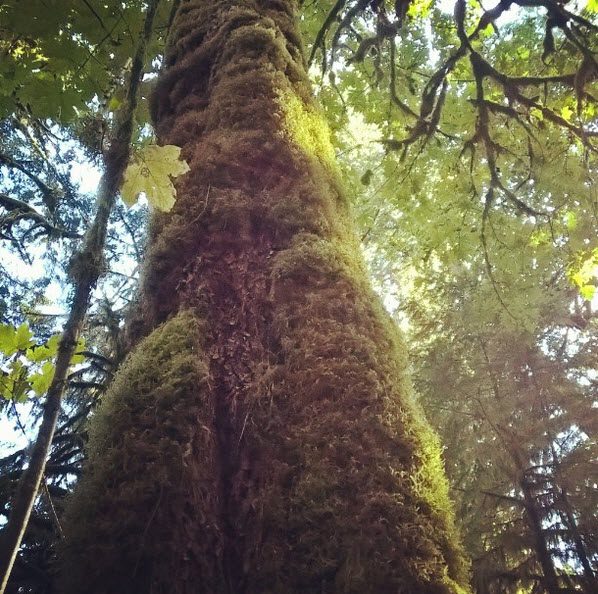 Cathedral Grove is a humbling experience in some ways. You are in the company of living things that pre-date you by centuries and will most likely be here after your great-grandchildren are old. It's a quiet and restful place, and the perfect place to end our father-daughter travels. We were both tired and happy.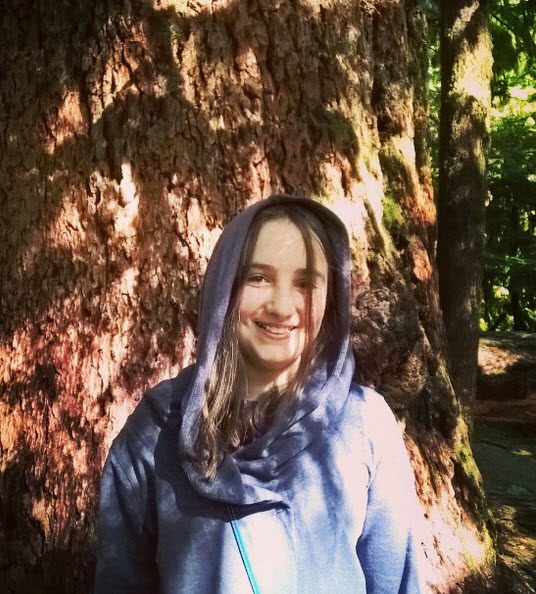 Other stuff we did that day: took my daughter back to her auntie's in Parksville, high-tailed it back to the ferry, and getting very lucky to get onto one right away without a reservation. Then, home to Netflix.
Things we missed while in Victoria
Market Square (drat! On the list, but didn't get to it!)
Fisgard Lighthouse (a real Victoria landmark)
Spinnakers Brew Pub (which I hit when I didn't have my daughter a few years ago. Still, it's a family pub anyway, even with kids in tow.)
High Tea at the Fairmont Empress Hotel (because it's way out of my range, but maybe not yours)
Whale Watching (so many options for this in Victoria)
Bus tours (same as above – so many options)
The Jam Cafe (a legendary breakfast destination that we weren't able to work into the schedule)
So many other things!
Consider Victoria, and Bring the Kids
With that, I hope I've communicated to you the message that my daughter also received; that fun can be had when you travel, even if you're not travelling very far in our case. Otherwise, if you live far away, I hope you now have several reasons to consider a trip to Victoria, especially with kids in tow. For nature loving kids (and their parents!), ones who like toy and book stores along quaint main streets, ones who like good food, and for those who like to be near the ocean, there are plenty of options for fun-filled days.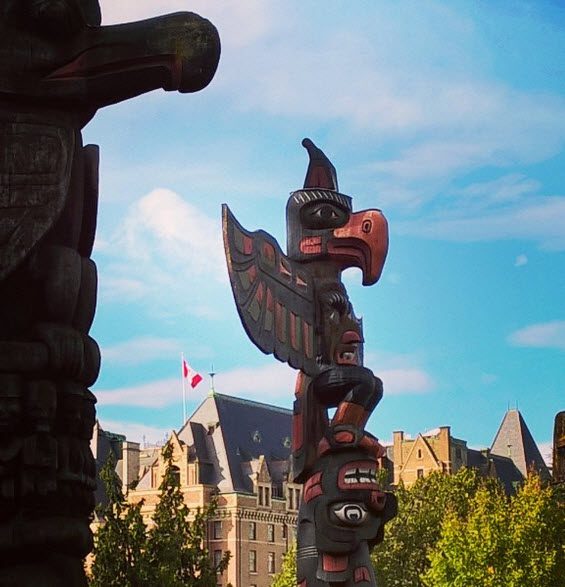 Your Own Adventures in Victoria
Have you been to Victoria? What are some of your best memories? Which events, features, locales, did I totally not even mention and should have in this story? Tell us all about it in the comments section!