One of my favourite parts of travel is tantalizing my tastebuds with the local flavours. There is nothing I find more comforting that sitting in the local watering hole on the first night I arrive somewhere, enjoying a local beverage and enjoying a bowl or plate of whatever the local comfort food is.  It is funny, I don't usually travel to a place for the food, but it is one of my great pleasures once I arrive.
That being said, one place I've dreamt of for the food is Thailand. I LOVE Thai cuisine, and of all Thai foods my favourite are the Thai curries, to the point that I figured out how to make them at home and that they've become a staple dish in my household. So when Trafalgar, the Tourism Authority of Thailand and SalaThai Restaurant (in Vancouver, BC) invited me to a Thai Cooking Class, my answer was "yes, yeS, yES, YES please!"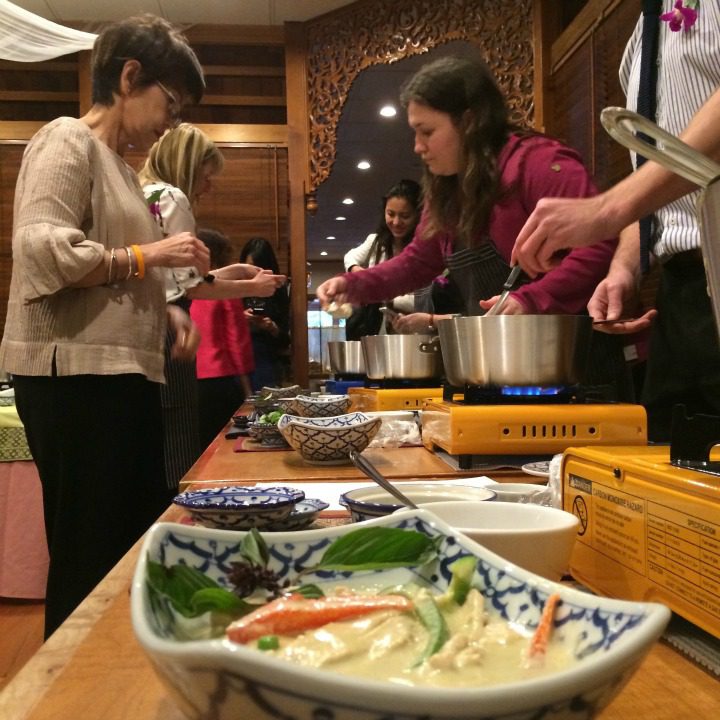 Not that my tastebuds needed a greater tease, but they got one!  The main dish on the menu for the cooking class was Green Curry!  And I managed to swing my own Henry Lee (of Fotoeins Fotopress) to help me prepare it all!
There is something very sensual about watching a man cook for you!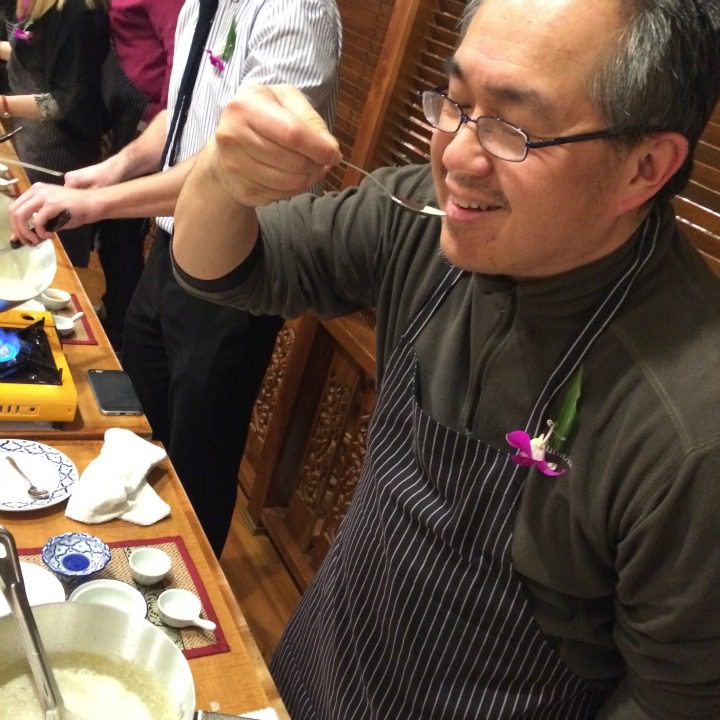 On that note, here is the recipe for Thai Green Curry, so that you can don on an apron for that special someone in your life and tantalize their taste buds!
Thai Green Curry Recipe with Chicken (from SalaThai Restaurant)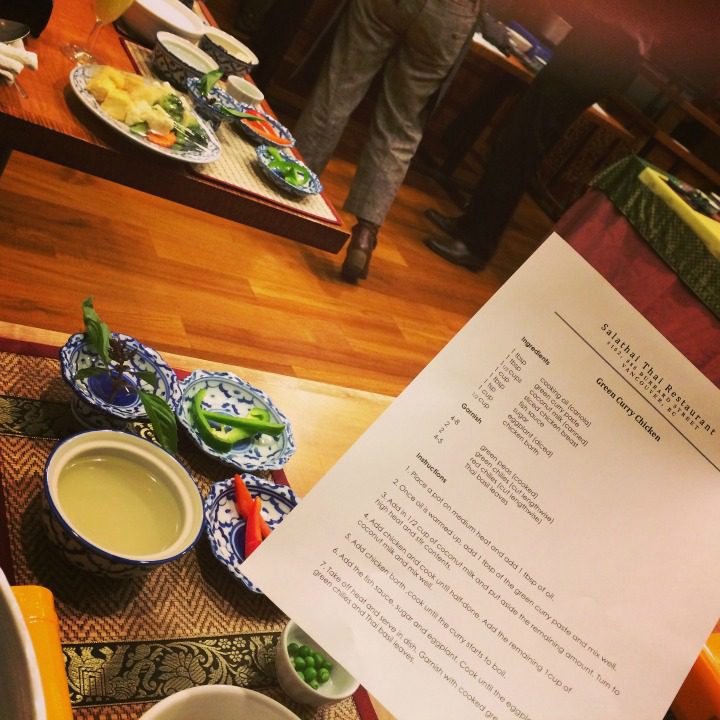 Makes enough for 1 or 2 people, depending on your appetite and whether you are accompanying the curry with other dishes.
Ingredients
1 tbsp cooking oil
1 tbsp green curry paste
1 1/2 cups coconut milk
1 cup sliced chicken breast
1 tbsp fish sauce
1 tsp sugar
1 cup diced eggplant
1/2 cup chicken broth
Garnish
4-8 cooked green peas
2 green chilies (cut lengthwise)
2 red chilies (cut lengthwise)
4-5 Thai basil leaves
Instructions
Place a pot on medium heat and add 1 tbsp of oil.
Once oil is warmed up, add 1 tbsp of the green curry paste and mix well.
Add in 1/2 cup of coconut milk and put aside the remaining amount. Turn to high heat and stir contents.
Add chicken and cook until half-done. Add the remaining 1 cup of coconut milk and mix well.
Add chicken broth, cook until the curry starts to boil.
Add the fish sauce, sugar, and eggplant. Cook until the eggplant is soft.
Take off heat and place in a serving dish. Garnish with cooked green peas, red chilies, green chilies, and Thai basil leaves.
Man was this Thai curry ever tasty!  Definitely now know what is on the dinner menu for tonight!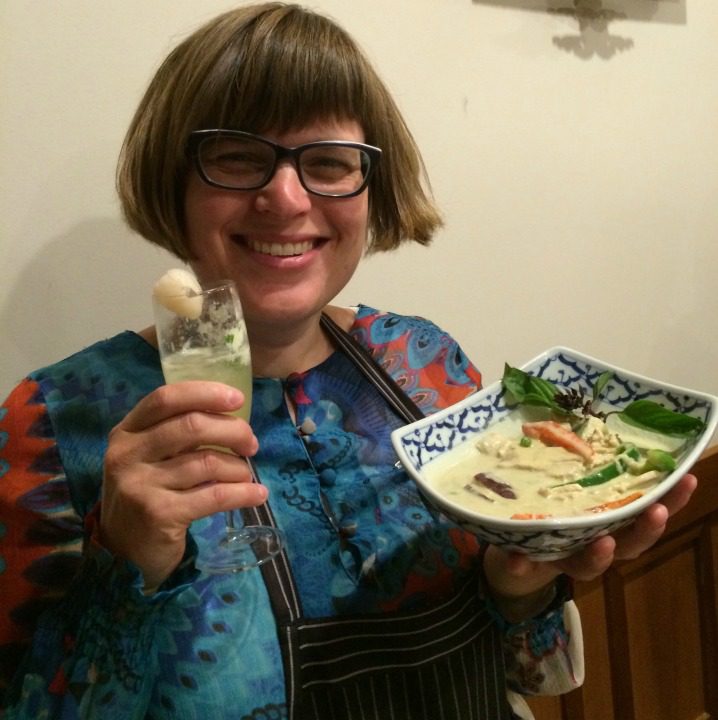 Enjoy!
If you have any variations to a Thai curry that you enjoy cooking, I'd love to hear about them in the comments below.