Like many Canadians today, I beamed with Canadian pride when I saw the video of the men of the Maritime Bhangra Group getting a dancing start off to the Canada 150 celebrations!
Aside from the fact that I love how we celebrate our diversity of cultures in Canada, look at these men dance!!!  Wow, just WOW!!!  Their energy, their stamina, their moves and let's not even mention the fact that they are dancing on cement in bare feet.  I'm in awe!  And my heart is a flutter with how they mixed Bhangra and Canadiana to create such a beautiful symbol of what it means to be Canadian. This is something they got a head start on last winter …
Let's not stop this here though.  When I went to search for the above video on YouTube, I found this video response from five Canadian women …
A whole lot of awesomesauce (which to stay true to my Canadian roots likely should be poured over cheese curds and french fries)! I say we take these smart and beautiful women of the Pali Arts Company up on their challenge and reply with Canada 150 dances of our own.
We have started planning our #Canada150Dance in a flurry of wine fuelled texts this evening (well … I at least know mine were wine fuelled). If we show you ours, will you show us yours?!? ?
Join us in showing your love of Canada by filming your own Canada 150 Dance, and when you do, be sure to share it online with the #Canada150Dance tag, so we can find it and reshare it around with Canadian love!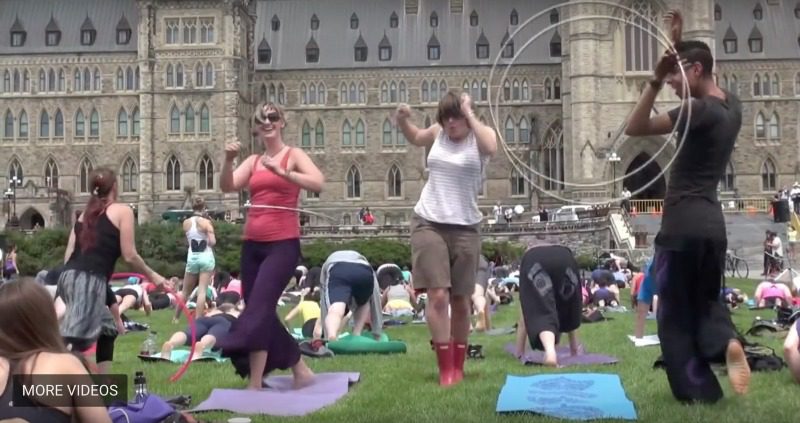 Kisses,
Emme  xoxo