Chicago has long carried the label of being second to New York – hence the name Second City. But just as the comedy club has spawned first-rate comedians, from Stephen Colbert to Tina Fey, the city is brimming with first rate attractions. I had the opportunity to experience many of the great Chicago people, places and food highlights raved about by travelers and locals.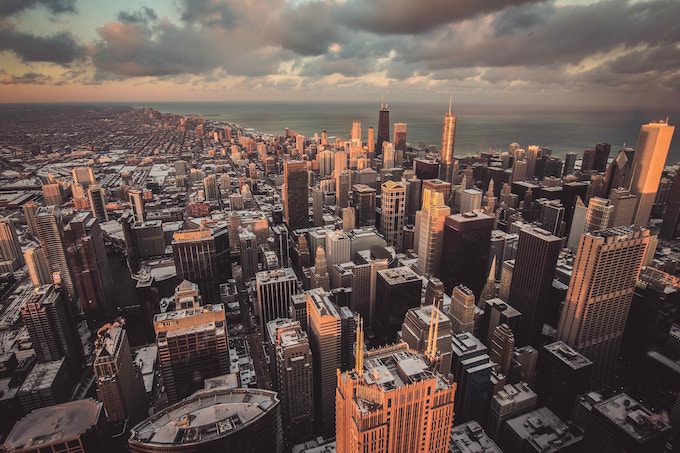 Dining Highlights
When it comes to food, Chicago has evolved far beyond the traditional steak house and deep dish pizza, although these classics are still around.   Some are re-imagined.  Maple and Ash,  led by Chef Danny Grant,  who comes with two Michelin stars, features steak and sea food,  with notable sides.  The grill is wood-fired,  the ambiance is celebratory, and the waiter arrives with an "amuse booze" cocktail of gin, lemon and vermouth, with a great deal of skill and a notable lack of pretention.  Very Chicago, I as I kept discovering.
Latin America is a strong culinary influence, one that reflects the many immigrants from Mexico and other Latin countries.   What a range of choices –  there is Topolo Bampo, called the best Mexican fine-dining restaurant in the U.S. by the Chicago Tribune,  where dishes are inspired by the impressive collection of Latin American art on the walls. And there is the super-casual food stalls-in-a-building ambiance of Latinicity Food Hall & Lounge, where at Mariscos I had a high-quality fish taco for $4.00 and a shrimp empanada for the same price. Latincity Food Hall is located in the  shopping area called the Miraculous Mile, so if you want to put down your packages  after a score at Macy's or Nordstrom's Rack,  you only have to walk across the street.
Museums and Tours
As I listened to a docent at the Art Institute of Chicago explain that visits to this beaux-arts  museum number second to New York's Museum of Modern Art, I had to chuckle – here we go again, claiming second-place.  Certainly, no one would dispute that this is a first-rate museum.  It houses the greatest collection of Impressionist painting outside of Paris,  thanks to those savvy American art collectors who bought a century ago.   Chicago was exposed to French art early in the last century, thanks to  the Armory show of 1913.  The rooms of European Art from 1900-1950 has may of the greats – Picasso, Kandinsky, Chagall, Soutine, Bonnard, Matisse.  Check out the new modern wing, opened last year, designed by starchitect Renzo Piano.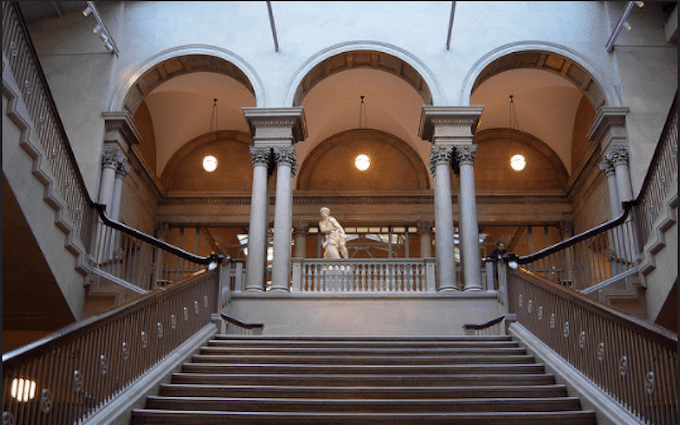 From the Art  Institute you can walk to the Adler Planetarium, America's first, and then stroll over to the Shedd Aquarium. This is a bright, spacious, upbeat, place, with coral reefs and other aquatic habitats, sea creatures, and an awareness of the fragility of the water that covers much of our planet. "Washed ashore",  a sculpture made of plastic debris that is polluting our oceans, I  found beautiful and yet troubling.The 57-acre Museum Campus also includes the Field Museum, where you can descend into an ancient Egyptian tomb and see 3D films. The most economical way to see these museums is to buy a CityPASS, which allows entrance to them, as well as to other Chicago  attractions.
Want to see the city for free with a proud, knowledgeable local?  Then go online and check out Greeter Tours. These experts, many of them retired, will show you a neighbourhood in a way that is informative and personal.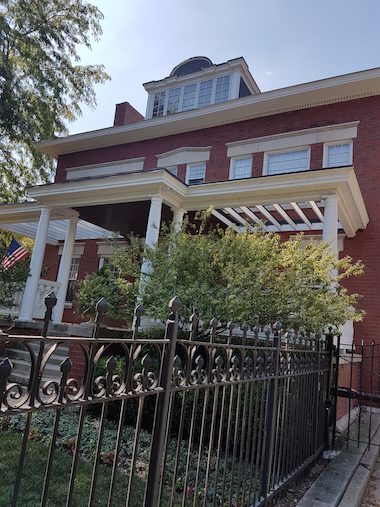 I was thrilled to see the house (outside) where President Barack Obama lived. My guide Kineret Jaffe, can recall Obama's daughters coming to her house for Halloween trick or treats.  We walked the main street of this middle-class  Hyde Park neighbourhood,  cited as a model of integration, and visited Valois, an old-school cafeteria where Obama's favourite breakfast dishes are listed prominently.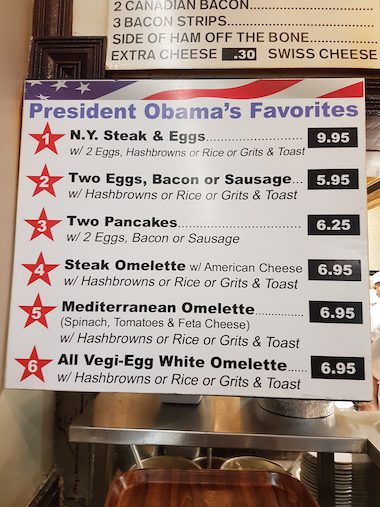 Chicago is oriented to Lake Michigan, and is bordered by Lakeshore Drive, 15 plus miles of parkland, beaches,  co-existing with skyscrapers.  River Walk, opened only two years ago, offers a more intimate connection to the water.  You can gaze at the lake, sail a boat on it and even swim off a sandy beach.  Why, in this bustling, pro-business city haven't they, as the Joni Mitchell song goes, 'paved paradise and put up a parking lot'?
The answer is explained to me by Tom Judge, my Chicago Greeter.  With a generous spirit I found typical of the city, Tom showed me the parkland leading to the waterfront, and explained that effort to maintain green space and a walkable shoreline have been going on for years . In Millennium Park, we stopped at the band shell, with huge winding steel ribbons, designed by star architect Frank Ghery. In 1835, Tom tells me, this area was designated as "public ground, forever to remain vacant of buildings".  Today, it hosts concerts and exhibits and is a lively gathering spot.
From my hotel, the Leows, I walked to Navy Pier, one of the success stories of the movement to keep the waterfront for people, not condos.  Here you can stroll or cycle, catch a boat, dine, or see a theatre production at the Chicago Shakespeare Theatre.
Of course, the tour of tours is the Chicago Architecture Foundation River cruise, which offers a history of the city through its buildings.   As we moved slowly along the river,  I was wowed by some of the world's most splendid 1920's era buildings. The Wrigley Building, which now houses the Groupon company.  The Tribune Tower, a neo-gothic jewel.  In keeping with the grandiosity of the time, the facade is imbedded with fragments of the Taj Mahal, Great Wall of China and Angkor Wat.  Even the contemporary steel and glass tower at 510 Eiree River North is distinctive.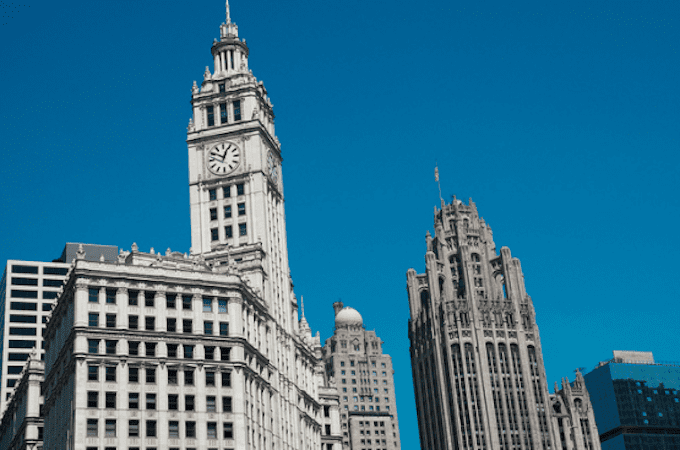 In the Great Chicago fire 1871, over a third of the buildings were razed, and the city rebuilt itself. Today, Chicago continues to evolve as a city of neighbourhoods, some of the them only recently up-and-coming.
Wicker Park/Bucktown has a Brooklyn hipster vibe, with cafes and boutiques, minus the high prices.  I took a Chicago Food Planet eating and drinking tour that stopped at four restaurants – from award-winning BBQ to reimagined noodles. Both the casual restaurants and the neighbourhood are first-rate – just like Chicago itself.