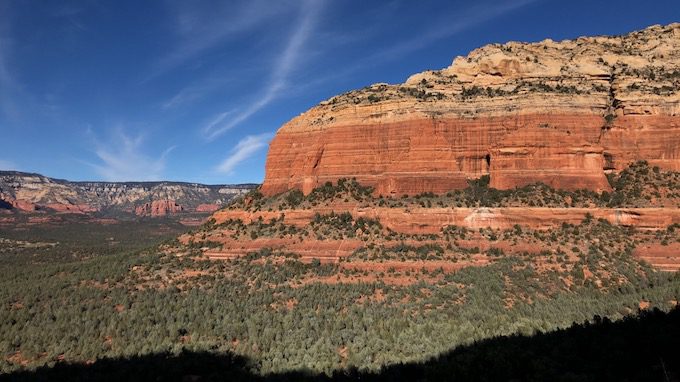 Sedona seduced me! As I sit at home writing this, I want to go back right now ~ and I just got home from there a day ago! It's beauty is stunning, but more than that is the overall vibe of peace and happiness that was beyond your typical fresh outdoor hike, and the exuberant excitement of the locals for us to experience their city.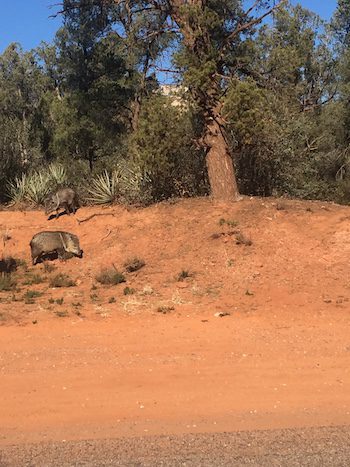 There are several different mountain ranges to explore. We made it to two of them. Just driving from one place to the next is awe inspiring, but being able to hike and immerse yourself in the landscape made Sedona a notch above the Grand Canyon for me in terms of every day people being able to do it easily. My favourite drive we took was from our hotel on State Route 89A to Boynton Canyon. We even ran into some Peccaries on the way!
I do have to say that the signs in Sedona could be better. Most of the time you end up on windy curvy roads with clear signs as you start, but then hardly anything to guide you the right way to the trailhead you are looking for. Once you start a hike there are often choices of paths that split off and there aren't any markers telling you which one to choose. We just asked fellow hikers and also made a few wrong turns on our own. It's all gorgeous though, so mistakes might be meant to happen.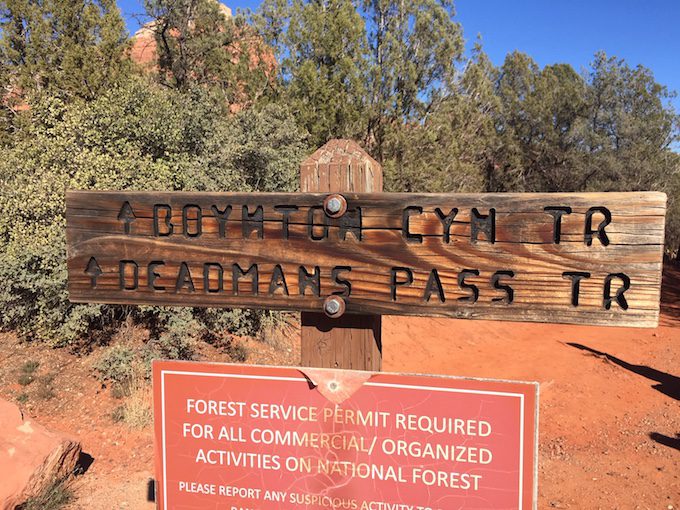 We chose to do the Boynton Canyon Trailhead because I had heard about a man who plays his flute up near the Vortex (a vortex is a location within almost each one of the mountains where earthly energy is thought to be concentrated and highly beneficial). There is no set schedule for Robert, the Sedona Flute Man, to be there. He does what he is called to do. We did happen to run into him on his way down the path. We didn't get to hear him play his flute, but he did give each of us a rock shaped like a heart. "A heart for you from Mother Earth", he gently said. He then continued with instructions for us to be reminded of our heart's purpose, and to cling to the rock when we needed reminders or a new purpose to be created. He was passing love on to us in the hopes that we will pass it on to others and they then would do the same.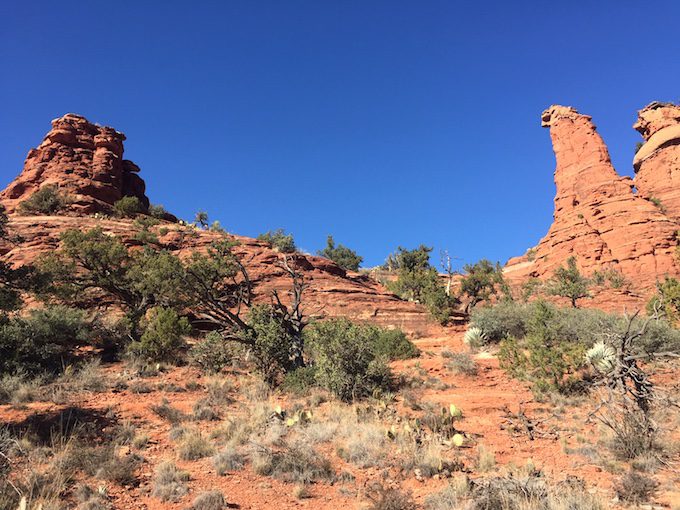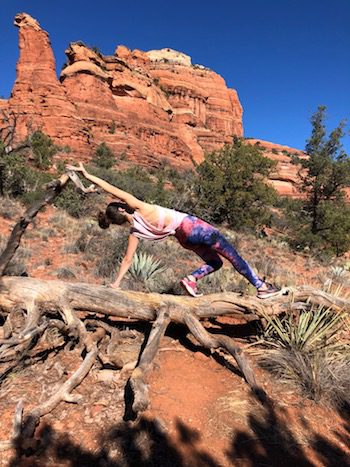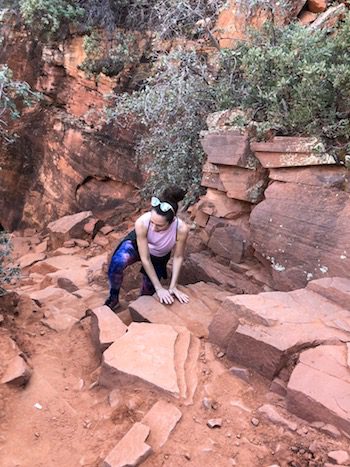 We also hiked the Devil's Bridge trail, which is on the way back to State Route 89A from Boynton Canyon. It's a longer hike, but the payoff is an arrival at a death defying rock bridge that juts out from the land. It gets steeper near the top and I started to get those fear of heights noodle legs, but my kids encouraged me to keep going because I was so close. I thought I might at least stand at the wide entrance to the bridge, but once we got to it I saw that you had to round a very skinny edge to get there so it was a big 'No Thanks!" for me.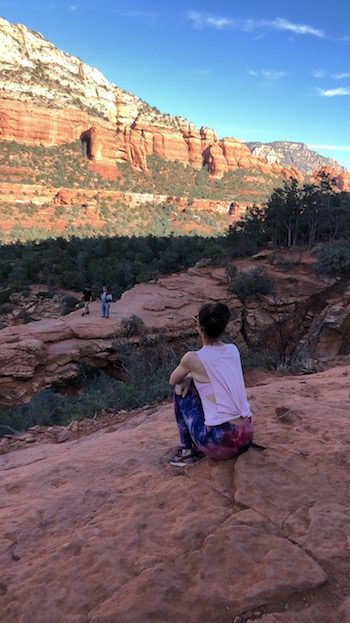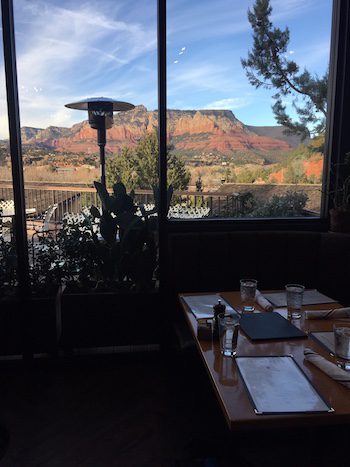 We only had one day to spend in Sedona so we called it quits after that and chose a swanky restaurant to treat ourselves before driving home. We accidentally found The Hudson, a neighbourhood restaurant nestled in the corner of a plaza. What a find! The food and the view were unbelievable. We did a little shopping afterwards, so unfortunately missed the beautiful sunset view and instead had to drive home in the dark. We will be back for sure though, there are so many more hikes to do!