If you ask me what are the top 3 travel destinations I simply can't get enough of, Italy is definitely on the list. Interestingly enough, though, I can't quite recall the reason. One day, some years ago, having been to Europe only limited times, and never to Italy, I just decided to myself that Italy was to be one of my favorite places on earth.
With this in mind, you can imagine what it was like for me to finally get a chance to actually visit the land last summer. As usual, I went by myself. But since I don't speak any Italian or related languages, I joined a tour agency called Contiki, which only serves people from 18-35 years old. No disrespect for the older and the younger, but with this arrangement we were able to move at a similar pace and have some really nice conversations that each of us could relate to.
It took me 3 visits to the consulate to get my visa granted. In their defense, it was because I always forgot something, and the staff was very nice. But on the other hand, it was also an unusually long and exhausting list of things I had to remember, ranging from my birth certificate to the exact hotel contact list of each and every night of my stay in Italy.
The consulate in itself carried out a scent of Italy – classic Middle Age styled oil paintings hanging on the golden walls, old-fashioned mail box decorated with delicate embossment. I'm no art and design expert, but having been to so many consulates, this was the best so far. Not too many complaints about their bureaucratic style in handling visitors, I was looking forward to this trip more than ever.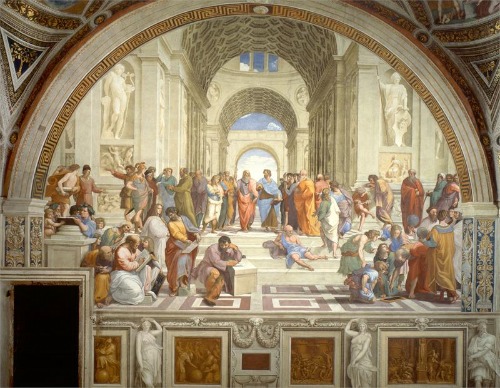 It took me a little over 4 hours to fly to Toronto, and less than 7 hours to fly from Toronto to Rome. If you think about it, it really isn't that far. My newly bought iTouch got me through the journey. It wasn't until the plane started to descend, I saw the field and the trees glowing under the sunshine, did it really hit home. I finally was here.
So what was my first impression of Rome?  Not the cleanest washrooms I've ever seen in an airport.
It might have been a warning; that I should throw all the social codes I learned in Canada out the window and start fresh. It wasn't my first time in Europe, but it was my first time alone here. I wasn't meeting my group members until the next day.
I have had quite some experience walking out of an airport by myself now, but it still feels kind of awkward. Especially with hundreds of hopeful eyes staring at you, people holding signs and carrying flowers, waiting for their loved ones or loved clients, I couldn't help but feel sorry for not being the one they were waiting for. They really should have a "loner door" for us solo travelers to worry about our solo ways of getting around in peace.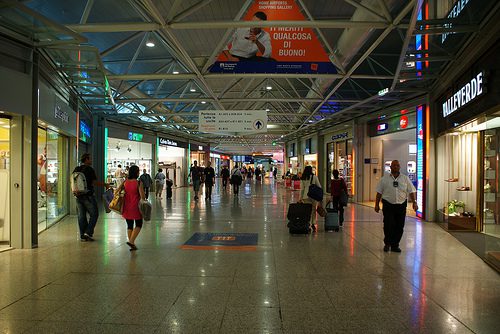 I think I got ripped off.
As I was dragging my luggage alone, trying to find my ways around this new world full of Italian, a guy walked towards me. He was in his 50s, not very dressy, and he kept saying "taxi? Do you want taxi?" with his heavily accented English. With my traveler's instinct, I ignored him first, but he was very persistent and followed me for quite awhile. That was when my mind stopped working and I thought, hey, maybe this is how Italians do it. It would be very embarrassing if I finally walked outside and everyone was taking taxis like that.
So I stopped and gave him the address of the hotel. He said "80 Euros". I then suddenly remember, on the first page of the very long manual the travel agency gave me, it says "the ride from airport to hotel generally takes 40-60 Euros". So I told him that, and without a second of hesitation, he said: "sure! 60 Euros! Follow me!"
Damn it, I should have said something lower! I thought.
My mood started to ascend again while I was sitting inside his smaller-than-taxi-sized car. Sure, I may just get ripped off, but it wasn't ridiculously high and it was just a ride. In fact, he was a quite friendly guy and tried to start a conversation despite his poor English skill. Most important of all, I was here. I was in Rome for the first time. The yellow buildings and empty streets outside the window didn't look very promising, but I remained optimistic. It was a hot summer day and the city seemed asleep, but I wasn't going to give up until I find the glamorous side of Rome.