There are countless tips and advice articles on how to make the most of your Disneyland/Disney World experience.  To me, there is an unanswered question that I know hovers in the minds of families planning their first trip.  'Do we bring the grandparents with us?'
I have had the opportunity to visit the theme park in both scenarios.  We have gone on our own and we have brought my parents along.  In my opinion, it is best to leave the grandparents at home for your first visit.  You need to keep all of the magic for yourself, otherwise you will miss your childrens' looks of awe and wonder because you'll either be visiting with the grandparents, or they will see them first.  They will want to go on the rides with your kids and you and your spouse will be stuck in a car on your own.  You could pretend you are in the tunnel of love, but that just doesn't feel right at Disney. Riding an Autotopia car by yourself isn't that much fun either.  You want to be able to cherish every special moment and capture every gasp of joy, after all, there is only ever one first time!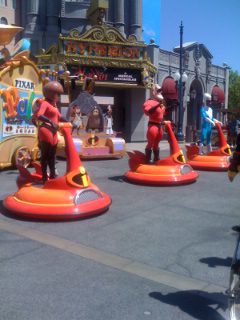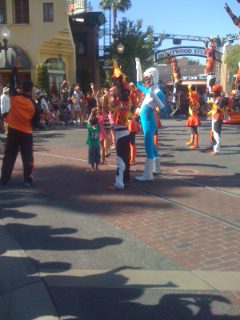 If you have the luxury to visit the park another time, then I would recommend bringing along the grandparents.  The experience will be fresh and new for them and your children will be excited to show them around.  At the end of the day, when you return to the hotel, the grandparents can stay with the kids and you and your spouse can go back to the park to ride the bigger rides your children might have been too small to go on.  Since Disney is always at least a  day trip, the next night you can repay the favour to them so they can walk around and have a special night.