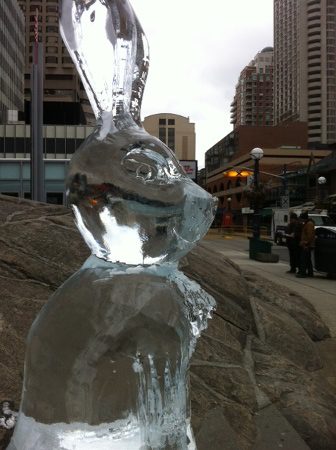 I was in Yorkville this morning partaking in a Toronto guilty pleasure of mine at Robin Barker hair' sociates. Tis' true, I often hold off on all hair cuts until I am back in Toronto. I couldn't do what Dan of Uncornered Market does, wandering into random barber shops all around the world.  To me, I am as particular about my hairdresser (or artist, in Robin's case), as I am about my doctor, and Robin is the best.
Beauty this morning was that my visit to Robin's took me past where they were setting up for the 2012 Bloor-Yorkville IceFest.
Not being able to wear a hat over my newly styled hair, I got cold fast, but was glad to experience a bit of  the winter beauty I felt I missed out on this year.  Had I not been so cold and playing chauffeur , I would have loved to have watched the ice carvers at work.  I did snap a bit of a tease of some of the beautiful ice art though: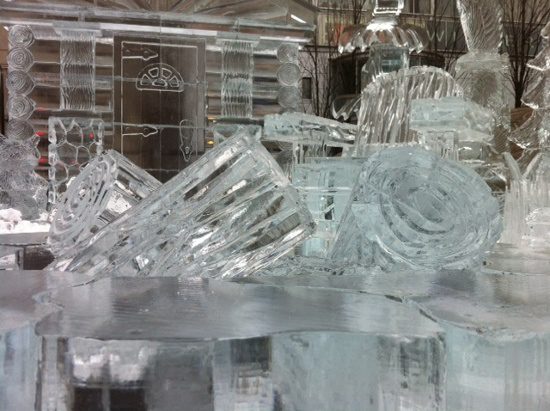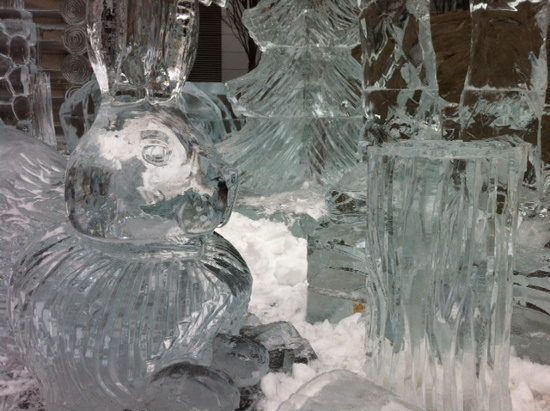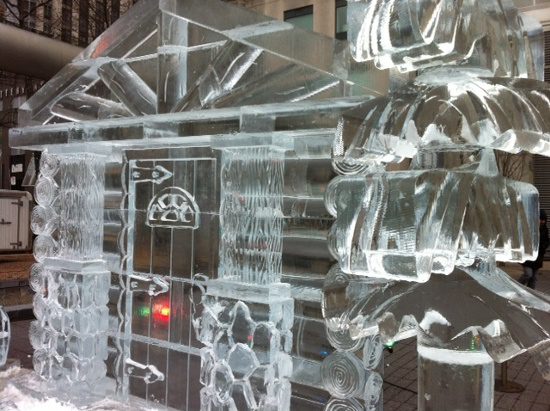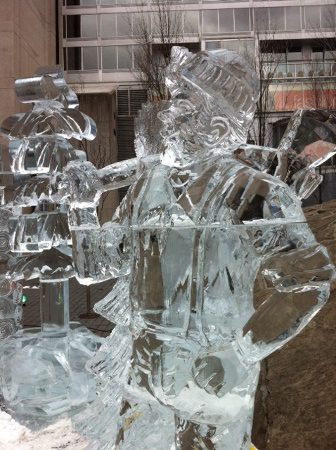 You can catch the IceFest today and tomorrow (February 25th & 26th, 2011) at the Village of Yorkville Park (Bellair St. & Cumberland St.).  Here's the schedule of events:
Winter Wilderness ~ noon – 5 pm, Saturday & Sunday
Winter Wilderness Ice Art Exhibition
On-Street Skating Performance by Glisse on Ice at 1 pm, 2:30 pm & 4 pm
Restaurant Street Vendors
Ice Carving ~ noon – 5 pm, Friday, Saturday & Sunday

Competition – on Saturday, starting at noon
Demonstrations – Friday, Saturday & Sunday
Ice Lights ~ unconfirmed Saturday night
I can't confirm this, but based on what I saw, I suspect the Winter Wilderness Exhibition will be lit up for a romantic icy stroll tonight, before tucking into one of the local eateries to warm up.
Enjoy!