Seems all I can do since I've been back from Memphis is think about food (and the Blues), which is probably why I posted on Leftover Casserole Cravings earlier this evening.  Loved the food in Memphis, so much so that I am amazed that I seem more toned since the trip and not 50 lbs heavier.  Guessing thats thanks to the beauty of the Blues and all the dancing I did to it.  Apparently if your dancing, then a minute on the lips does not equate to forever on the hips.
Just like anywhere though, not all food is equal, so over the next few weeks, I'll be sharing a few of my favourites.
The first and my first Memphis, Tennessee meal:
Gus's World Famous Fried Chicken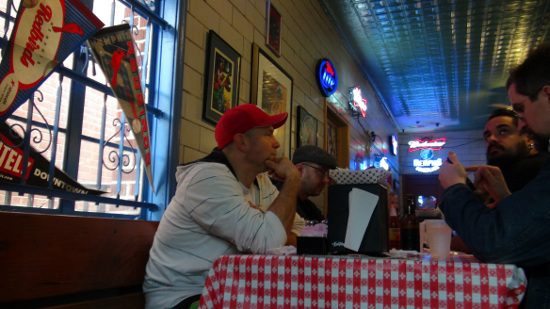 This is truly a religious experience, that I knew I'd be yelling "Halleluyahs" to the second I entered under the yellow chicken sign. The place has character, my kind of character.
I wish I'd remembered our waiter's name, as he only made the experience better, plopping himself in the seat next to us and asking if he could get us deep fried pickles. "I beg your pardon." Yes, he had indeed said deep fried pickles.  "Hell yeah!"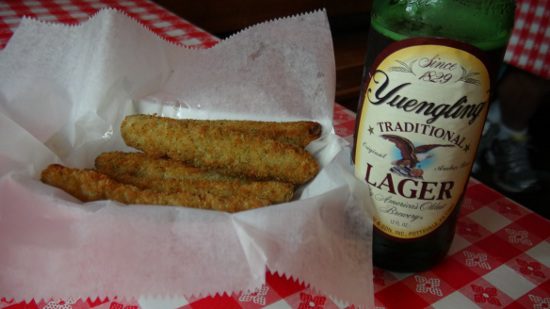 Interesting experience that.  The deep frying takes away the bitter.  Would definitely do those again, although for the sake of my arteries, not alone.
So the main course?  Well duh!  Southern Fried Chicken!  Wisely in the snack size, thanks again to our waiter.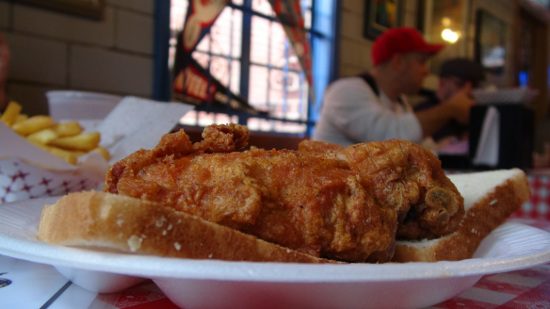 Now I have to admit, being Canadian I didn't really understand the huge appeal to Southern Fried Chicken.  That all changed with one bite.  Wow!  I didn't understand Southern Fried Chicken before, because I'd never had the real deal.  This was the real deal and it was bloody fantastic.  So juicy. So tasty.
I just didn't understand the reasoning for the slabs of white bread with the chicken, until it slapped me in the face.  The chicken had been sitting on the white bread, yet there was no grease to be seen.  These cats knew what they were doing.
Total spent for 2?   $22.51 US, including taxes for:
2 beer
2 2-piece chicken snacks
deep fried pickles
plate of fries
For more on Gus's Downtown Memphis location find them on facebook and read up on the history of the Memphis icon here.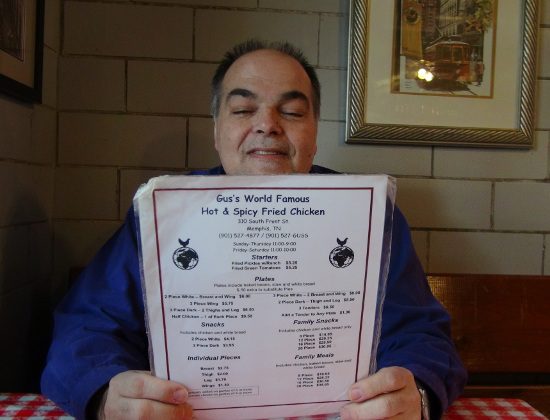 Stay tuned for more Mouthwatering Memphis posts on B.B. Kings and the Kooky Canuck.
I also need to return to Memphis to eat at Blues City Cafe (for ribs) and The Arcade Restaurant (for sweet potato pancakes), as I've heard incredible things from fellow travelers.