It's not often that we write full posts on hotels, but I decided to today, simply because I found that the exceptional service that I received at the Intercontinental Cairo CityStars keeps finding it's way into the stories I've been telling about my first trip to Egypt back in December 2011.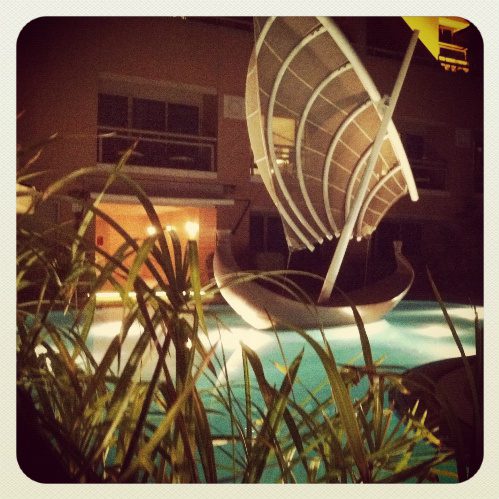 The hotel was lovely and beautiful, which was nice, as the first few days of our trip we were busy from dawn to dusk in the hotel with the IOETI Conference and as I was quite jet lagged, so it was nice to have my creature comforts and piece and quiet when I needed it, along with reliable internet. That, however, is not the reason I felt compelled to write about the hotel.  The reason the hotel keeps coming up in my posts is as a result of the wonderful people that work there and how very welcomed and at home they made me feel.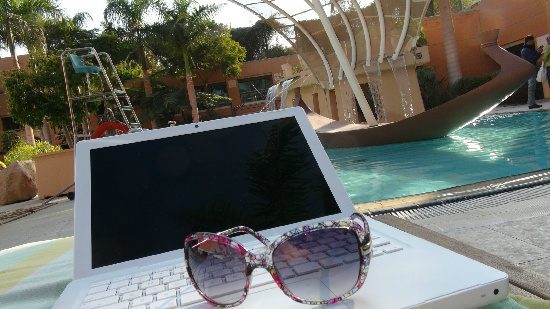 There were many wonderful people working in the hotel, from the people cleaning the rooms to those managing the desks and conference area.  I must give a shout out of thanks to both the front desk and cleaning staff for helping me out with clean towels … etc. on the night I was terribly sick (of no fault of the hotel). You truly appreciate a nice hotel when you get sick in your travels and are lying on the bathroom floor, pleased to know it is clean and pleased to know that fresh, clean towels are just a phone call away.
The hotel staff that really went above and beyond to make me feel at home though were the restaurant and lounge staff from the Esplanade Cafe Restaurant and the Bellini Cocktail Lounge. I have fond memories of my first night when jet lagged I came down for a late night dinner, and I was greeted by smiles, education in the Egyptian cuisine and drink and an education in Arabic.  After that, I was always greeted by smiles and kind words, taking the time to answer my questions on the various local flavours. They even made sure I'd got my dessert each night before packing it up.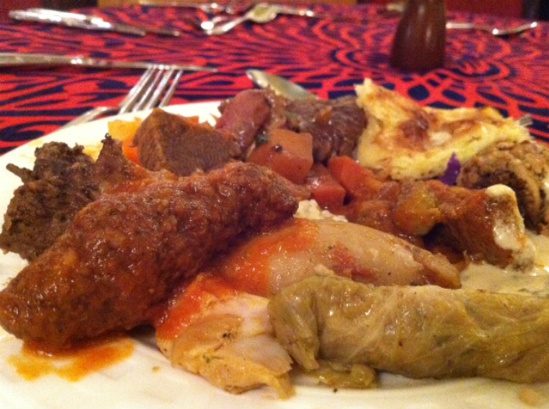 To the staff at the Intercontinental Cairo CityStars:  Thank you!  You really made my first stay in Egypt, a most enjoyable one.
~ Erica