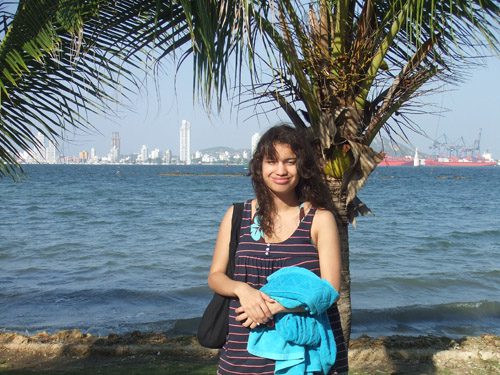 I was born in Cartagena, Colombia. I lived there until I was eight years old, when my father decided to pursue his Masters in Engineering at UBC and we packed up and relocated to Vancouver. We wound up in Winnipeg shortly after, and I lived there for many years. The city, flaws and all, somehow wormed its way into my heart, reluctant as I was to allow it. I have touched upon this before when talking about my feelings towards my current city, but it has made explaining where I come from a bit of a process that I often want to use as an opportunity to make a terrible reference to this enjoyably awful film by just shouting that I come from different places. And boy, are they different. I often refer to Cartagena as a beach town, a tropical paradise, and reasoned that I've always been at odds with the oft-freezing temperatures in Winnipeg, because I was meant to live in a city with a much more idyllic climate. Even now, I've been disappointed that the heat wave plaguing North America seems to have skipped Vancouver; I don't love being in the sweltering sun, but heat is more of a friend to me than the cold. Chalk it up to being a Caribbean girl somewhere deep inside.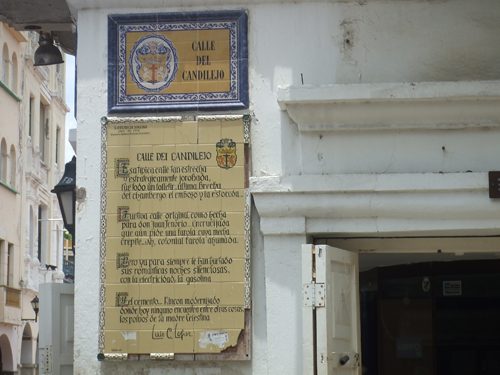 It strikes me that when I mention my hometown to someone who has been there, or heard about it (which is a pretty low number among people I've actually met), they'll often refer to what a beautiful place Cartagena is. I've peppered this post with more scenic shots than anything personal because this is something I believe to be mostly true. Yes, the streets are not always clean, and there have been times during my visits where construction marred the scenery, but I have this persistent image of Cartagena as being this lovely place. The sea is nearby, the weather is lovely, the architecture… I'm proud of its beauty and wish more people would know about it too. I also like to gush about how you can pay for carriage rides in the city; they're expensive, maybe a bit too much so, but I've always thought it was a rather cool feature. The last few times I've visited I've made sure to take as many pictures as possible, to show my friends back home what a lovely place my hometown is. Yet I wonder if much of my affection for the city is mitigated by my lack of connection towards it.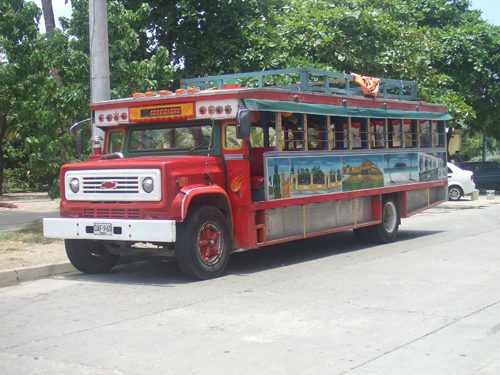 When I was a child, I was told by both sets of grandparents (just my grandmother on my mother's side) that I could call their respective apartments my home, as well as the place my parents had acquired for our family home. I remember being told you have three houses, and I took that to heart as much as a little girl who cared more about getting more Barbies and watching television would. Then we moved to Canada and for years I longed to return to my real home, whichever of the three was available. This was especially true during my first year in Winnipeg, a year that has gone down in my memory as one of the worst of my elementary school life. I dealt with my feelings of isolation by thinking about how I belonged in that beautiful city, where I had cousins to play with and more people who loved me. So what if I didn't fit in, I wasn't in my true home anyway. Over time, though, I got used to living where I did and the idea that I would never really go back to Cartagena finally set in. The more I acclimated to my life in Winnipeg, the more distant I became from my original home. Now I don't know if I can go back as anything other than a visitor. A visitor who vaguely remembers skating along la Bahía in her spare time and has family waiting to provide a place to stay every visit. I have never had to stay at a hotel in Cartagena. It isn't only me who has changed since I left either; while I can still recognize parts of the city, it hasn't stayed the same as it was when I was a child. Like me, it has evolved.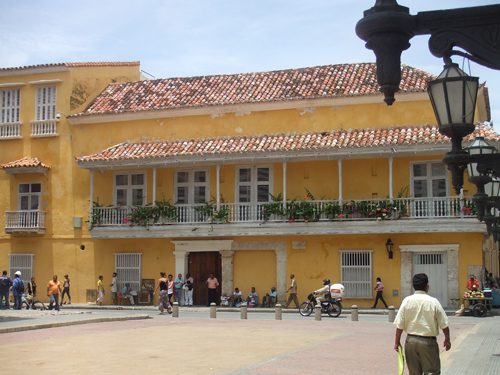 I've lost much of my connection to this place I once called home, and have to admit I know next to nothing about the place beyond the things I've cobbled together from childhood memories and recent visits. I don't have much to say about where to get the best drinks, and as far as food and entertainment go I can only talk about the places I like. But to me, it really is a beautiful place.