Prologue from Erica: Every summer we work with a couple of aspiring creatives to help them hone their crafts and introduce them to various tools of the trade. This summer, we are working with two wonderfully talented UBC Students ~ Hannia Curi and Megan Ho. As an introduction to Roamancing, I had them each do a post on 'My Vancouver'. Here is Hannia's.
Recently, I visited my parents in Mississauga. Being blessed with more free time than I really knew what to do with, I listened to my mother when she suggested I book an appointment with a local hypnotist. This was something she'd been telling me about for about a week before I arrived; she'd tried it and seemed to have found something worth recommending in the experience. "You should try it," she said. "It could really help you."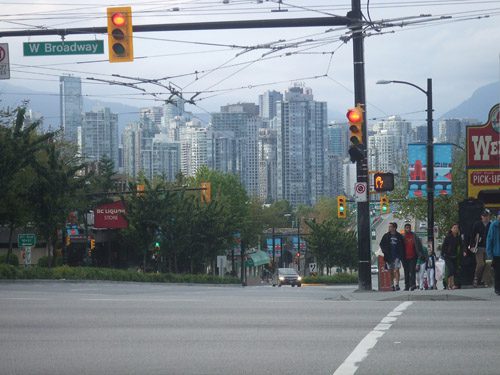 Did it help? Well, I can't really tell. I learned that I sorely need to master the art of relaxation by way of deep breathing and that my mind is wont to wander even if there's a nice lady trying to guide it in a specific direction. No matter how many times I tried, I could never quite picture that perfect room the hypnotist kept asking me to envision as part of the therapy. I did, however, picture a lovely slice of chocolate cake. The hypnotist did make some rather insightful observations about me, one of which has stuck with me since: I live most of my life locked up inside my own mind. I tend to experience the world from a safe distance; usually, I prefer to stay inside where it's warm and cozy rather than go outside and frolic with the seagulls and squirrels. It's not entirely because I like being on my own, though I do need my alone time. I like the freedom of being on my own, but when it comes to exploring a new place or seeing a movie, I can't bring myself to do it alone.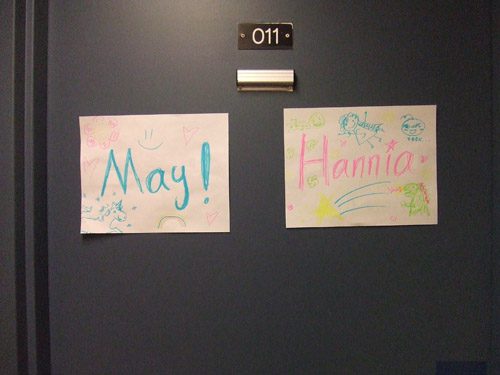 Vancouver is not my hometown; I was born in Cartagena, Colombia, making that my hometown, technically speaking. However, almost a decade of my life was lived in Winnipeg, Manitoba, and when I came to Vancouver to attend UBC that's the place I'd refer to when asked where I was from. I actually lived here for two years when I was a little girl, but that time feels more like a pit stop. It muddles my feelings towards this city when I can walk down Granville Street from Broadway and come across a park I used to play at when I was 8 with my friend Urooj and another little boy I don't remember by name, who once told me I was pretty at a time where I was already convinced otherwise. I can still point out the building where my parents and I made a home of sorts for two years; the 99 drives right past it, and I once pointed excitedly at it while on my way to see a movie with my friends, saying "I lived there once!"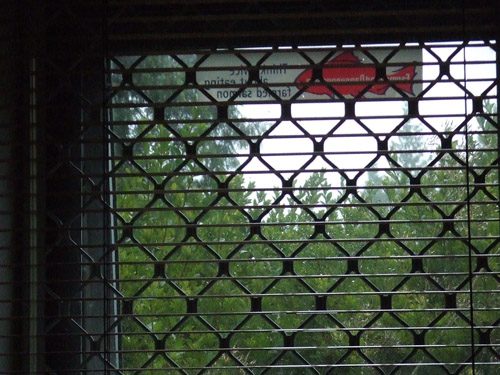 After eight years in cold, blustery Winnipeg I was drawn back by the promise of milder temperatures and a new start. My first year on my own was spent enclosed within the safety of the UBC campus, a town in and of itself, though one where everything closes at 6pm. Due to my reticent nature, the farthest I would travel on an average day was to my classes. One of my classmates would tell me all about how she and all the girls on her floors would take impromptu trips to Richmond just because and… I envied her. I couldn't manage to make a group of friends who would chaperone my wanderings. I could only get as far as the Japanese convenience store on Robson, motivated by my love of milk tea. Really, the campus has everything; there's even a movie theater, albeit a tiny one. But it often gave me awful bouts of cabin fever. I was glad to move off campus for my second year, because at least it would give me a change of scenery. And I definitely have been getting out more than I did that first year. But there's still that nagging feeling that I have yet to integrate, that I don't really belong yet. I'm still not at the point where I can do much exploring on my own. But one of my summer resolutions is to leave the perceived safety of my room and get to know the city more. Like a person, it might get less intimidating the more we interact.
I lived here once but returning didn't feel like coming home, and I'm still in the process of creating a new one. The first thought that came to my head when I tried to conceive of 'my Vancouver' all I got is that Vancouver is not really my city, not yet. Maybe in time, it will be. Or maybe I'll move on to a different one. For now, my Vancouver is still in the making.