Bolo de Arroz is a Portugese rice cake popular in cafes and bakeries in Portugal, Mozambique, Brazil. You'll know it when you see it because of it's characteristic cylindrical shape, golden crust, and wax paper wrap that often reads 'BOLO DE ARROZ.' ('Bolo' meaning 'cake', arroz meaning 'rice'). It's unique shape and wrapping make it a singular member of the pastry world. It`s usually taller than a cupcake, and thinner than a muffin. It's in a class all on its own. Bolo de Arroz! I love saying it.
They were a part of why I loved visiting cafes so much while I was in Mozambique.
So now that I'm far from cafes with delectable looking bolo de arroz-es in their windows, I had to set about making some of my own. I found there isn't very much on the internet (in English) about recipes and guidance about how to make these cakes. With the questionable help of Google Translate, I looked to Bear's Kitchen and Outra Comidas for general instructions to work from.
I learned that there are different versions of the cake: the traditional and the more commercialized bolo de arroz. The traditional ones are denser than the adapted versions, which are airier and, from what I read, a bit greasier. Though I think they'd both be yummy, I was looking for a traditional recipe, and so made sure the instructions I used were from purists looking to restore the cake to its past glory.
Contrary to what the name of the cake suggests, it is not made with only rice flour. Most of the flour used is wheat, and to confirm this I asked to go into the kitchen of a little cafe in Mozambique so the cook could show me what he used to make my beloved pastries. The bag of flour he held up for my inspection was undeniably wheat flour. Anyone interested can find a wheat-free version of the recipe here. Because I was looking for a traditional cake, I followed a recipe that used wheat flour and was pleased with the results.
That said, one of my downfalls as a chef is that I don't have a kitchen scale. And to my dismay, all the traditional bolo de arroz recipes I found used grams and millilitres. So did a risky thing and used an online metric converter to turn grams and millitres into cups. I'm going to include the measurements I used in the recipe here, but I would strongly recommend using a kitchen scale if you can get your hands on one. The dry to wet ratio seemed kind of off in the batter, and I am certain the results would be even better with more exact measurements.
While you can make these cakes in a cupcake, or if you have one, a tall muffin pan, I wanted to have them in the traditional shape with the pleasure of tearing the paper away, and so I made the moulds myself using parchment paper. I am indebted to these instructions on how to do so.
If you don't want to make your own moulds, skip ahead to the cake recipe below. If you do, you'll need:
Parchment Paper
A paste of flour and water
A can or vitamin bottle, about 2 inches in diameter
A pencil and some scissors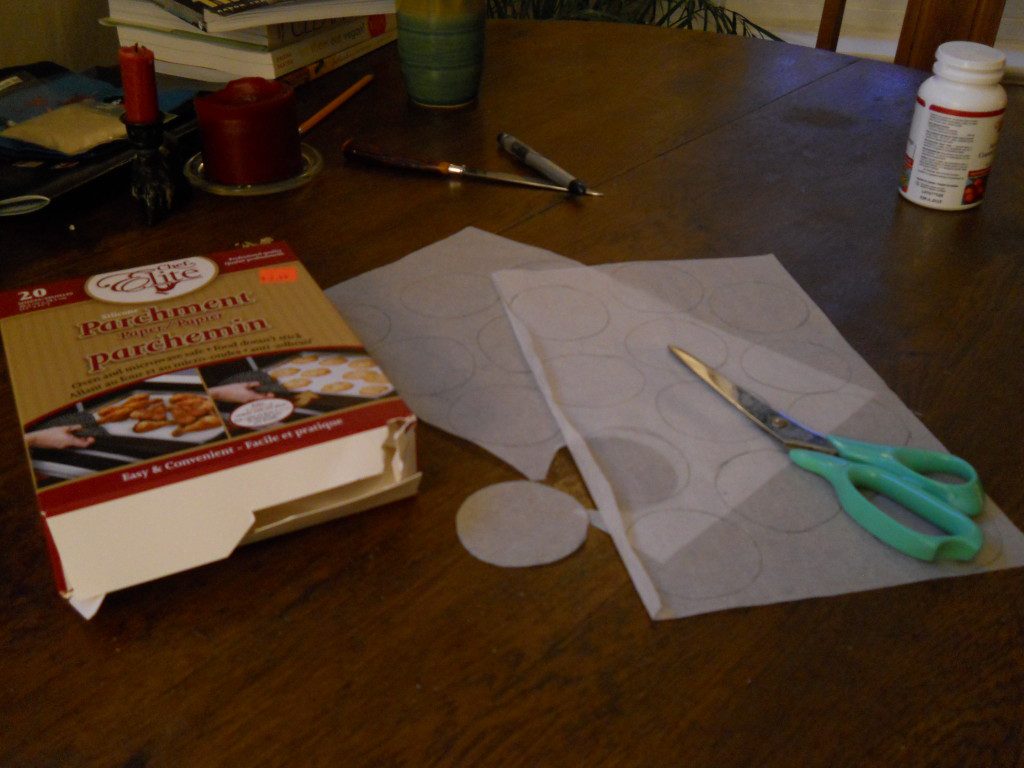 First trace the bottom of the can onto the parchment paper to make a circle. Each mould will use two of these circles. As I was making 8 cakes, I traced 16 circles.
Next roll the can with the parchment paper so that it is covered with some overlap. With the can still wrapped in the paper, coat the overlapping paper with the flour paste and glue it around the rolled up can to make a cylindrical casing.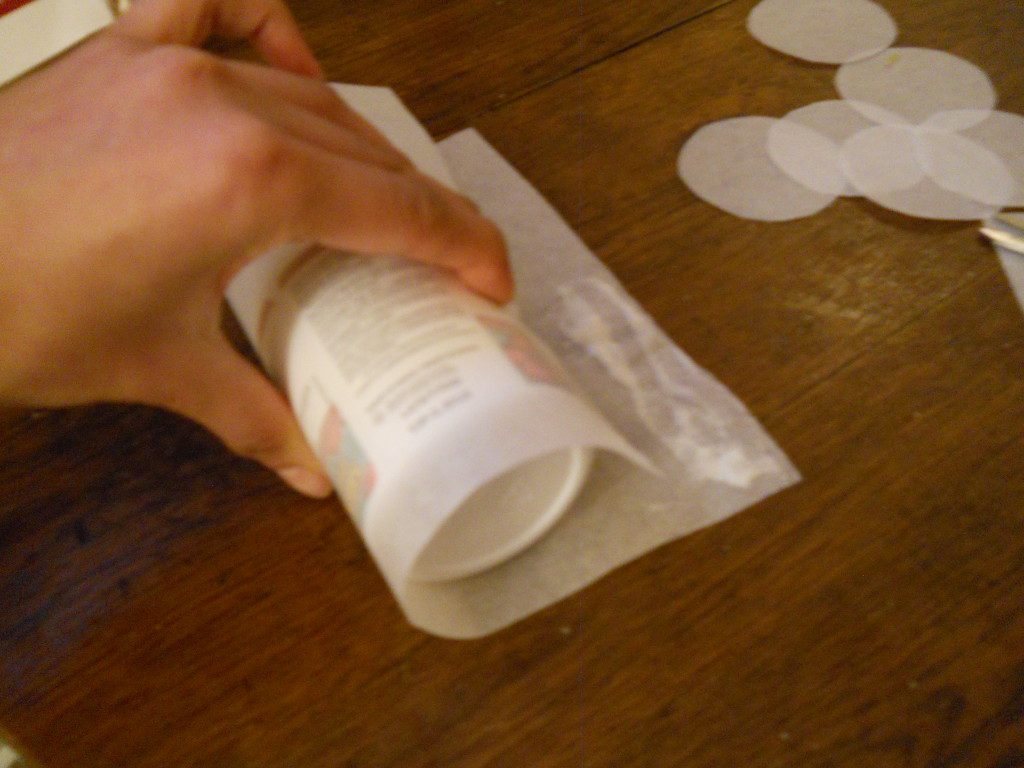 Slide the casing over the can so that there is about a centimeter of parchment overhang. Cut slits into it on all sides, about 3-4 in all. Place one of the circles on the bottom of the can and coat its edges with flour paste. Then fold the parchment down onto the circle. Put more paste onto the folded parchment and press another circle onto it. That is the base of your mould.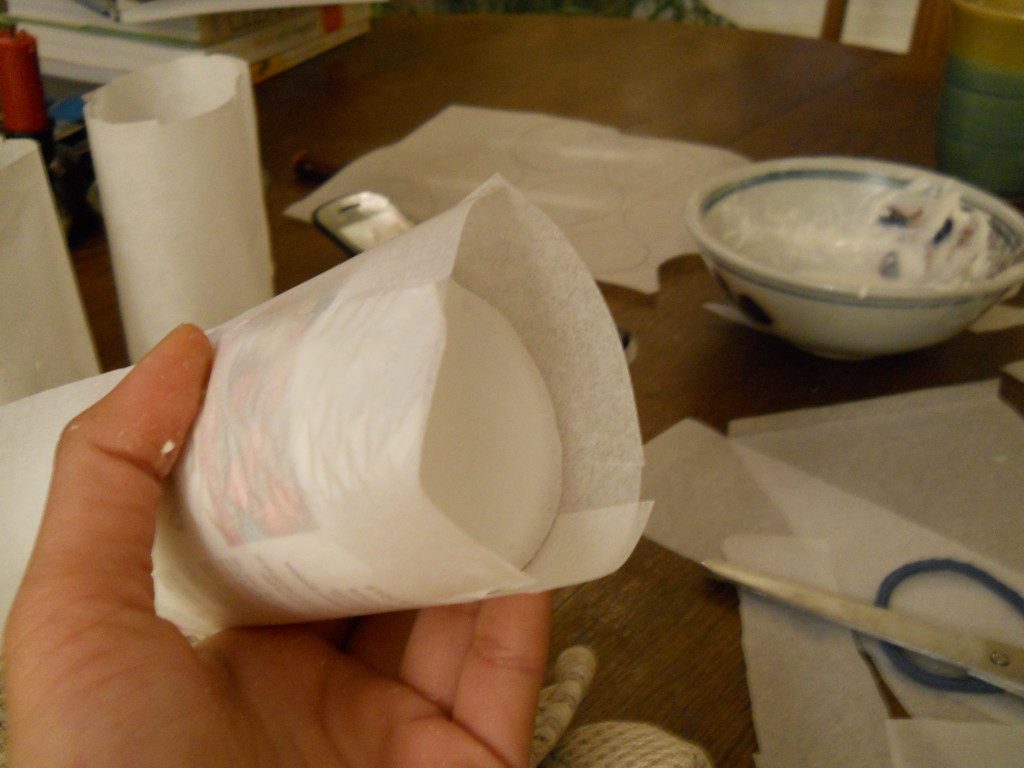 Wait a minute before carefully sliding the can out of the mould and putting it aside to let it dry. That is your first mould! Repeat 8 times.
Bolo de Arroz
(Makes about 8 cakes)
Ingredients:
Butter (softened), 100 gr (7 oz)
Sugar, 200 gr (1 C)
Eggs, 2
Egg yolk, 1
Milk, 200 ml (4/5 C)

Flour 200 gr (2 cups)
Rice flour, 200 gr (1.25 C)
Baking powder, 1 envelope (1 Tablespoon)

Baking soda, a pinch of
Salt, a pinch of
Lemon zest (finely grated), from 1 lemon
Lemon juice, from 1/2 a lemon
Powdered sugar, for dusting
Teaspoon vanilla essence (optional)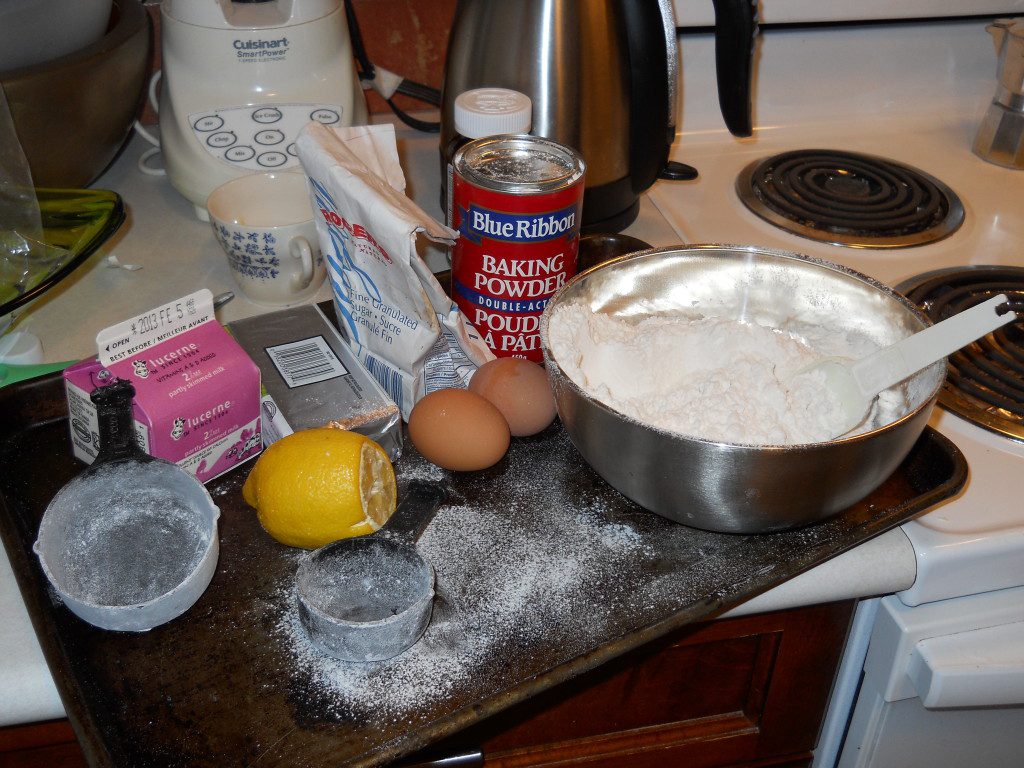 Preheat oven to 180 C or 350 F.
Sift the flour, rice flour, baking powder, baking soda and salt into a bowl, mix well, and set aside. In a large mixing bowl cream together butter and sugar until fluffy, using an electric beater. In a third bowl beat together eggs, milk and vanilla if you are using it. It helps if the eggs are room temperature so keep them outside the fridge for an hour or so before you start.
Next add the egg mixture to the butter and beat it in. Then add the lemon juice and zest and mix.
Add the flour mixture in gradually and mix until all the flour is incorporated. The batter will be pale yellow. Mine was thicker than anticipated (a problem I think might be solved by using a kitchen scale to measure the flours). You can trim the parchment paper so that there is just one inch of it above the batter line, or trim it after baking, like I did.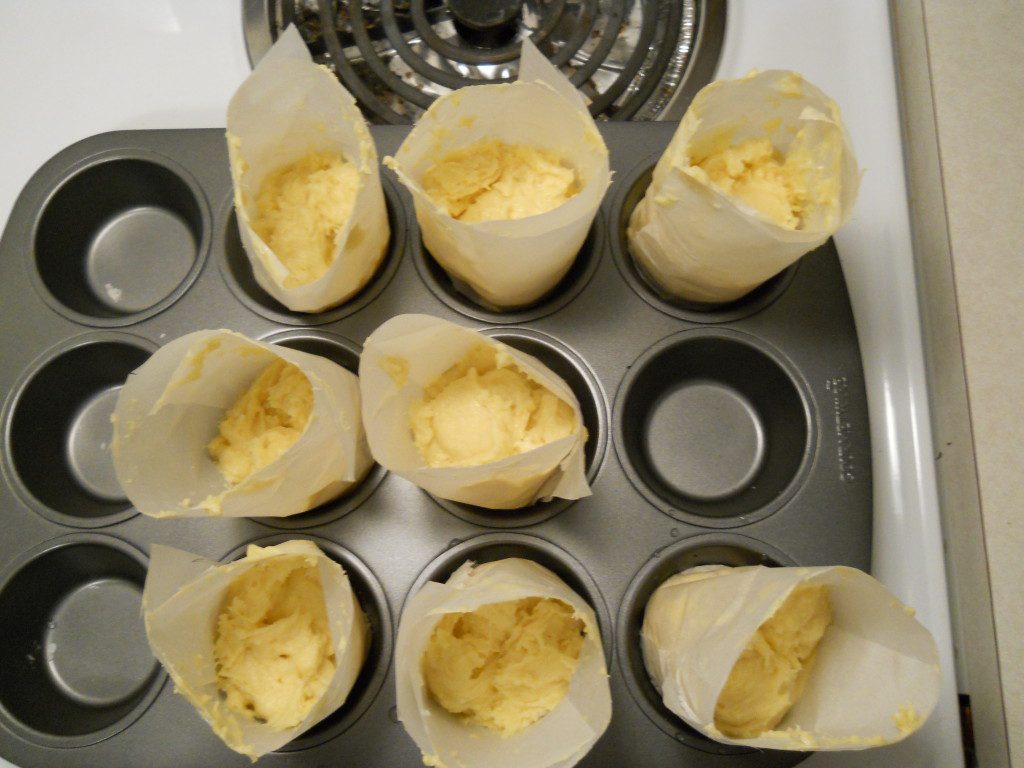 The recipe said to bake for 20-25 minutes, but my cakes took longer before the toothpick came out clean — about 40 minutes.
When they were done I took the tray out of the oven and sprinkled icing sugar on top. They still looked pale yellow so I broiled them at 500 F for two minutes to give the cakes their emblematic crust. It worked perfectly.
I distributed them among friends and the consensus was that they were crumbly, lemony and very tasty. They smelled so good too. I don't think I would go through the trouble of making my own moulds again, but I will definitely make the cakes again. If you try the recipe out, do share how it worked for you. Enjoy!