This is the second post in a series of posts by Brie Mason on her mini vacation to Phoenix with her two kids. Read her first post on Overcoming Fears Road Tripping to Phoenix Arizona by clicking on this link.
I felt right at home exploring in Phoenix, yet it was different enough for me to feel like it was a true vacation getaway.  With the kids, of course, and I'll admit, myself too, the first thing to explore is always the hotel! We routinely drop our luggage and run around the room, bouncing on the beds, scoping out the bathroom, checking out our view, the TV, and any other fun features that might be there.  Next, the kids have to locate the ice machine and fill the bucket, even if we don't have anything to put in it!  On this particular trip, we stayed at the Marriott Canyon Villas in Desert Ridge.  It's an incredible place and I fear the kids may have been spoiled for any of our future trips!
This Marriott is really like a self-contained little resort.  There are several pool areas, with one being a splash pad for young ones, another a quiet pool for adults and a main pool area that includes a waterfall, volleyball net, basketball hoop, and at least two hot tubs! We also had free access to the JW Marriott Desert Ridge, which was adjacent to us, and boasted a long lazy river.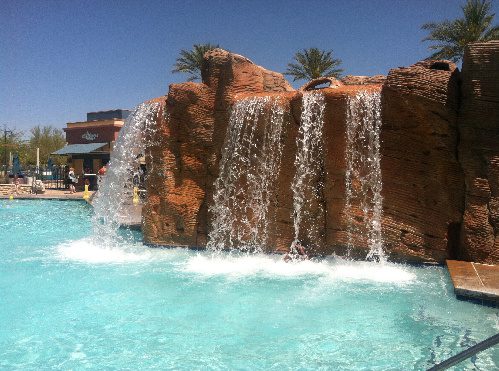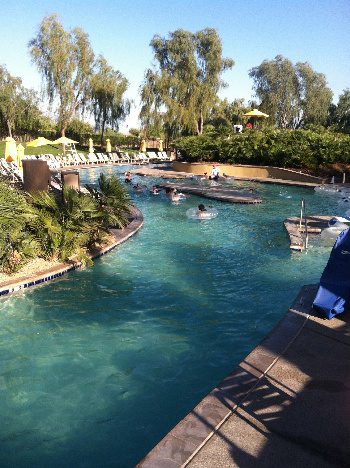 To add to the resort element, there were also activities going on all day.  There were the typical ping pong tournaments, and water aerobics classes, but it was some of the other listed events that had me intrigued.  Imagine racing on giant blow-up alligators, for example, or joining in a real cowboy sing-a-long!  The one that interested my teen son the most was making survival bracelets.  He was really impressed with the idea that he could make something that he's been seeing in the stores.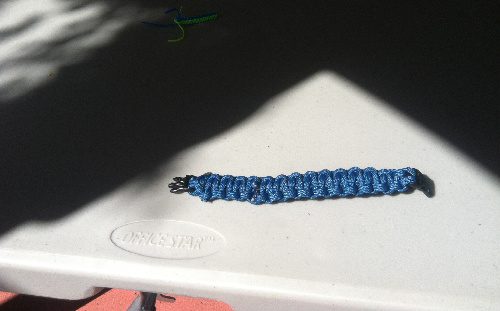 Since our return home, every time I look at the computer screen, it's on images of paracord for sale.  I think it left a lasting impression on him! From what I hear, all the kids at school are asking him to make them one.  At least we know his class will be prepared if they ever end up stranded needing emergency rope that's all compacted on their wrists!
Although we could have spent all our hours at the hotel, Phoenix with it's beautiful desert landscape was calling! Stay tuned to more of our Phoenix adventure, as we strayed out of our hotel oasis to explore!