This is Part II of my 2-Part Series on Roamancing New Orleans.  Click here to read Part I: Roamancing the New Orleans French Quarter.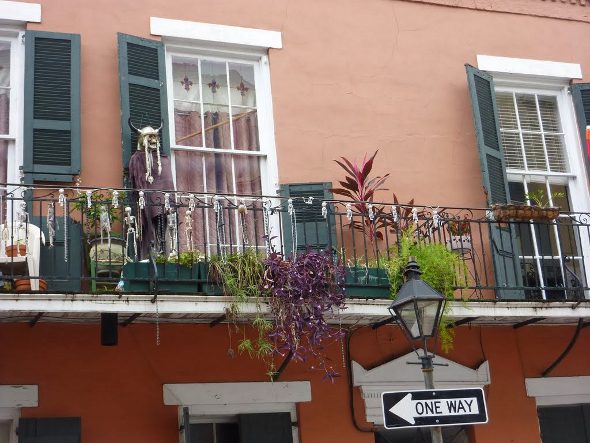 I could have wandered around the French Quarter for days, but I decided to widen my vistas by taking the new hop on hop off red bus. This brought me to Magazine Street, blocks and blocks of boutiques and cafes. It's a few miles from the French Quarter, so it draws fewer tourists than locals.
The guide was sharp and knowledgeable and droll. "Before l984 we were a tasteful, cocktail sipping culture," he said, adding that the Carousel Bar at the Hotel Monteleone is still that sort of place.  "With the 1984 World Fair we became a drink-it-on-the-street culture". (In New Orleans, you can take your drinks out on the street as long as they are in plastic cups).  "Before l984," he continued "Cajun cuisine was called Creole. Because we add spice, doesn't change that. The Cajun craze began with the World Fair and the film The Big Easy."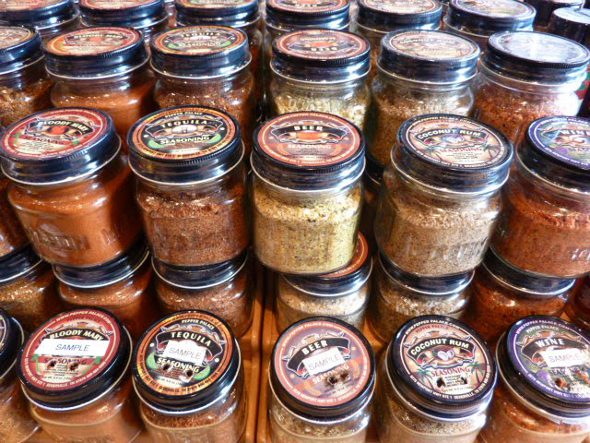 Creole, in fact, refers to the first generation of settlers in Louisiana, most of whose language was French, but also Spanish, Italian and African. With the sale of the country by France to the United States in l803, the Creole identity was something to cling to.
But then in New Orleans, it's hard to separate fact from myth. Cajun, which comes from the Acadians of Canada who found refuge in Louisiana, might not be native to New Orleans (they settled elsewhere in the state). Still, reminders of (part French Canadian) Emerill Lagasse's encouragement to "kick it up a notch" are everywhere – there are whole stores devoted to hot sauce.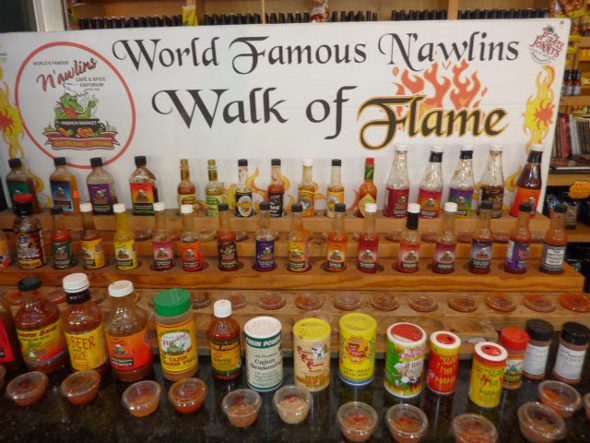 As the red bus puttered through downtown, I got a good view of the columned houses in the Garden District. It seemed that attractive homes either had columns or wrought iron, like those found in the French Quarter. Another hop off was the World War II Museum, a multi-floor, multli-media extravaganza. Aside from the displays, I noticed something else: I have never seen so many men in a museum before.
It was fascinating, and put things in perspective.  How could my little soupcon of anxiety compare with, say, the Allied landing at Normandy. Then, I checked my email and got the confirmation: the guy wasn't coming.
With exquisite timing, this was the night my two visiting friends would join me for dinner at the Commander's Palace, an historic restaurant in the Garden District.  It was our gala dinner, and we arrived in dresses and heels. The large restaurant has a witty opulence, with chandeliers of wood and crystal and grey and white wallpaper. The week before, the restaurant was the site of a Food Network show where chefs tried to recreate signature dishes of Tory McPhail, the current chef, as well as alumnae Emeril Lagasse and Paul Prudhomme.
I ordered a cocktail called French 75, with Tanqueray gin, Elderflower infused with basil and sparkling wine. Let the fun begin.
We tried some of the dishes made in the contest, feasting on Wild Louisiana white shrimp, tasso ham, pickled okra, 5 pepper jelly and Crystal hot sauce buerre blanc. Then, Chef Prudhomme's Black Skillet Seared Fish: Autumn asparagus, melted leeks, soy beans, roasted corn, fennel, with habanero chili butter. We three were into it, the fresh and complex tastes, the magical  atmosphere, the flawless service.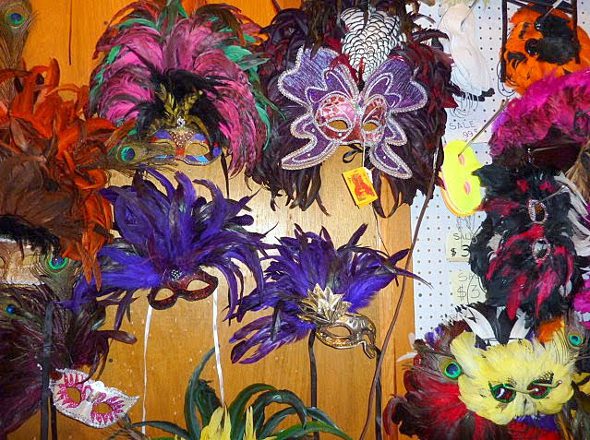 Afterwards we went to Frenchmen Street, known as the Bourbon Street for locals. Sure enough, we walked by one bar after another, with music spilling out, but, the crowds weren't drunken tourists and most places didn't even charge a cover.  We ended up at The Spotted Cat, which had a Jazz and Klezmer band called Panorama. I have to say it was thrilling.  That evening, I found my New Orleans joy.
~ Jacqueline
With thanks to  New Orleans' City Visitor App, GO NOLA, which can be downloaded for free from the App Store & Google Play. It's a guidebook, navigator, restaurant guide and event calendar, particularly useful for listing the dozens of festivals in New Orleans every year.