It's not just Carnival and Dixieland Jazz, although there are reminders of both everywhere you turn. In New Orleans there are bands on the street, in the park, and in so many clubs. Bars seem to be everywhere. Mardi Gras is perhaps the most important time of the year, and there are boutiques selling nothing but masks. But a kind of masquerade or pose is everywhere, and it's charming, rather than phony.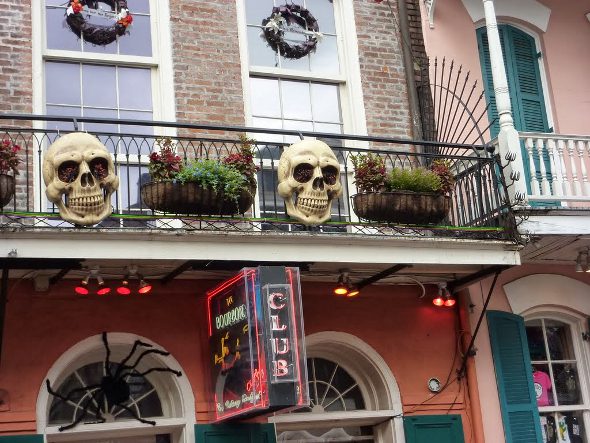 The concierge at my boutique hotel in the French Quarter, Maison Dupuy, looked like a 1940's glamour girl, with a retro shoulder-length blond pageboy and red lipstick.  She was seated at a small, elegant table, and she took her time, listening before giving information.
New Orleans is like nowhere else in North America, in its architecture, its food, its partying and its melancholy. I had my own gumbo of feelings. It was heady to be in New Orleans, and I knew some women friends would be visiting there. But there was something else; a guy who lived a few hours away by car, who might show up during my visit.  We had met years ago, and are sometimes in touch by email. Besides the pleasure of meeting again, he knew the place from long years of living there and hanging out. I wasn't going to be heartbroken if he didn't show, just disappointed, "a little brought down in London", as the old song went. Funny thing, I didn't want to know in advance. In New Orleans, I wanted everything to be spontaneous.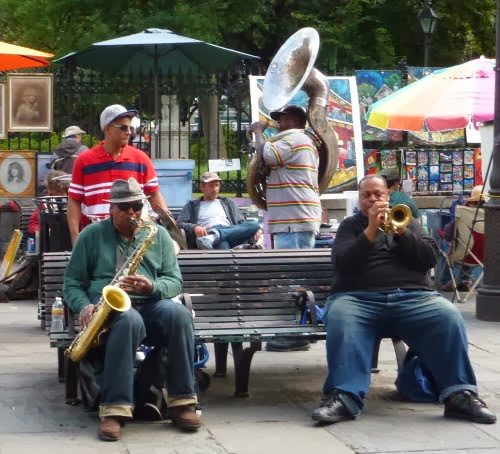 New Orleans is a place to encounter, not just observe. Strolling past the wrought iron gates and hidden courtyards of the French Quarter, eating the local shrimp, oysters, crawfish,in a gumbo-like soup or an Etouffee, which is a kind of rice Paella, listening to the horns and clarinet bands, you get swept along by pleasures. Then you think of the underside – the underclass, the houses and lives swept away by hurricanes and floods.
Then there are the dead, which are mostly buried above the squishy ground. A cemetery is outside of one of the most elegant restaurants in New Orleans, the Commander's Palace.  A cemetery is the meeting place for tours of stately homes in the Garden District. Indeed, a certain kind of decay has its appeal. The wrought iron, the faded wooden shutters, the over-lush vegetation.  If any place is the attractive opposite of icy minimalism, this is it.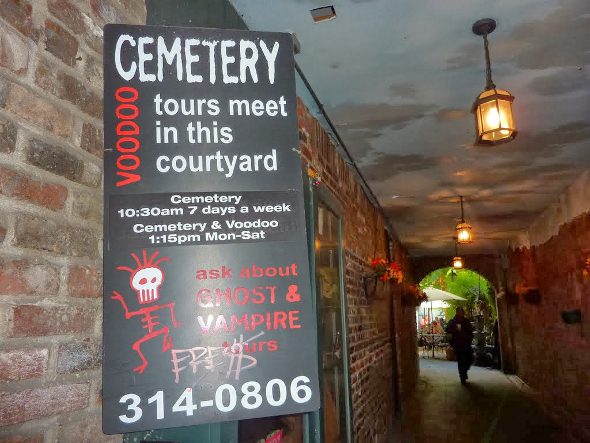 I visited the Voodoo Spiritual Temple storefront/shrine of Priestess Miriam. Voodoo objects – beads, figurines, Christmas lights were scattered around the storefront, which led to a back courtyard. There was another couple there from New Jersey, and they dominated the halting conversation. Miriam did not offer to give me a reading, and I didn't ask.  What did I expect for myself – a voodoo prediction of whether the guy would show up? What I came away with was this: in New Orleans, what might seem bizarre elsewhere fits comfortably into the realm assumed to be normal.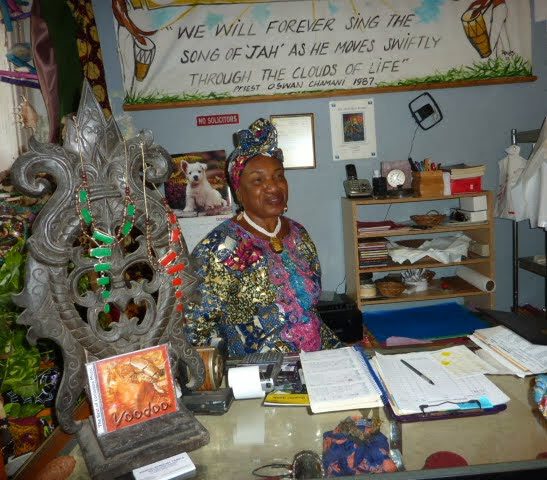 That includes natural disasters.  Yet the locals get sick of visitors talking about Hurricane Katrina. And if you hang out in the French Quarter, you can't see any damage. But then people start talking …
Even someone with a good job with the local government was couch surfing, I was told, almost homeless, sleeping in a factory where a friend did the books, washing up in the sink, putting on business clothes and driving to the office.  I listened avidly to her story over café au lait and beignets at a charming French Quarter café called, Café Beignet. Biting into the pillow-light square of fried dough (don't call it a donut), I dusted off the icing sugar while she told me that people like Brad Pitt in these parts. His Make it Right Foundation continues to help rebuild homes. Hers has been finished for several years, but the trauma is hard for people to forget. "This whole area was flooded", said my cab driver as we drove miles and miles from the airport to the city.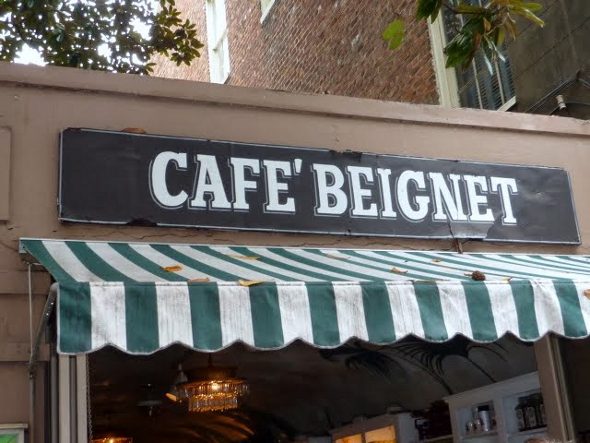 The place to deal with Hurricanes, if you are unable to go out to certain parts of the 9th ward is the Louisiana State Museum, on the must visit Jackson Square, on the edge of the French Quarter. The exhibit on the lower floor is devoted to photos and videos of Katrina and other hurricanes and their origins. A video loop of waves crashing through houses, lifting up cars, is mesmerizing. So too are the interviews with survivors and the people who rescued humans and animals.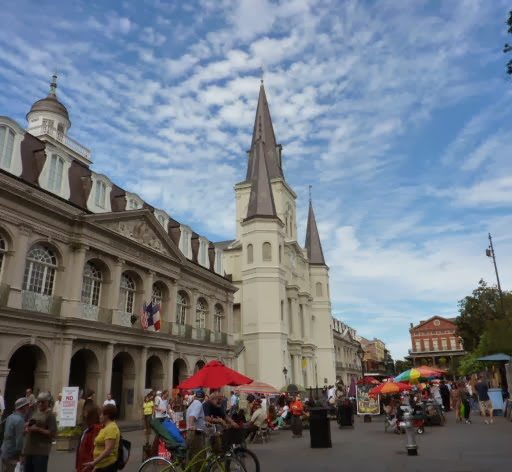 On the second floor is a display of the manic rituals of Mardi Gras, a whole floor with costumes, floats, and details about Kings and and Queens. It's all taken very seriously, while at the same time it's a huge put on.
Outside, on Jackson Square, artists do their thing, and have to qualify to get licenses in order to sell their wares there. Across the square is the ultra-famous Café du Monde. Forget it – there are lines around the block and the beignets, the famous square donuts with icing sugar, are better at Café Beignet.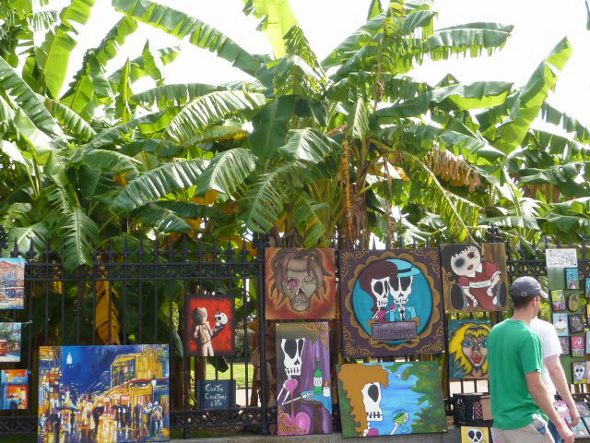 This area has other attractions. One, Central Grocery, is said to be the home of the Muffuletta, a cold cuts and cheese sandwich made tangy with chopped olive salad. The French Market has stalls with good fast food (oysters at $ per) and crawfish pie. It's hard to get away from good food in New Orleans, but there are other pleasures in life.  Shopping, for instance. A delightful boutique called Muse is on St. Peter Street, which borders Jackson Square park. The store carries the fanciful Barcelona line called Desigual, which just opened its first Canadian boutique in Montreal (of course) in October.  On the resplendent Rue Royale is Trashy Diva, a moderately-priced boutique where all the clothes are designed in-house.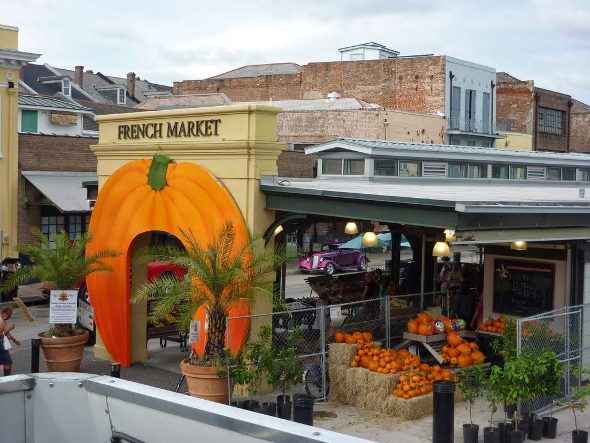 I could have continued exploring the French Quarter for days, but there was more of New Orleans that was calling, and sadly my time here was limited.  Read on tomorrow, as I wander beyond the French Quarter.
~ Jacqueline
With thanks to  New Orleans' City Visitor App, GO NOLA, which can be downloaded for free from the App Store & Google Play. It's a guidebook, navigator, restaurant guide and event calendar, particularly useful for listing the dozens of festivals in New Orleans every year.