Traveling creates lasting memories, where even a simple photograph can take us back in time to the sights, smells and emotions we experienced.  For all the busy times of the year, or the financially strapped times, when we are unable to travel; having those memories can bring a lot of happiness to our day!  For this reason, we try to have elements that evoke the vacation spirit all throughout our house … inside and out! For the green thumbs out there, we have discovered some lovely ways to implement this idea in a garden design based on your travels.
There are some lovely ways you can evoke the idea of travel, or simply display souvenirs in your garden.  One thing to be aware of though, is that you really can't bring actual plants home with you from different countries. The main reason for this is that some items can harbor plant pests and foreign animal diseases.  Consult your country's regulations on importing agricultural items. Here are the regulations for the United States and Canada.  Even if you are just trying to bring over seeds you must declare them. You also have to think about the climate where you live.  You might love the palm trees of California, but they might not thrive where you live.
Consider placing decorative items in your garden that you brought back as souvenirs.  Hanging plaques, or weather proof artwork on an outside wall, or from tree branches would be lovely.  Pots and vases add a nice touch as well.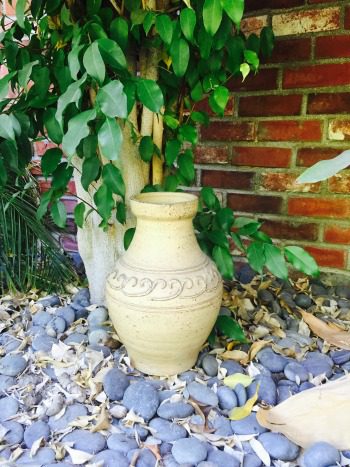 So many of us keep the shells we gather off the beach in pretty baskets in our bathrooms.  Give them a better life in your garden and let them see the light of day!  Besides scattering them amongst your plants, consider using them as a border around a little tiled patio space.  One friend of ours actually broke her shells into pieces and created a beautiful mosaic top for a side table! Imagine sitting beside that in a fancy garden chair taking all of nature in.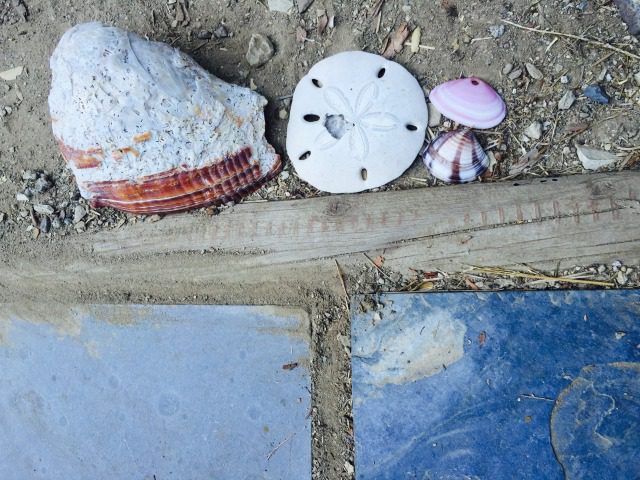 A great little hobby project for a weekend or two could be to create a rustic looking sign post with all of the destinations you have been to.  Perhaps the signs could actually point to areas in your garden where artifacts from that location can be found. Either way, we think it sets a great tone!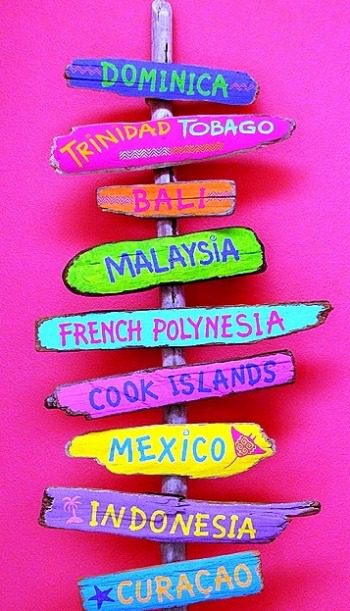 You may not be able to sit by the ocean in your garden, but a bubbling water feature has similar relaxing effects! Of course, we won't tell anyone if you want to hide an ocean sound machine in your bushes! Basically, if you decide what you need to get out of your garden space, there will be a way to achieve it. We've even considered painting a bird house to look like one of our favorite resorts!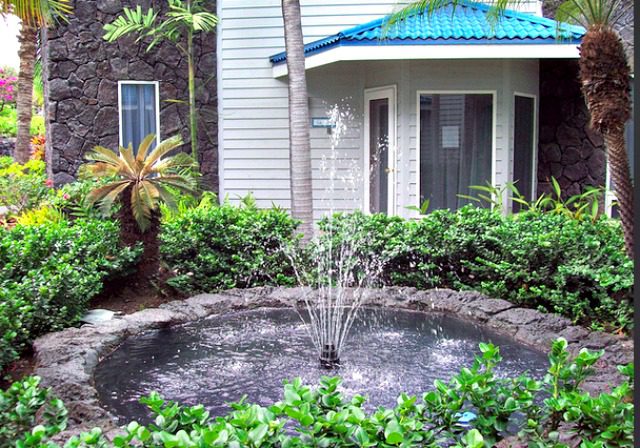 A travel themed garden will continuously change and evolve over time as you gain new experiences.  Now is the perfect time of year to start planning and creating so you have a wonderful space to enjoy next spring.  We have been having a lot of fun with a newly launched garden design tool created for the iPad. Garden Sketch allows you to play around with different layouts before digging up any dirt yourself.  They are holding a contest this week for the best looking themed garden, so why not use that as inspiration to get started!  We recommend reading through their tutorial first so you can realize it's full potential.
We'd love to see how you incorporate travel into your garden, so please share your ideas with us and others using #TravelGarden.