As a teenager, it was a science fair project on frogs that landed me my first job in a research lab at the Royal Botanical Gardens (RBG) in Burlington, Ontario – which was an awfully cool summer job and pivotable moment in my life.  So when I heard there was a frog exhibit on at the RBG this winter (until April 12th, 2015), I had to go!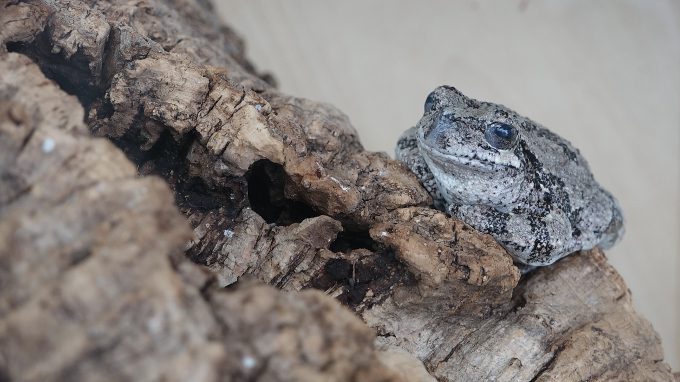 On my first visit, I took my nieces and nephew, which was fun to see their reactions …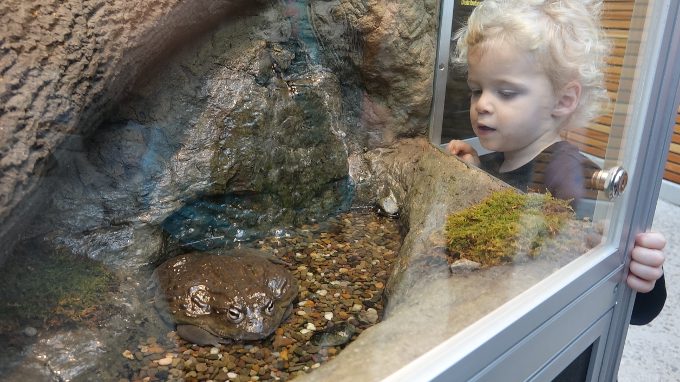 … enjoy the various frog inspired games and crafts …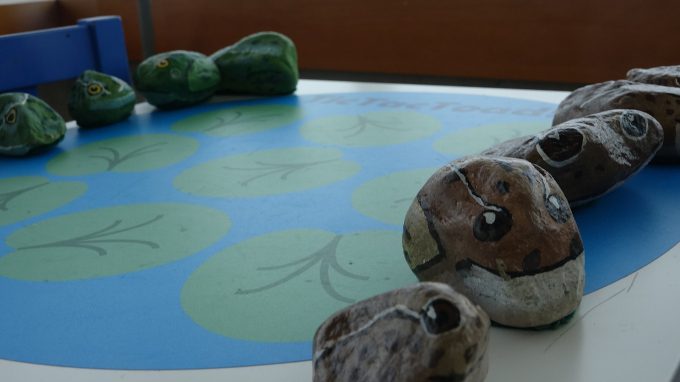 … and take in the puppet shows!
But I am still a huge science geek and I wanted the time to read the interpretive signage, which is simply not something you get on a Saturday morning with 3 toddlers in tow. So I went back during the day on a weekday with my Mom, and got to leisurely stroll through the exhibit, reading the signs, learning new things about amphibians …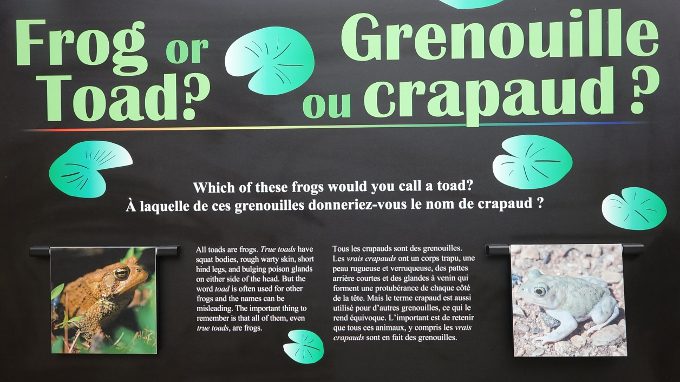 … taking pictures …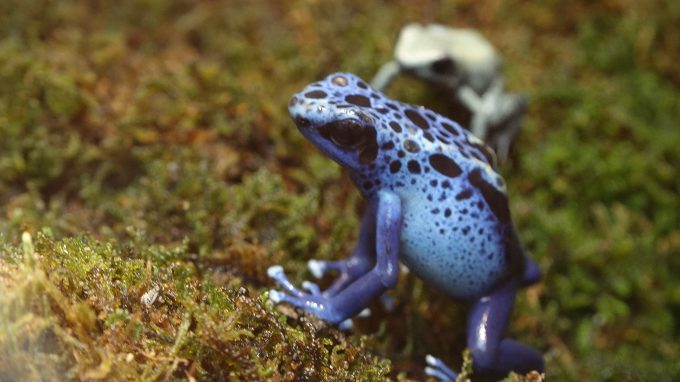 … and standing in front of the exhibit windows watching the frogs for as long as I liked without feeling guilty over the long line of people awaiting their turn.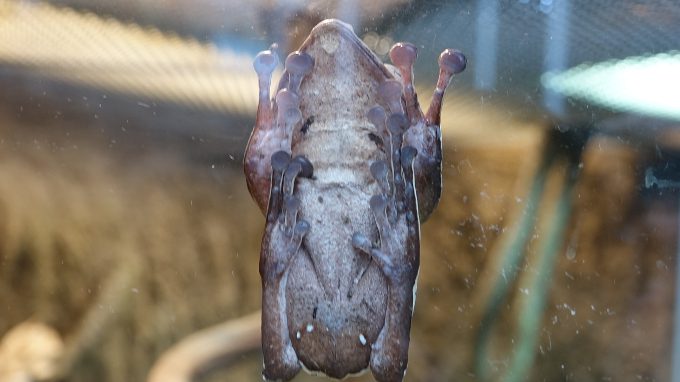 Frogs are such cool creatures!  Did you know that frogs are essentially 'hopping drugstores', their skin covered in a cocktail of protective toxins?!? Some of these chemicals are almost identical to those that regulate our muscles and nerves.
Or that some frogs are able to produce their own antifreeze to survive winter by producing excess sugars and starches to prevent damage to sensitive tissues, while the remaining water in their body turns to ice?!? (This was of particular interest to me, as that science project on frogs, had had to do with hibernation.)
And to top it all, we even got an x-rated show!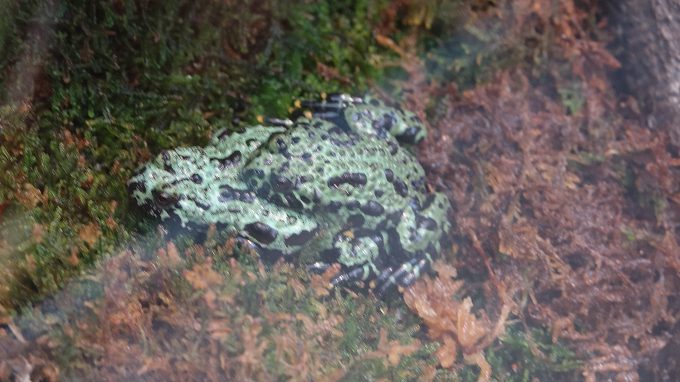 With so many things that we can learn from frogs and other amphibians, it is concerning that over the past 50 years there have been such large declines in frog and other amphibian populations, due to habitat destruction, introduced species (including the bullfrog itself, into habitats that it doesn't belong), chemical pollution, climate change, over-collecting, and epidemic disease.  Exhibits such as Frogs: A Chorus of Colour at places like the Royal Botanical Gardens are important to teach people why they should care and be cognoscente of protecting the habitats of these creatures.