Being part Belgium, means that my nieces celebrate Saint Nicholas Day, as a prelude to Christmas on December 6th, and I must admit, I am rather fond of the foresight of Sinterklaas, as he surprised my eldest niece with a cooking torch this year! As the appointed judge of my nieces tasty concoctions, I am thinking this was just as much a present for me, that will keep on giving throughout the year!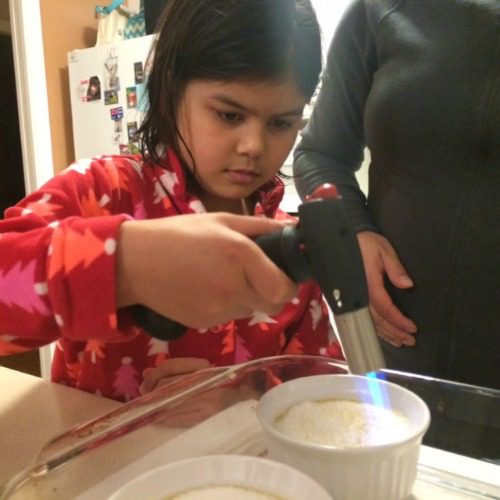 In celebration of the Holidays, before we headed our separate ways, we all enjoyed a first, impromptu lesson with the cooking torch in the masterful art of Crème Brûlée Torching.
Now we just need to perfect the crème brûlée recipe itself, as the one we used, while tasty, was a little on the rich side for all of us.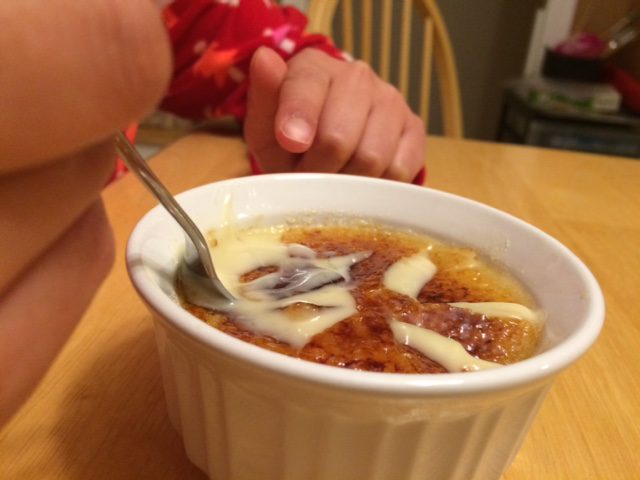 Typically in beginning to experiment in the creation of my own recipes for such tasty concoctions, I start by visiting a trusted and simple (simply delicious) cookbook, like the Joy of Cooking or Canadian Living, and then I modify from there.
In that bent, here are a couple of classic crème brûlée recipes to try:
As personally, I'd prefer a less rich, lighter recipe, here is a variation on crème brûlée that does not use creme: Mango Crème Brûlée.
Happy concocting!
If you have a favourite crème brûlée recipe, we'd love to hear about it.  Drop us a comment below.