A meet up of families had several of us lined up for an afternoon of canoeing in Southern Ontario. The clouds in the sky looked pretty ominous, but we were determined to get our adventure in. Since the clouds were darkest down the left of the lake, we opted to canoe to the right. We noticed a bridge that we would have to navigate under but thought that made the element of adventure more complete. Little did we know!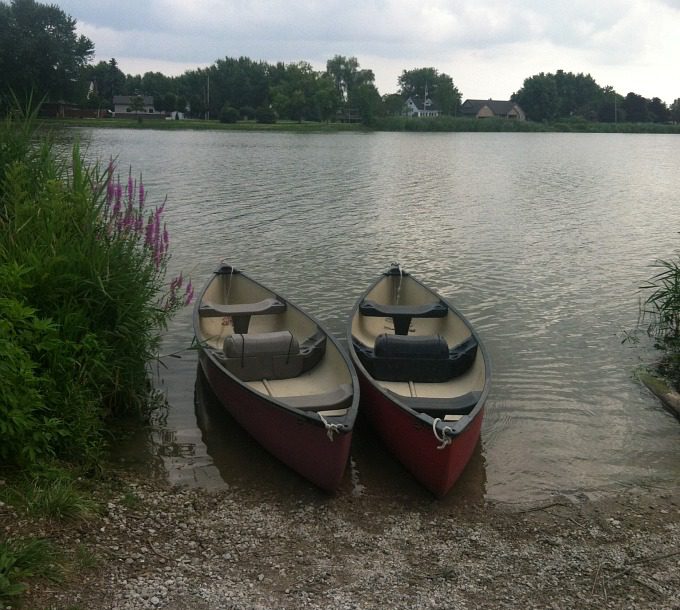 It took a while for each canoe to develop an effective rhythm, which I think is the case for everyone and is half the fun when it comes to yelling and splashing each other! Once we got to the bridge we realized we didn't have to duck down as much as we thought to get under it. The terror though, became very clear as we were passing through. Thousands of huge bone chilling spiders were looming above us in their webs! All you could hear were the screams of, "Don't look up!", "Paddle faster!", "Keep your paddles down, you're going to knock them right onto us!" The spiders were twitching as if pondering a mass attack. You can't unsee something like that! As we emerged through the other side of the bridge the frantic panic to check each other for creepy crawlies began.
Once the relief set in there came the hilarious laughter and teasing of each other. That is until…. we realized the only way back to the dock was to return under the bridge again!