"I am looking for someone to share in an adventure that I am arranging, and it's very difficult to find anyone."

I should think so — in these parts! We are plain quiet folk and have no use for adventures. Nasty disturbing uncomfortable things! Make you late for dinner!"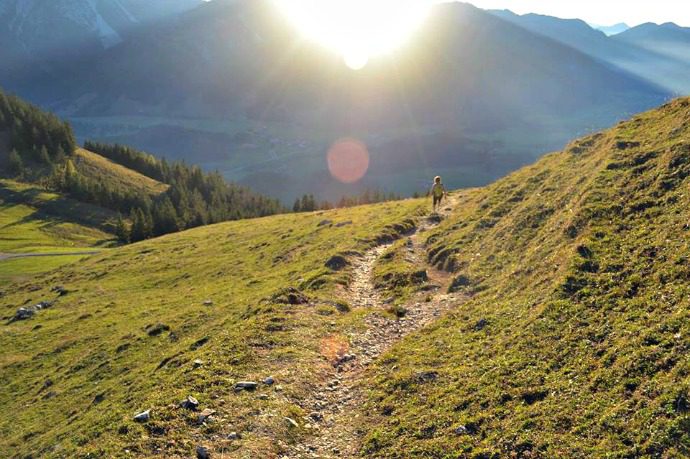 I have always considered myself a hobbit. I'm small in stature, have creepy feet (thank you Dad for always pointing that out), and have a great respect for breakfast, second breakfast, elevenses, luncheon, afternoon tea, dinner, and supper – to which I would never be late. But hobbits, bless their souls, prefer a quiet and peaceful life.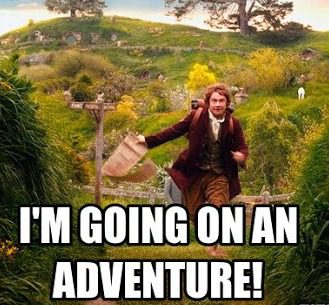 Now there's nothing wrong with that, but I hope to be more of an adventuring Bilbo Baggins type (Frodo was annoying, we all know it) of a hobbit myself. After reading an incredible article by Katie Arnold on how to raise brave girls, I began to question my adventuring.
In her article, Arnold talks about how starting at a young age, girls are more heavily cautioned than boys – that girls became so focused on perfection, that things became all or nothing. That bravery was considered the purview of boys and men (not female hobbits), and girls were taught it was cute to be scared (another great article).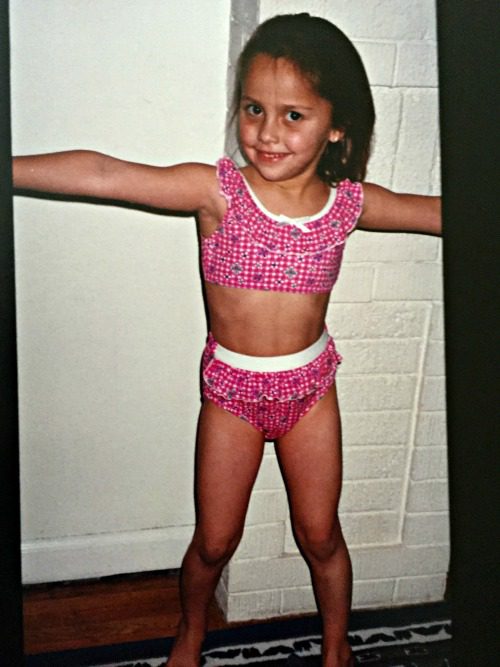 As a child, I used to pose, biceps flexed and say "I could be a boy!".  I once peed standing up just to prove I could (yeah, it's a weird visual). Looking back, I realize it was a bit sad that to my 8 year old brain, being strong, capable, fearless, brave – meant being a boy. I hoped (in vain) that my rebellious child heart meant Arnold's article didn't apply to me.
But as I read on I began relating more and more. In her article, Arnold shares how girls are driven and pressured to look pretty, be perfect, and be liked at all costs. I don't know when it happened to me, but it did. Who doesn't want to be pretty or well liked? But wanting that, craving that, changes the way you interact with the world. I never want to put people out so I'm always saying "no thank you". Even stupid things, like if someone offers me a glass of water- "oh no thanks, I'm fine". My reflexive reaction to everything somehow became no.
But I had always thought I was a confident person, so was my no-ing just a result of good manners? Or was it something else? Was I at risk of becoming a regular hobbit? How could I be cool hobbit like Bilbo?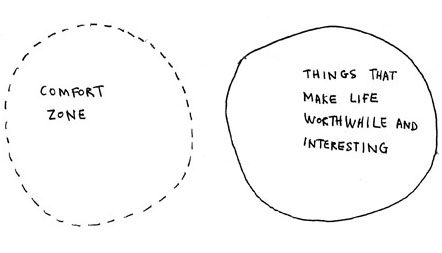 Taken from Carolina Paul's new book The Gutsy Girl: Escapades for Your Life of Epic Adventure, Arnold suggests doing acts of micro-bravery. I loved the term 'micro' because really, it's not every day you come across a three headed dog (eye roll Gryffindors).
So no more fighting dragons or going on long hikes with rings. Because it's not about the big stuff, it's about the micro stuff.
Here is a lil story about how saying yes to microbravery paid off.
---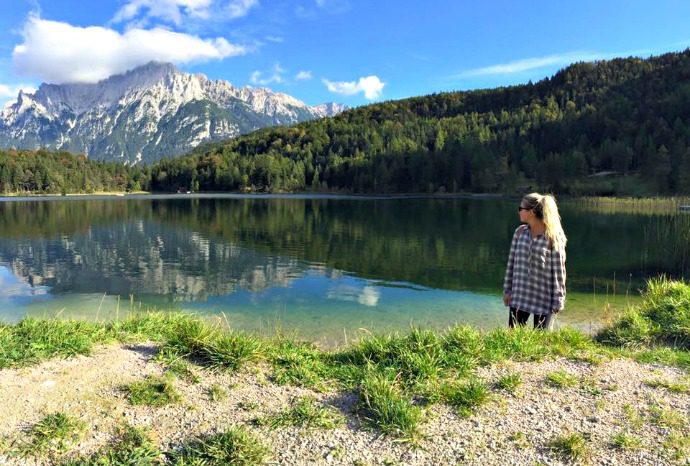 While living in Munich some friends and I decided to go on a hike in the German alps (I'm more like Frodo than I would like to admit). Nearing the end of our five hour hike we ran into an older German couple taking a break from their mountain bikes. They seemed nice and asked us if we would like to go on another hike with them, pointing to a nearby mountain. Excited by the notion, my friends agreed and we began following this couple.
First of all, no one seemed to find this strange except me. I mean, come on, we were in Germany for Christ's sake – HAD NO ONE READ HANSEL AND GRETEL!? Not wanting to alarm anyone, I kept my suspicious thoughts to myself. I was enjoying the scenery on our way into this potential death trap anyway. Jorg and Ingeborg (suspiciously German sounding names, I know) turned out to be absolutely lovely. They took us to these incredible suspension bridges and told us all about the history and stories surrounding them. At some point, we invaded Austria (no big deal).
Later Ingeborg offered for me to try her bike, to which I of course said 'no thank you'. But my friend Danny accepted Jorg's invitation to try his bike, and being the rebellious 8 year old I still am, I changed my answer. And thank goodness I did say yes, because this bike was freaking incredible. It probably cost more than my tuition, but man was it worth it. I didn't even know bike's could feel like that.
I effortlessly biked uphill, I repeat UP-FREAKING-HILL, bouncing over tree roots and gliding over dirt. Breathing in the clean foresty air of the mountains, we eventually came to a paved road. Naturally, I lightly applied the brakes so I didn't, you know, die. But then I saw stuuupid carefree Danny whizzing down the mountain. So hesitantly, I let go of my brakes. Flying down the mountain, smiling from ear to ear, I could hear nothing but wind. Thoughts of breaking my neck or my mangled body being found left my mind entirely.
All I could think was "wow, this is living".
---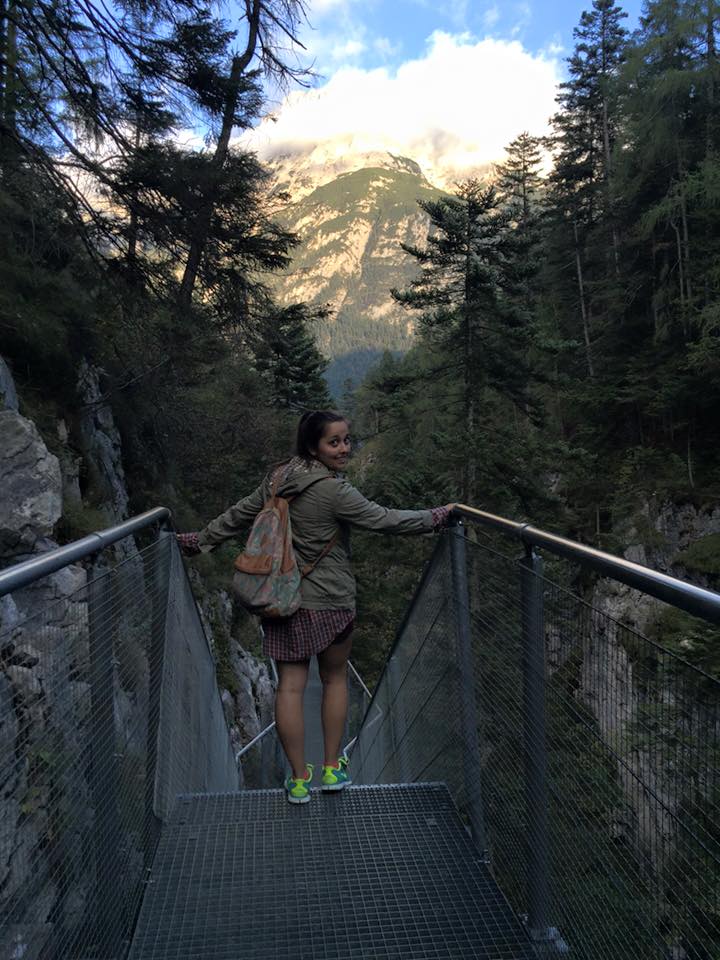 While on my adventures I now make a conscious effort to not be less of a 'girl', but to not be the girl society put in a box, set far aside from adventure. I now say yes to that offered glass of water (pretty gutsy of me, I know).
So to my dear reader, especially the ladies, it's okay to be polite or crave perfection. Just don't let that, or anything else, stop you from choosing to be brave – in whatever form that may take for you. Whether it be hobbit hikes or trying something new. Practice microbravery. Say yes. Be a Bilbo.
Be an adventurer.