When I arrived in Zürich, Switzerland after a speaking tour of Poland, including my TEDxWarsaw talk, I felt broken. I'd had a car accident the summer before and had no idea that I was much more injured from that than I was allowing myself to believe, but knew something was very wrong. I thought I was suffering from some form of extreme jet lag (not realizing that the symptoms I was experiencing were part and parcel of my injuries and my overdoing it without yet knowing how to manage the symptoms or even what I was dealing with). Walks of a few blocks caused shooting pain from my lower back down my legs, and to top it all off, I'd picked up the fluey cold that so many people I met in Poland had. I wanted to be my cheerful energetic self as I embarked on my Swiss adventure, but I was really struggling.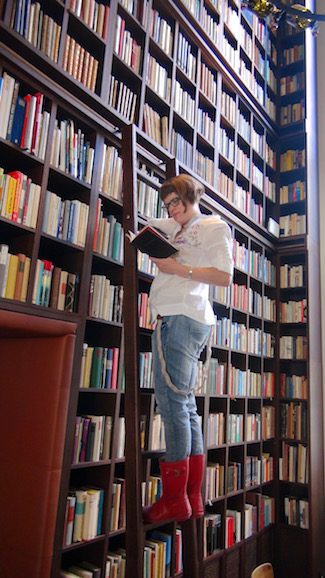 Thank goodness my first stop on my adventure was the B2 Boutique Hotel + Spa Zurich. I knew this was my kind of place, the instant I walked in the door and was met with the sight of the wine library, which was wall to wall to ceiling – BOOKS!!! Oh sweet heaven, I'd arrived HOME! I had to keep pinching myself to make sure I was awake, as not only was I surrounded by the glorious sight of books, but all of this was inside a gorgeously renovated brewery turned hotel and thermal bath spa! Really, what more could a book and beer loving Canadian gal dream of. Oh Hell, this was better than anything I could have dreamt up.
That's when I met Katrin Wolf, B2 Boutique Hotel + Spa Zürich's managing director at the time, and who will forever be known as an angel in my mind. Katrin took one look at me, and realized how quickly I was going downhill. As I sat in the wine room, trying to focus through the fog of my cold to finish some work in time for a deadline, Katrin brought me a handful of Ricola and a couple of the most delicious local Hey Life cold pressed juices, told me to drink up, and then instructed my friend Dirk, that after dinner he was to make sure that I spent a leisurely evening soaking in their thermal baths, followed by an early night. Already feeling a bit better from the juice and the tender loving care, Dirk and I heeded her advice. Something that we were both thankful that we did.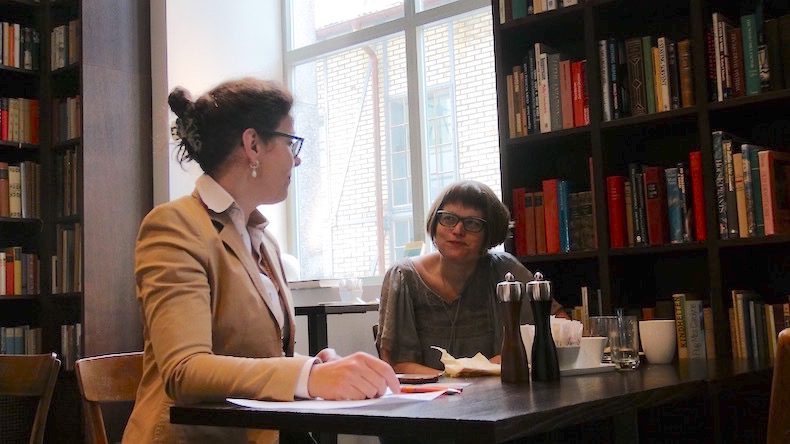 Thermalbad & Spa Zürich (Zürich Thermal Baths & Spa) was both an incredible space and incredibly relaxing. That first night, Dirk and I decided to experience the hundred-year-old barrel vaults under the B2 Boutique Hotel, where once the Hürlimann beer was stored in oak barrels and today huge wooden tubs await you, as you take a thermal bath. In particular I enjoyed a shallow pool in a darker room, in which you could hear music under the water. I believe this was called the meditation bath.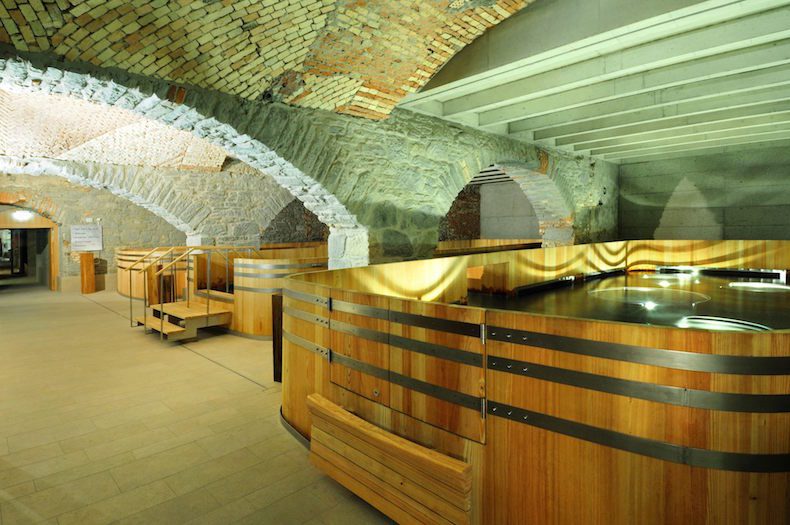 To end our night, we headed for the infinity pool on the roof of the brewhouse and B2 Boutique Hotel + Spa Zürich, where we were rewarded with a magnificent panoramic view of Zürich by night. The soothing thermal baths were working their magic on my body – relaxing and soothing me, and taking the edge of the pain. I'd just recommend that you don't sit on the massage jets, bubble seats, bubble loungers and whirlpools in a tankini, as I stretch mine out, making it somewhat obscenely see through. Luckily it was already on it's last legs, at that point (and I had another swimsuit for the rest of the trip).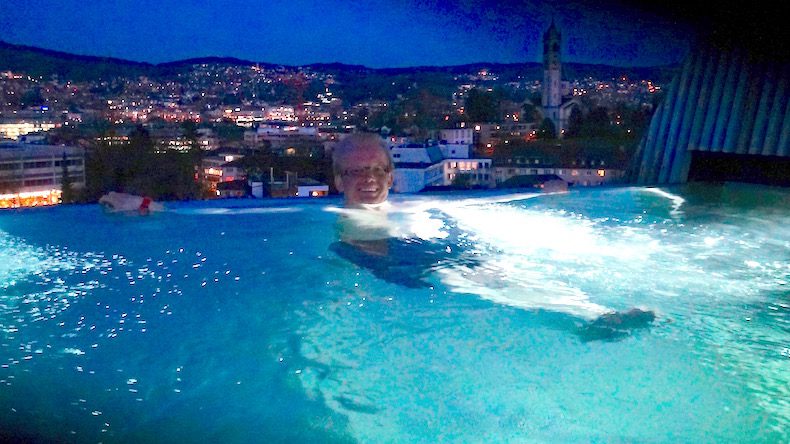 By the time, I hit the sheets of my indulgently comfortable bed that night, I felt like a new, restored person and so relaxed that I not only slept the best I had this whole trip, but the best I had since my accident.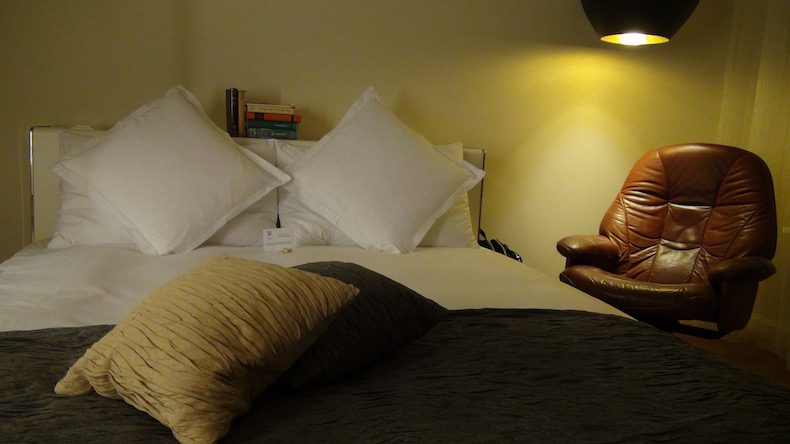 We repeated this ritual the following night, but this time indulging in solo relaxation. Me enjoying the Irish-Roman Spa Ritual and Dirk returning to the panoramic views of Zürich from the rooftop infinity pool.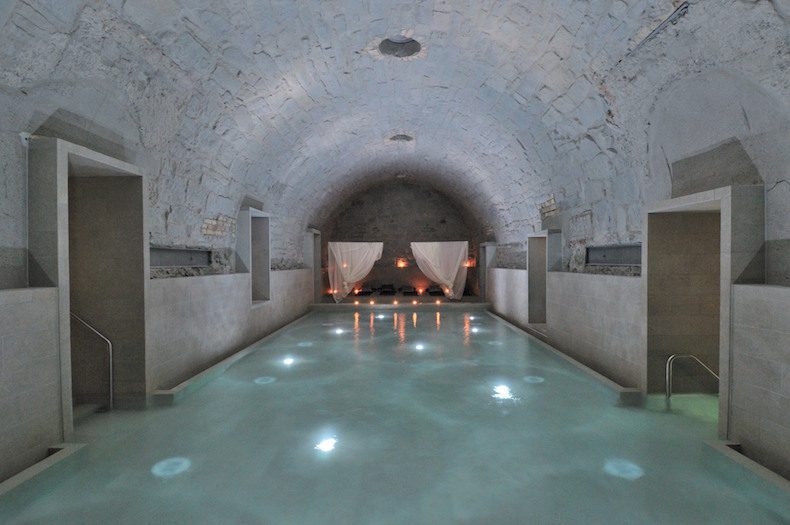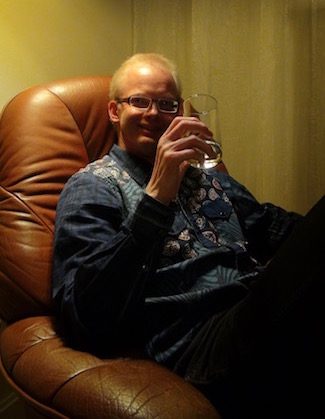 As we enjoyed a nightcap and recap of our respective evenings before calling it a night, I'd say our choices were perfect for each of us.
An enormous thank you to Katrin and B2 Boutique Hotel + Spa Zürich for all the healing love you gave me, along with all the extra Ricola on my pillow, making sure that I was restored and well enough to enjoy the rest of my Swiss adventure.
PS. In Full Disclosure: As always, the opinions and thoughts shared here are our own and honest ones. We are bought out by no one. In the spirit of disclosure, it should be noted that on this trip some of our travel expenses were covered by Switzerland Tourism, as a guest to the country.