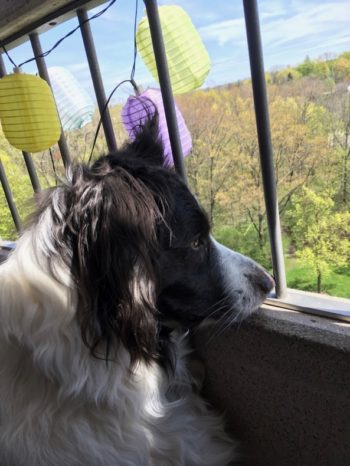 It's getting close to that time again — when the trilliums start springing out alongside the path in the woods near our apartment, when the nights (and days) can be awfully cold, and the siren call of camping (glamping, actually) begins to sound. It will soon be time for our Mom and Daughter glamping trip, for the love of spring.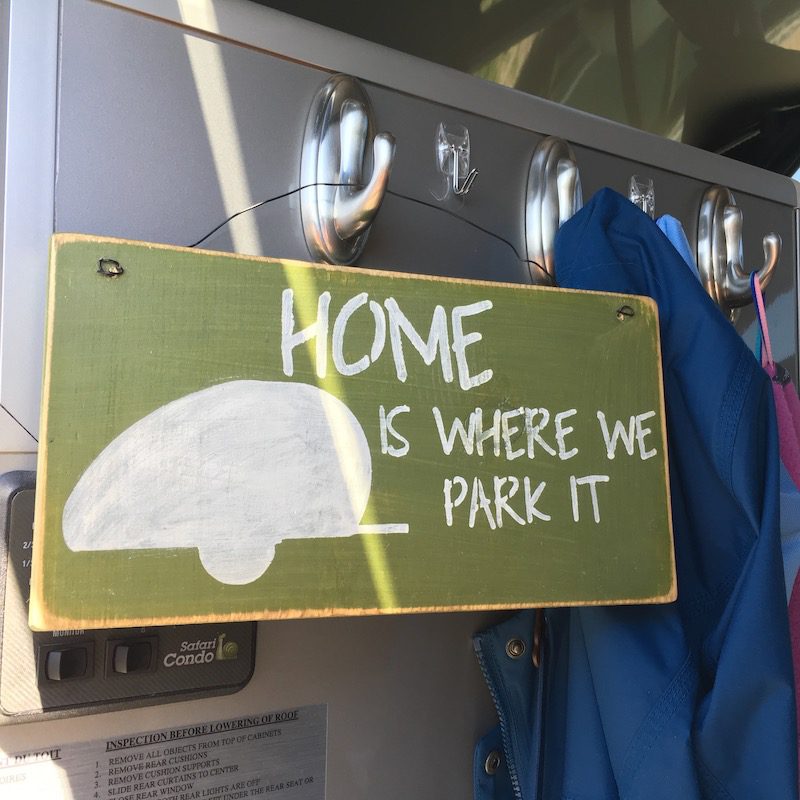 We've begun an annual tradition, my oldest daughter and I and her trusty furry border collie campion — of dropping off her younger sister at Camp Couchiching's spring camp, and setting off on a made for two (plus a furry four-legged friend) adventure of glamping near Orillia.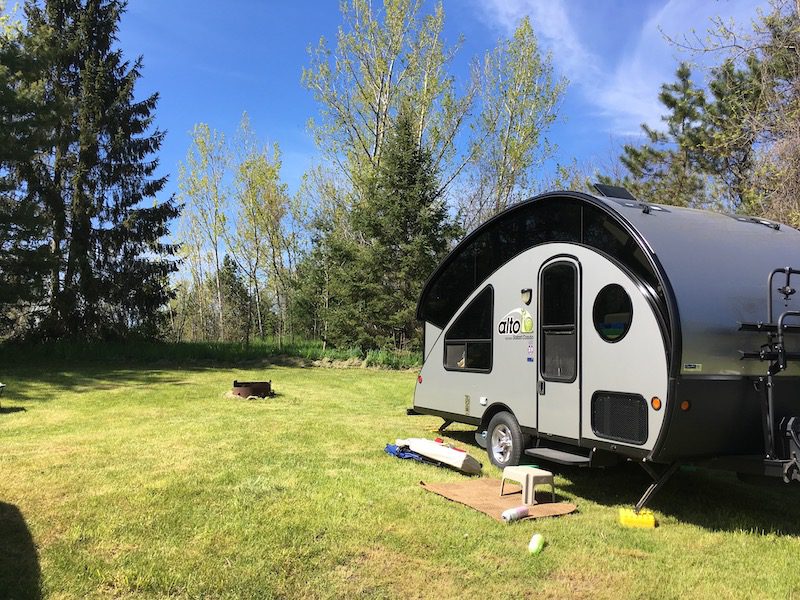 One of the best things about camping in early spring in Ontario, is the spreading riot of millions of shades of green of all the new growth of trees and plants and the intense blue of the sky. Love it after the long winter!!

And I See, Blue Sky …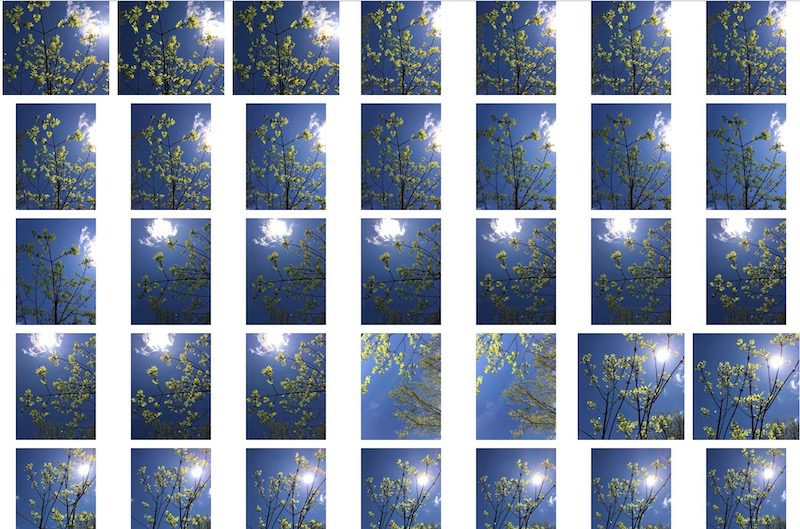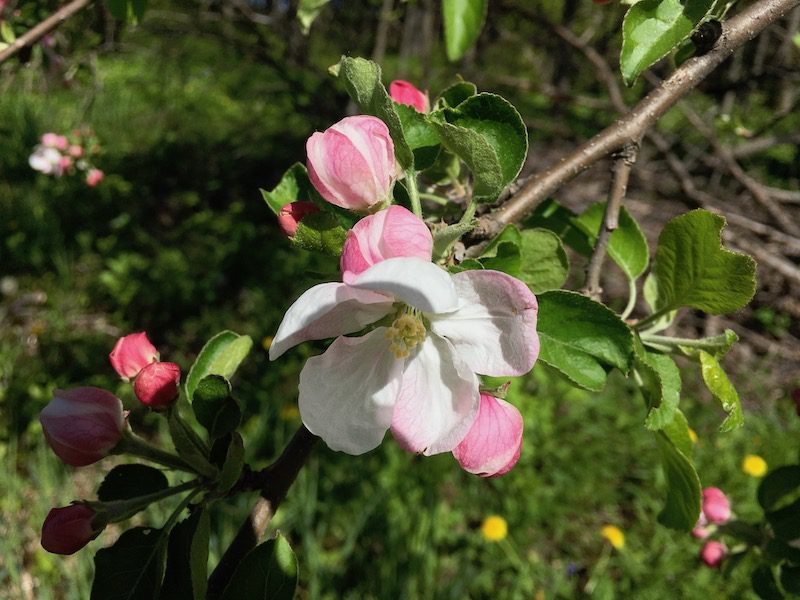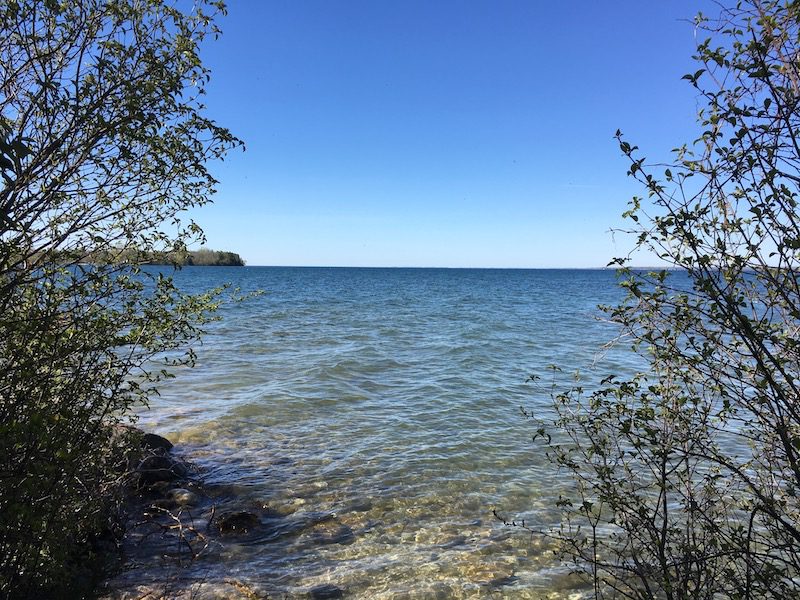 Water's Edge Trail
Where we camp, at McRae Point Provincial Park, the Water's Edge Trail runs along the shores of Lake Simcoe, down the length of the peninsula, through the hardwood swamp along a boardwalk, through dappled clearings full of spring flowers to perfect sunset views over the lake. In May, the birds are on their way back through Canada, and you are bound to spot colourful warblers on their way North, as well as the more common birds that summer here. If you're really lucky, you could see a Yellow-Throated Vireo or a Pileated Woodpecker!
Remember to hunt for shy springtime wildflowers hiding in the woods!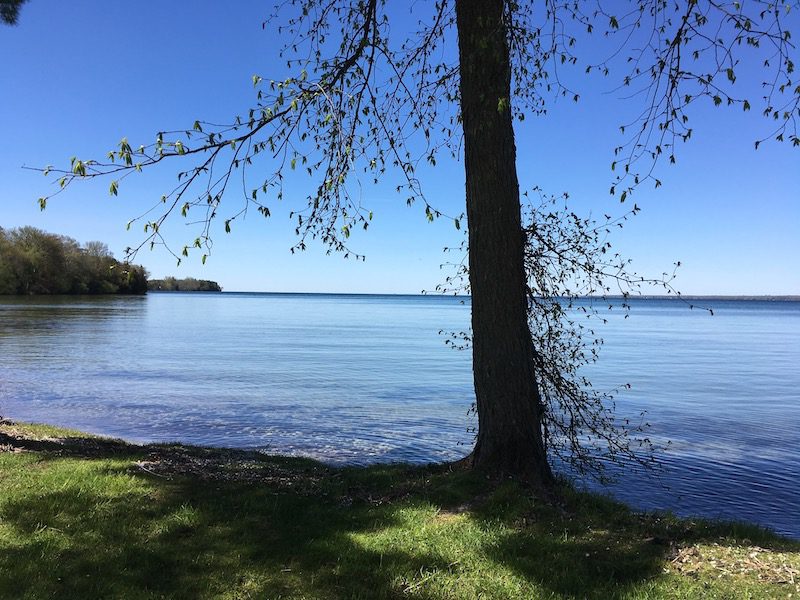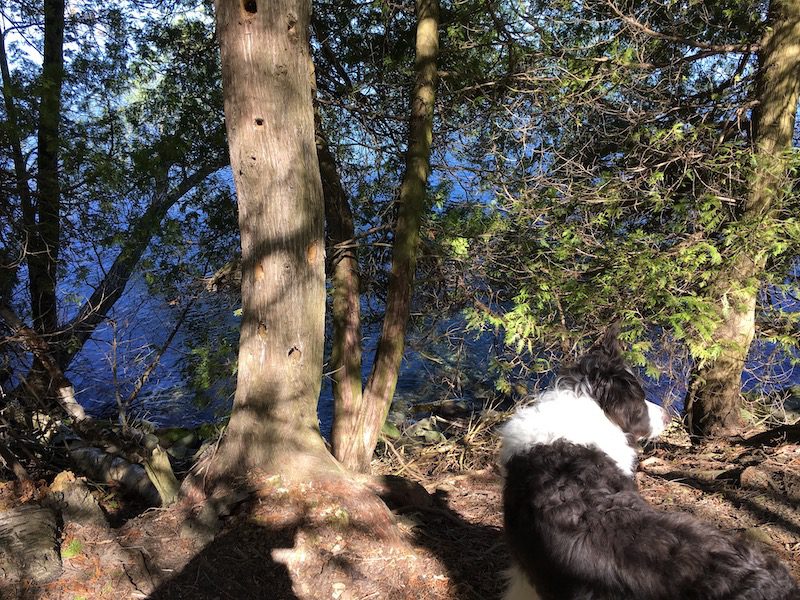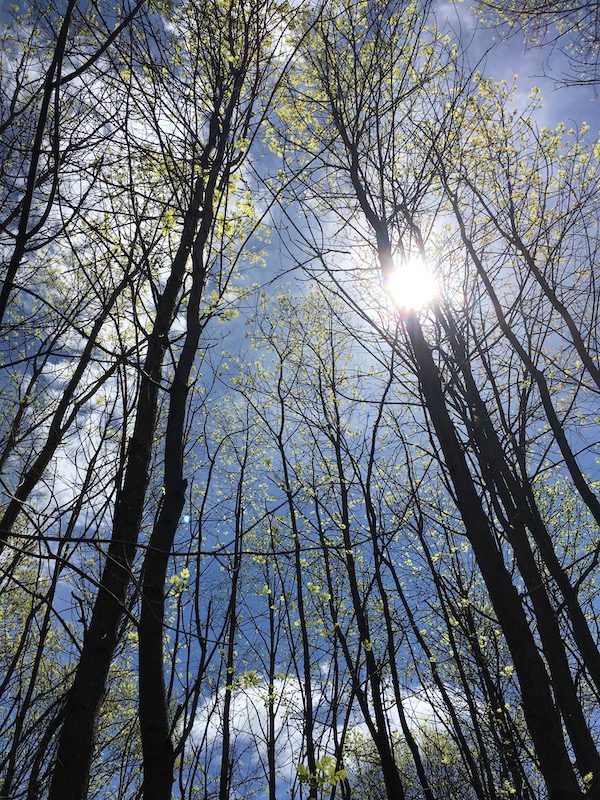 It's an easy walk, along a wide, relatively flat trail, and guaranteed to get your "summer is coming" blood singing. And for the extra hardy, there's even an opportunity to begin the swimming season at the beach. Be on the lookout though, for icebergs!

This water is too clear to resist!

Well, maybe this springtime Lake Simcoe water is too cold!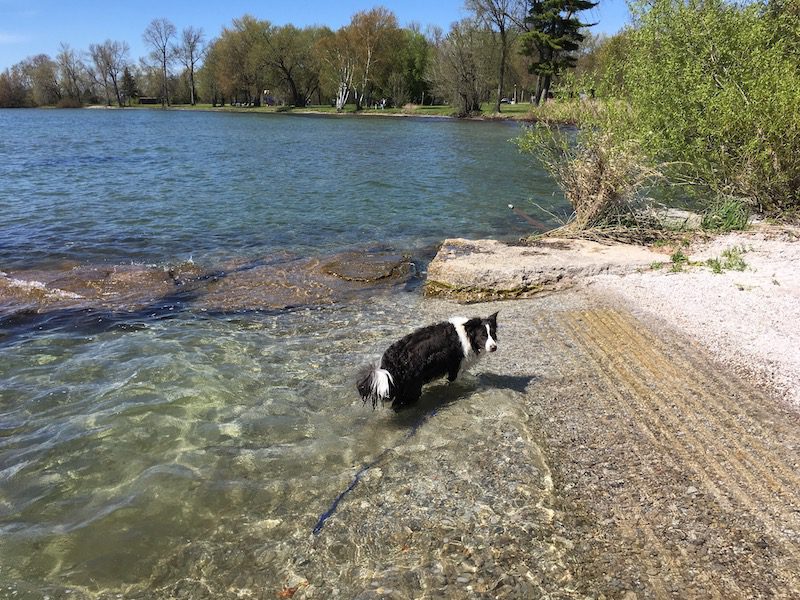 Advantages of 'Glamping'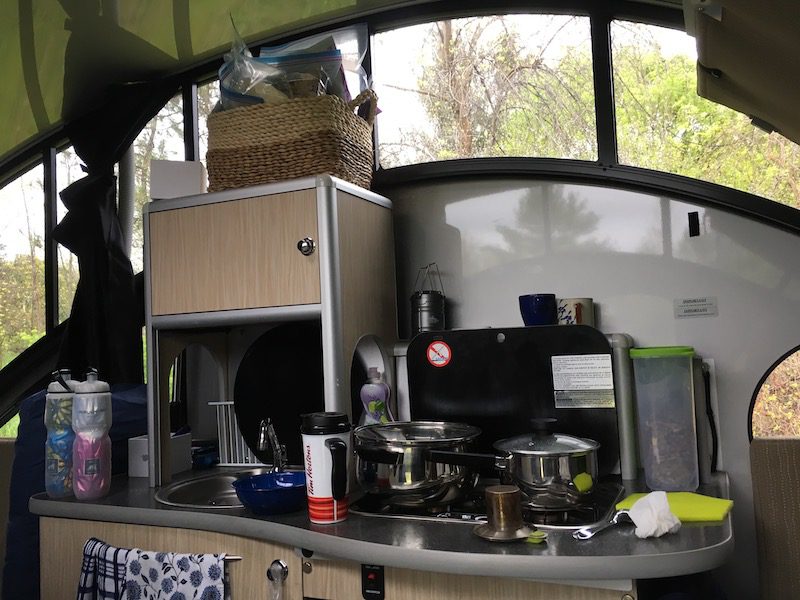 Glamping — aka glamorous camping! The best thing about glamping is how comfortable we can be in our snug Alto trailer, no matter how cold or wet the nights and days get. This is early spring in Canada, after all! We have a wonderfully warm furnace, a beautiful interior with lots of windows, a stove for making tea or hot chocolate with lots of milk, and cozy spaces for reading or … an afternoon nap. It is a girls' long weekend after all!
Blankie anyone?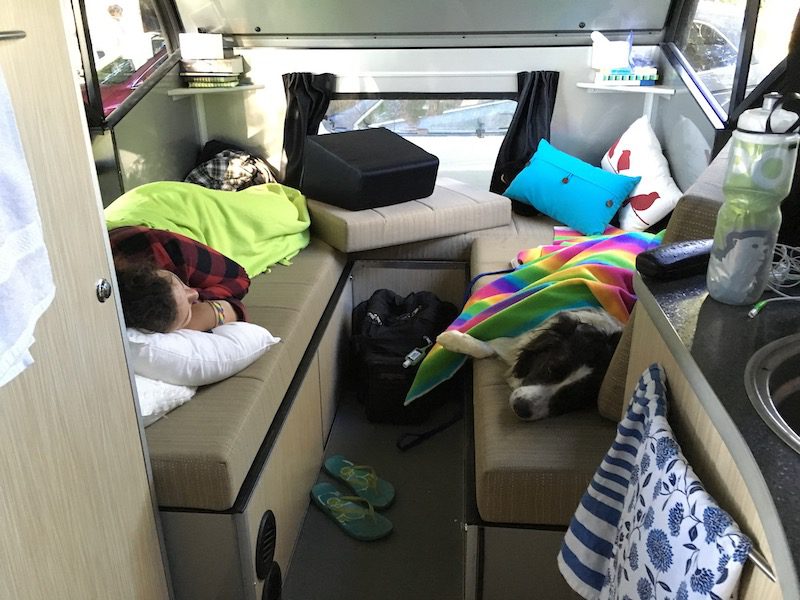 Orillia's Streets Alive! with Old and New
Historic Orillia downtown.

Decorative work on historic buildings, downtown Orillia.
The other absolutely wonderful thing about camping / glamping near Orillia, is all of the amazing places to spend Mom and daughter time, both indoors and out. Orillia's historic downtown is right on the shores of Lake Couchiching, and has a downtown full of gorgeous old buildings, great shopping (I did say this was a girls' weekend … shopping is a must!), great food and even an outdoor street art display, thanks to Orillia's Streets Alive! festival.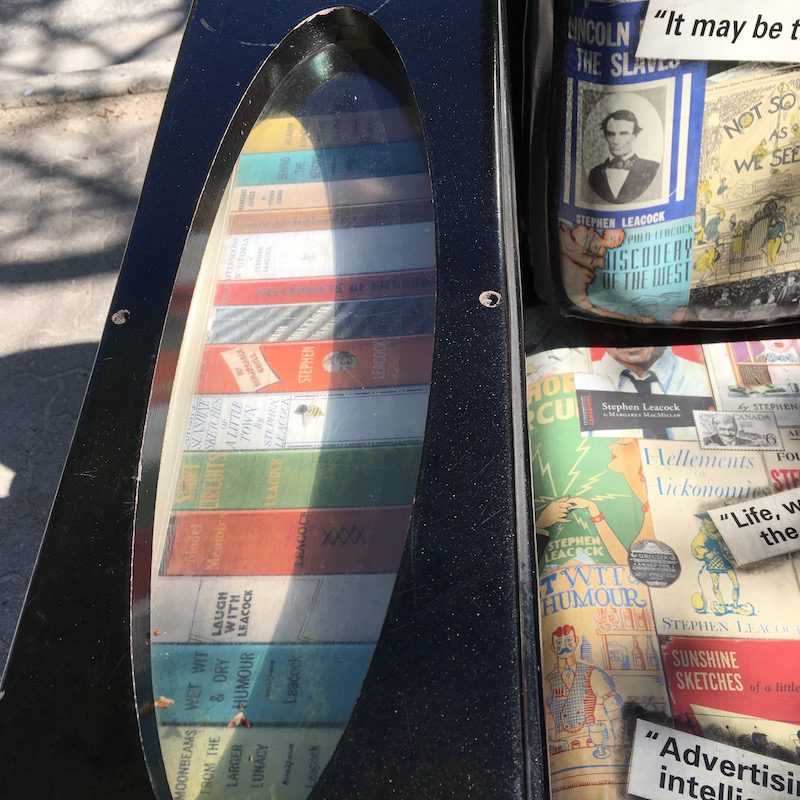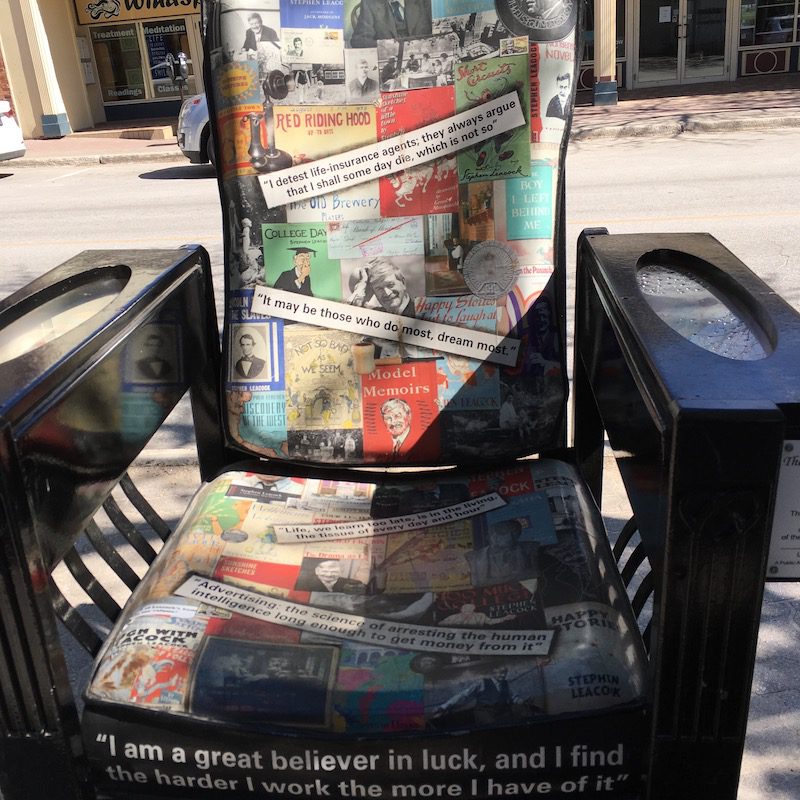 Meeting New Friends…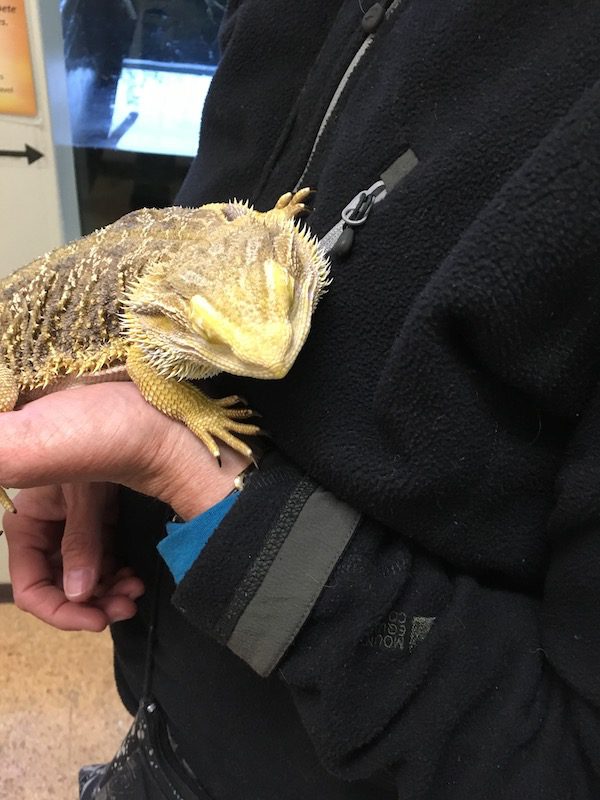 For those of us travellers who are interested in unique activities, plenty of these are to be sampled in the area as well, even this early in the season. Would you like a little cold blooded entertainment? We went to Scales Nature Park for an up close and personal introduction to Canada's largest collection of native reptiles and amphibians. This is a great place to spend an afternoon, morning, or even the whole day. There are 4 km of trails winding through the park's 21 hectares of wetland, woods, meadows, running along streams, and ponds. This is definitely on my list to return to explore this year as these habitats are home to some of my favourite Canadian wildlife, osprey and beaver.
As it was a cold, very rainy day, we headed straight for the warmth inside the nature centre, eager to meet the "local residents" there. Inside the nature centre, the staff were happy to answer our questions and excited to tell us about the creatures, their natural habitats and the local wildlife. We even had a hands on chance to meet the inhabitants … shall we say, personally!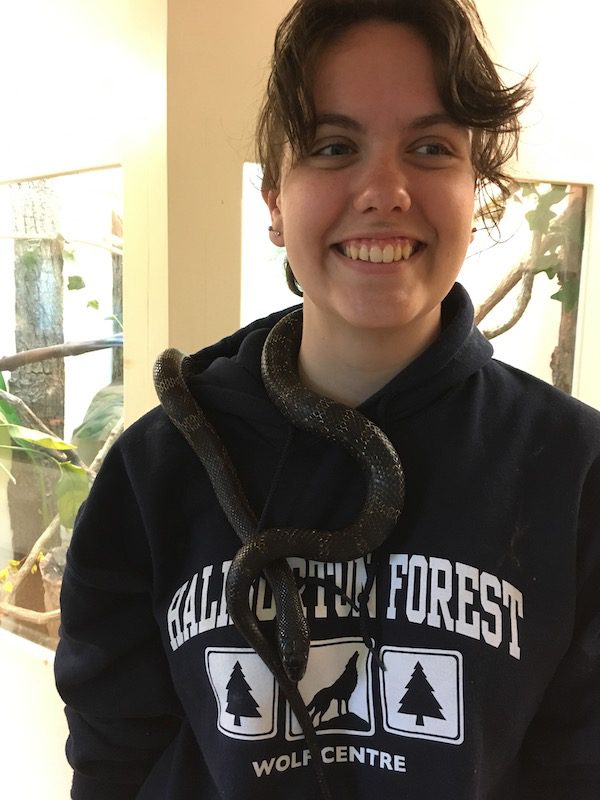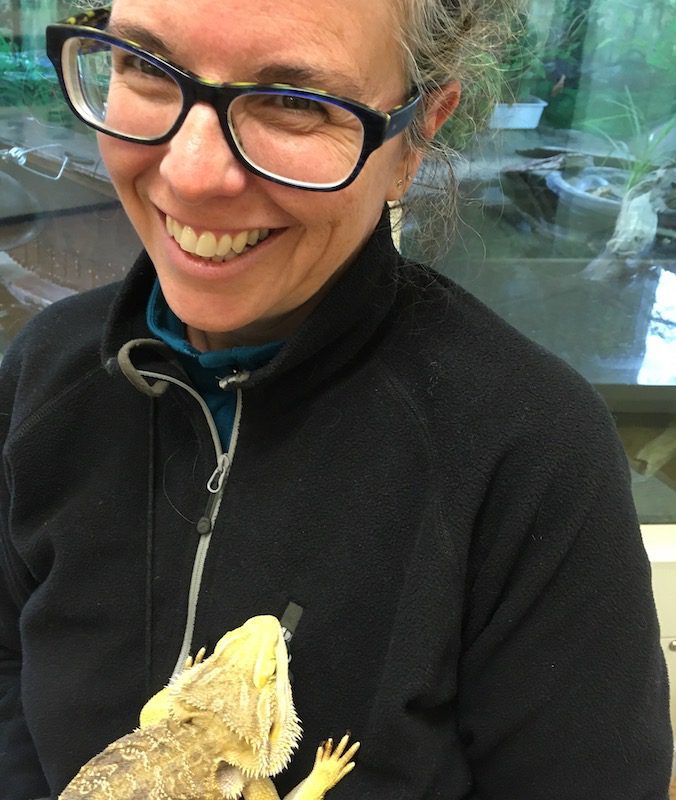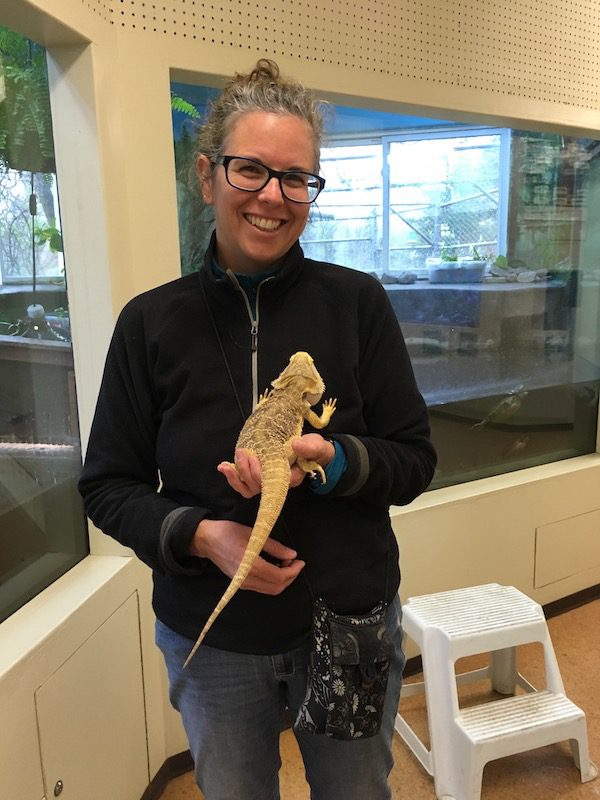 There is a gift store where we picked up a singing American Toad for the younger sister, and for better weather, a lovely picnicking spot – hopefully perfect for our next visit.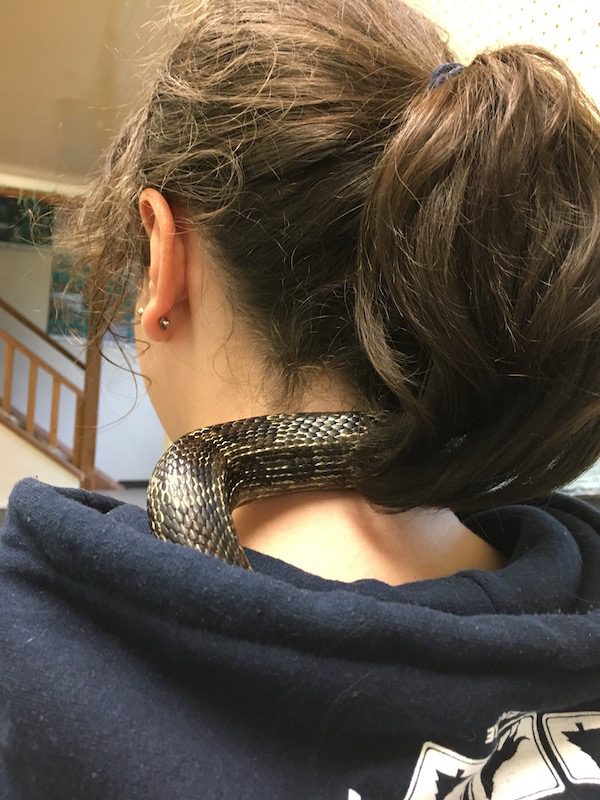 For the Adventurous … Treetop Trekking
For adrenaline lovers, I highly recommend the Treetop Trekking adventure located at Horseshoe Valley Resort, located between Orillia and Barrie. The Barrie Adventure Park has 5 aerial courses ranging from three beginner and intermediate courses to two advanced and expert ropes courses. All of the courses feature zip lining through the forest as well as the aerial obstacle courses. You start your treetop adventure with an expert fitting you with climbing harness and safety helmet, and a very thorough instruction session on how to play safely on the course. As a woman over 50-years-old of average fitness, I was able to handle even the intermediate courses, with an added little 'glow' of adrenaline, of course. In fact, my inner 9-year-old tree-climbing self emerged victorious from deep within me, and I felt years younger by the time I ended my climbing session. Warning: aerial courses can be addictive!
Meanwhile, Our Furry Friend Opted for … Opulence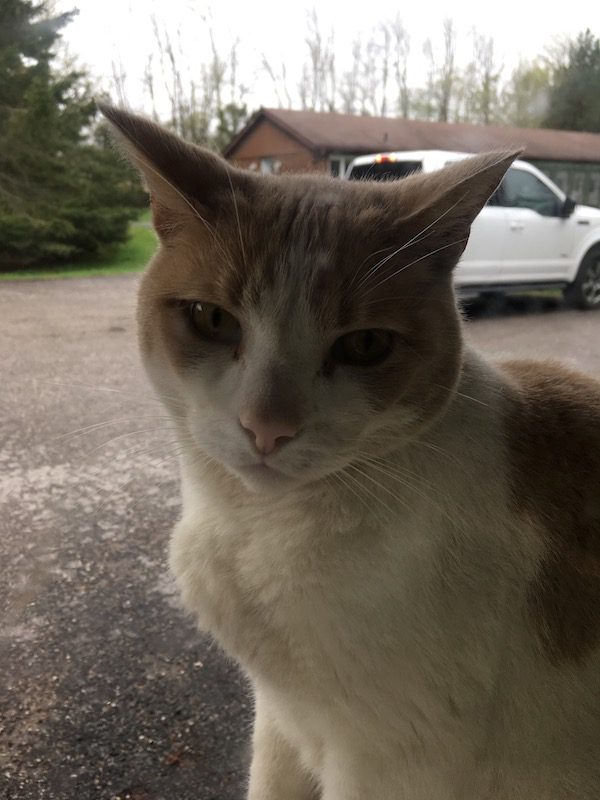 While we were treetop trekking, our furry companion spent the day at The Royal Pets Hotel and Spa, having her own customized vacation. Her private room featured a natural light window, and a raised doggy bed. It was a fancy resort for a fancy camping pet!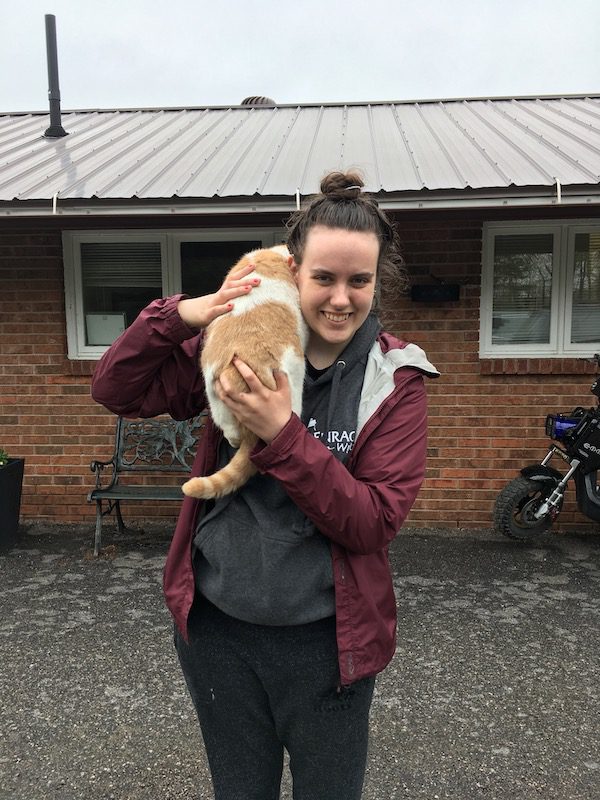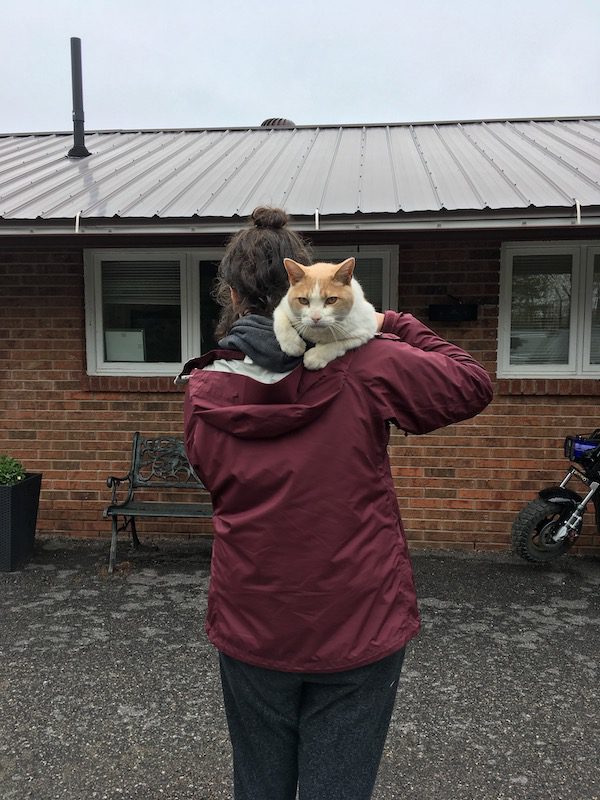 Finding a good boarding kennel or pet hotel that offers daycare is a great way to be able to vacation with your pet while still offering the freedom and flexibility of embarking on adventures that are not pet friendly. It is against the rules to leave your pet at your campsite unattended at all provincial camping parks and most private campgrounds. Certainly, if it's the right temperature inside your trailer, you can leave your pet inside for short periods of time, while you go to the beach or to the camp store. However, if you are going off-site it's best to take your furry friends to someplace where they are safe and out of trouble and even having some doggy / cat fun of their own. You wouldn't want your trip spoiled by a dog that wouldn't stop barking when left unattended at the campsite.

Beaches, Beaches, Beaches!!!!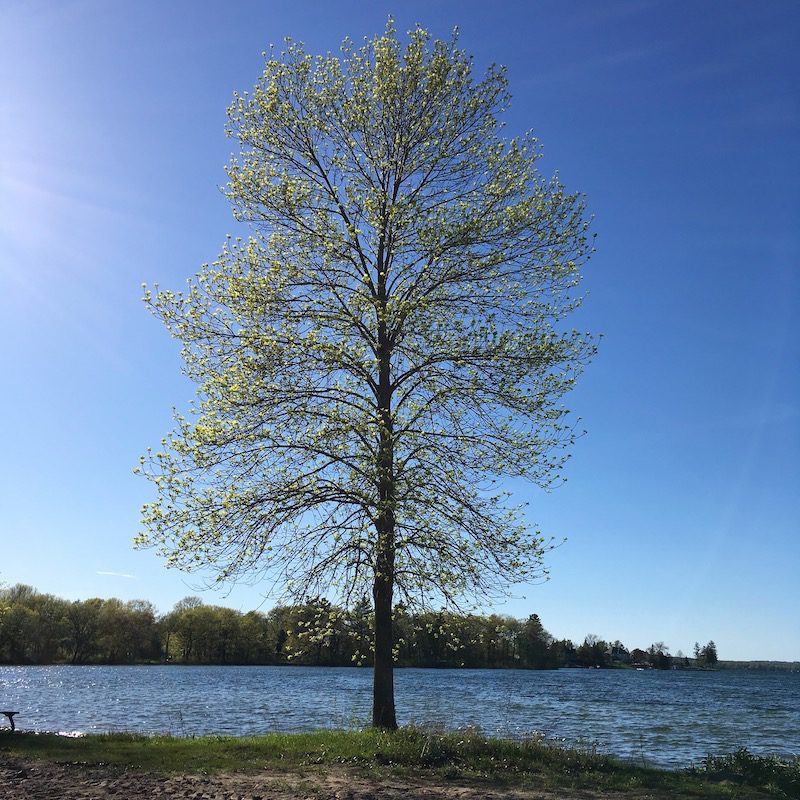 While in Orillia, don't forget to explore the wonderful lakeside parks, even if the weather is not yet fit for going into the water. Orillia has a number of parks and beaches along the lake that offer great, expansive views of sky and water. If you are traveling with younger children, these parks have the best playground equipment I have ever seen. (That nine-year-old self that emerged when treetop trekking just might have had a swing on the swings … just might have.)

This year, I want to hike the trails of Scales Nature Park, explore the National Historic site of the Stephen Leacock Museum, and oh yes, we must stop again for a Kawartha Dairy milkshake and……