Imagine for a moment, a lemon. A bright yellow, cut freshly from the tree lemon. You can smell its distinct summery freshness right through the skin.
Cutting it open reveals droplets of sour juice, a tease for what will burst out when each piece is squeezed into an ice cold glass of water, or right onto your tongue if you like to wear your lemon wedges like a smile. Oh … the trademark pucker of the lips and cheeks!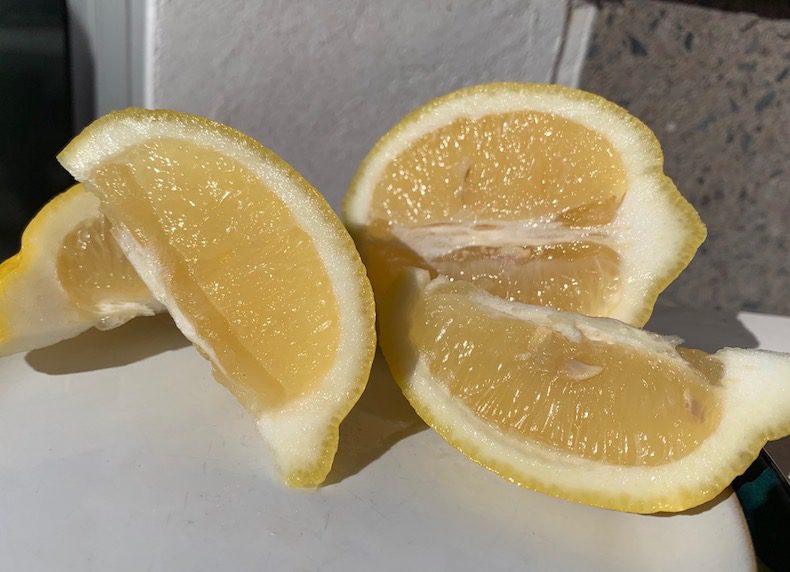 Perhaps even just reading this has your mouth salivating, and your jaw glands that respond to sour on alert. But here's the thing …
THERE IS NO LEMON
There is no lemon, freshly picked, just sliced open in front of you to eat. Just thinking about the lemon created a physical reaction in you though. This is how powerful our thoughts can be. This is what fear and anxiety can do to us if we let it. Worry is often an aspect of our life, especially when traveling. Thinking about a scenario where something goes wrong can produce a physical reaction within us, as if it is actually happening in that moment. This is where the acronym for fear comes in.
False
Evidence
Appearing
Real
When we are afraid of something it can rob us of the present moment we are in. The same can be said for past experiences that may have been unpleasant that flood back to us as strong memories. One of my favourite quotes is…
Regret and dread are thieves of joy.

Joyce Myers
When you find yourself in a situation like this, repeat to yourself, "Don't taste the lemon … it isn't here." Look around you and enjoy the beauty of your surroundings!
---
What's Your Experience?
Do you remember a moment in your travels where fear and anxiety took away from your enjoyment of the present? How did you overcome your fear and anxiety? Tell us about it in the comments below.
---
More Exercises in Mindfulness
Read on here for more mindfulness techniques for your travels:
---
Pin this post to remember this lesson this in mindfulness for your travels, and to help overcoming fear and anxiety in your travels.