I don't know about you, but I have become pretty blasé about looking up directions and planning out driving routes in advance, as my map app will tell me which is the best way to go to get there the fastest, avoiding accidents, roadworks, and other traffic slow downs. So what happens when instead that map app leads you into danger, not deciphering the difference between highways and forest service roads? This is a lesson I learned the hard way on a recent road trip through New Brunswick.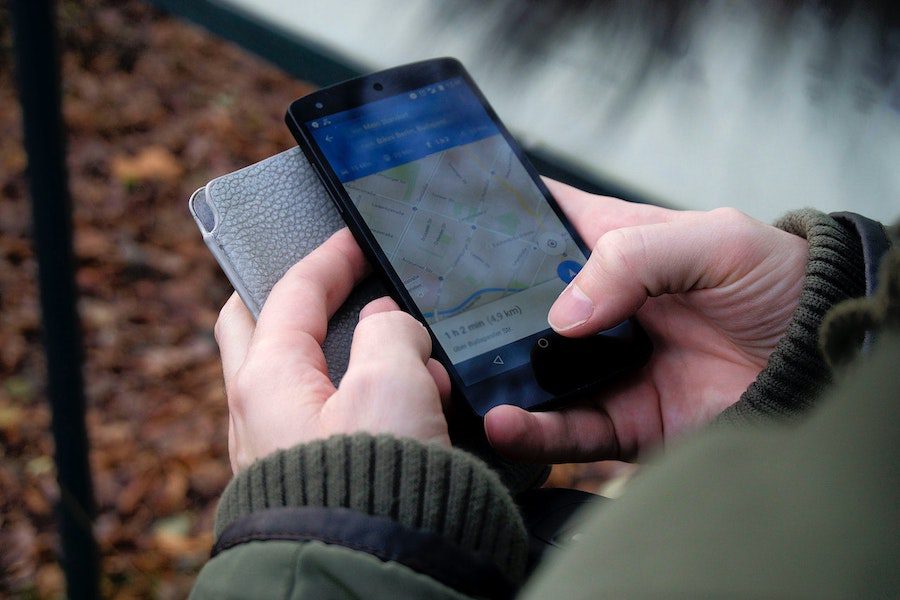 Google Maps Sets the Tone to Expect Unpaved Road Trips in New Brunswick
Now admittedly, I am somewhat better at pre-planning when I am road tripping long distances, namely as I usually plan my drive around finding parks and other interesting places to stop at and explore, along with finding fabulous little eateries to indulge my taste buds. Most of the time that pans out well, until of course it doesn't. For me when the map app goes awry has always been when I am using Google Maps and often when I attempting a scenically direct route, as oppose to a scenically rambling route. That was the scenario this past Spring when I had limited time to get through New Brunswick to arrive on time for an event in Nova Scotia. I wanted some coastal driving, but knew I couldn't afford the time to meander the whole shoreline, so I picked a point halfway down New Brunswick's Eastern shore and asked Google Maps for the fastest route. That route went through the forested interior of New Brunswick, so I grabbed gas and coffee before departing the utilities close at hand. Thank goodness I did as it turned out the route was more of an unpaved highway through the forest. While this struck me as odd, I was passing other cars with relative frequency and the road seemed to be well maintained, so no biggy. I admittedly had to pull on to a what looked like a forest service road an hour in to find a spot to squat, but really what's a road trip without pooping in the woods at least once.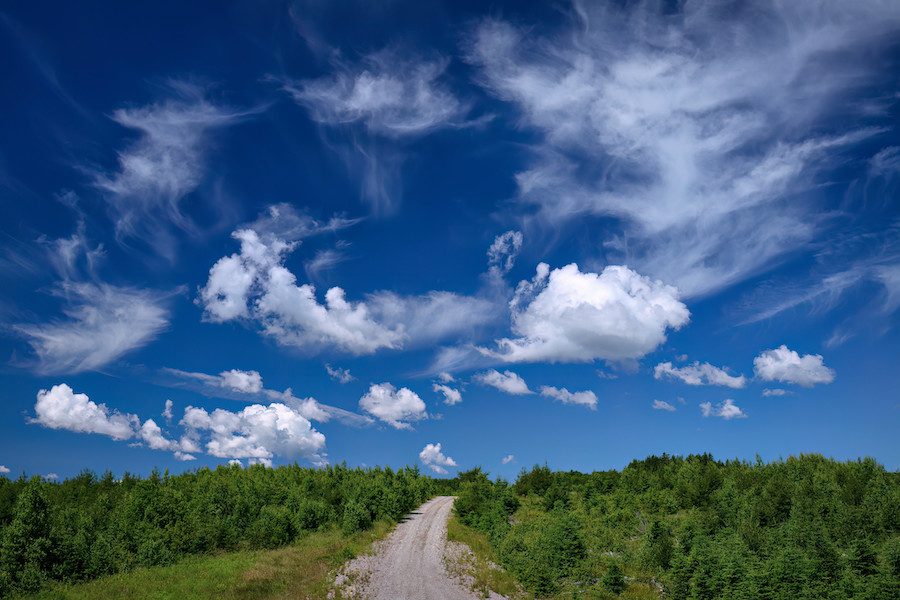 A couple of hours later I was happily munching away on clams and fries from Lenny's in Shediac, not thinking much of the odd unpaved highway through the woods …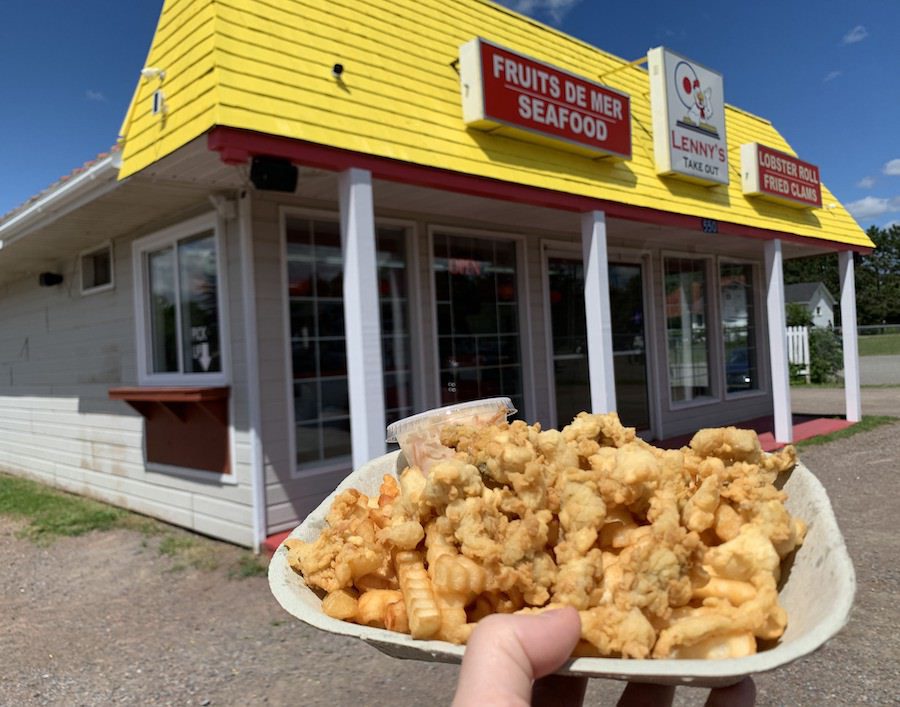 … that is until my return trip a few weeks later. This is where our story of woe really begins.
From Tranquil Coastal Drive to 4 Wheel Drive Wilderness Adventure (without the 4WD)
As with most thrillers, the day was marked by the picturesque beauty of a sunny, summer day on the coast. This time I decided to meander along the coast towards Quebec, enjoying the sunshine, the views, and whatever scrumptious eats I could find along the way. That all went awry, when I ran into closed roads in Shediac and had to turn to Google Maps to try and navigate around them.
Once done my detouring, I kept trying to turn back to my lovely, relaxing coastal drive and Google maps kept insisting that I turn inland. Finally, as Google Maps was so insistent that my coastal route had road closures, killing my state of tranquility, I decided to follow Google Maps guidance. Like with my previous road trip through New Brunswick, this put me on an unpaved highway. I didn't think much of that as I figured this was the same unpaved highway as before, it was early in the day, the weather was good, I had plenty of gas, and from what Google Maps was showing me and telling me, it wasn't that many kilometres before I'd be back on a major highway. Oh, how wrong I was!
By the time I realised this was not just an unpaved highway, it had become a one-way unpaved road so I couldn't backtrack. My wariness increased as the road began to get narrower and narrower.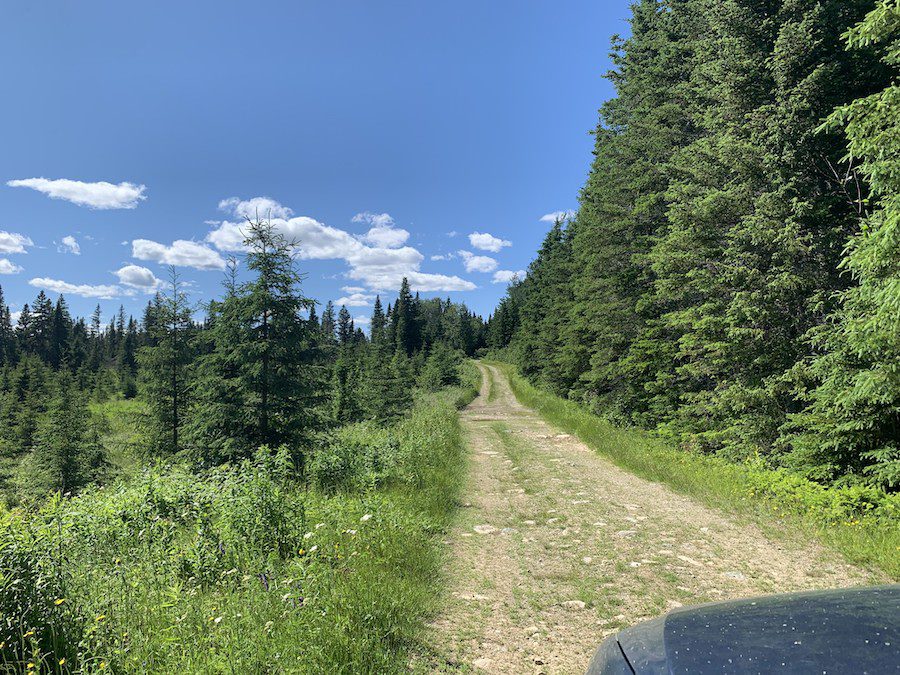 I temporarily found hope with well labelled road signs in the middle of the woods, and a cabin (that I am now guessing was to provide emergency aid to stranded travellers). In studying the road sign, it was not that far to the next fuelling station, after all.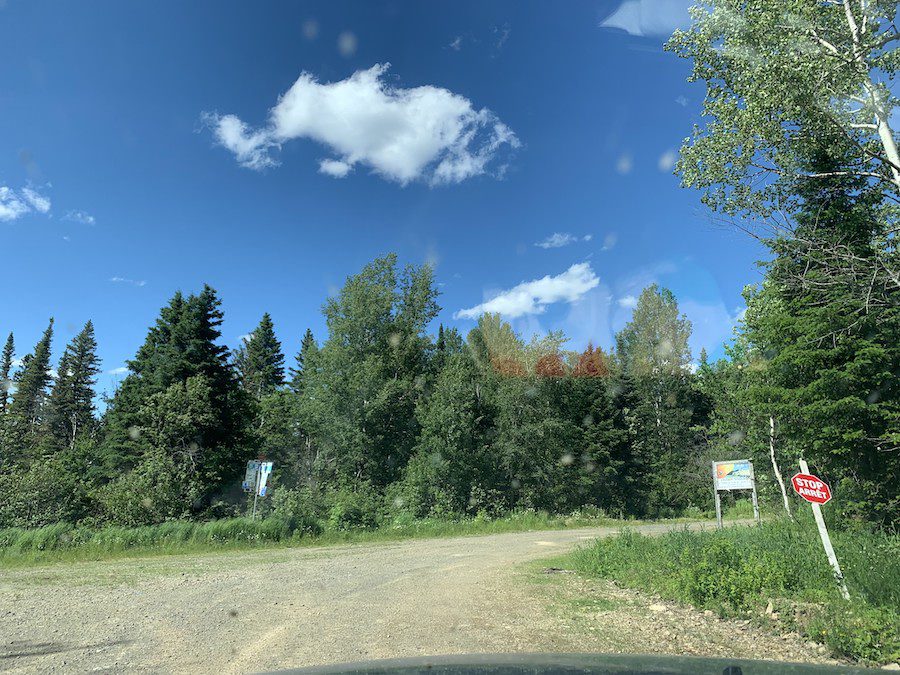 And then came washed roads! Luckily navigable to a kid who'd spent her adventure filled 20s on logging roads. I slowly motored on, as what choice did I have on this one-way road? Besides by this point, wouldn't I be out sooner if I just kept following Google's directions and kept moving forward. As the sun was still shining, it was almost comical when as oppose to other cars passing me, a couple of kids on a quad bike motored by.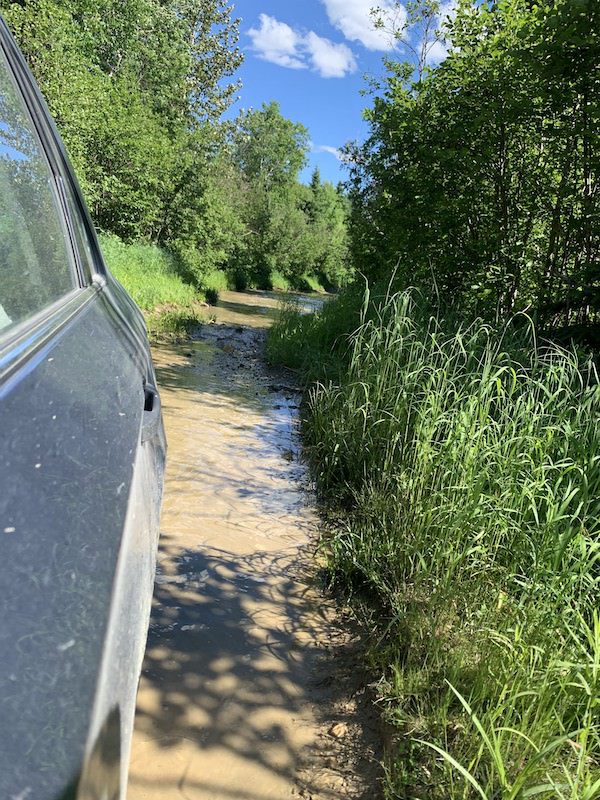 With relieve I reached the next sign junction! Only 15 km until I reached a gas station! I was almost out! I followed Google Maps' directions and turned to the left, to be met with another washed out road … this one more seriously so, creating a water carved out ditch in the middle of the road. I got out of the car and for one not-so-smart moment I pondered whether my car could make it if I perhaps tried to bridge debris over the gap.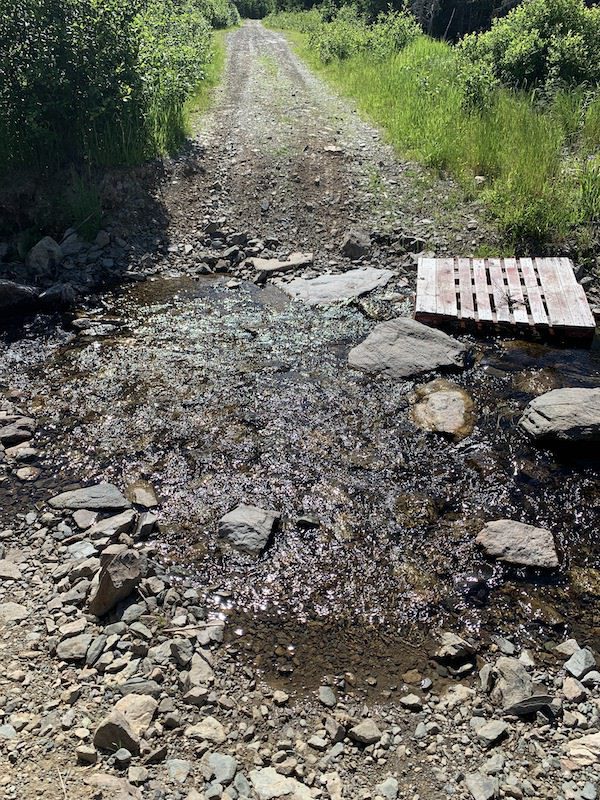 Then sense got the better of me, and I cautiously reversed back up the road to the sign junction. It showed gas 15 km in the opposite direction too.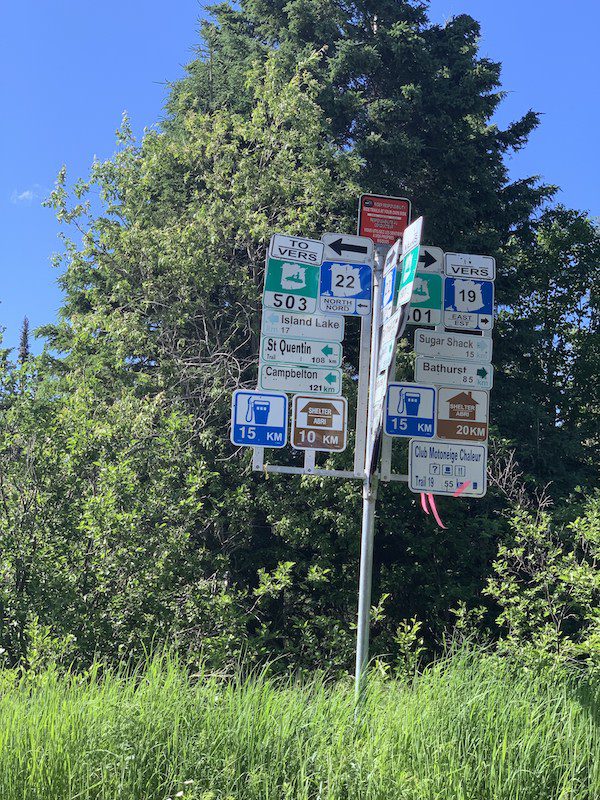 I checked my phone, while I had no cell signal, Google Maps was still showing the logging roads around me and me as a blue dot, so I could see what looked like the logging road joining up with the main highway, not so far away on the map. I took the right turn, and was met with a fork in the road. Saying a prayer to the Goddesses and Gods of Safe Travels (whether that be Abeona, Adiona or Hermes, I didn't really care as long as I found my way out – alive and preferably on this day), I took the branch of the road that appeared correct from Google Maps.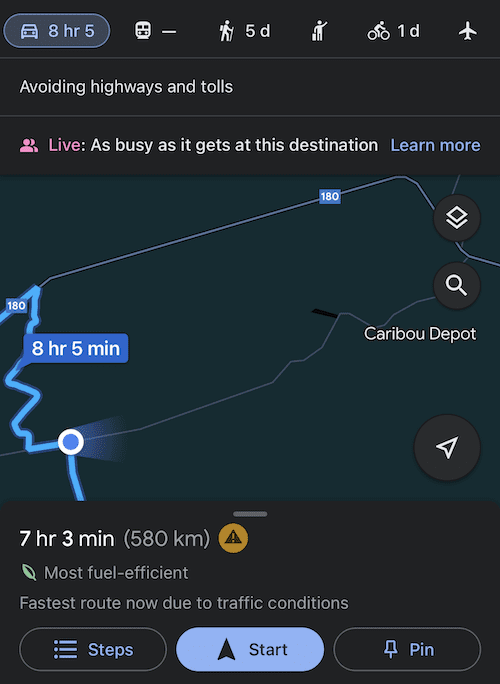 It wasn't long before another washed out road lay before me. This washed out road was more like a lake. I got out of the car again, and walked through it to see how deep it was.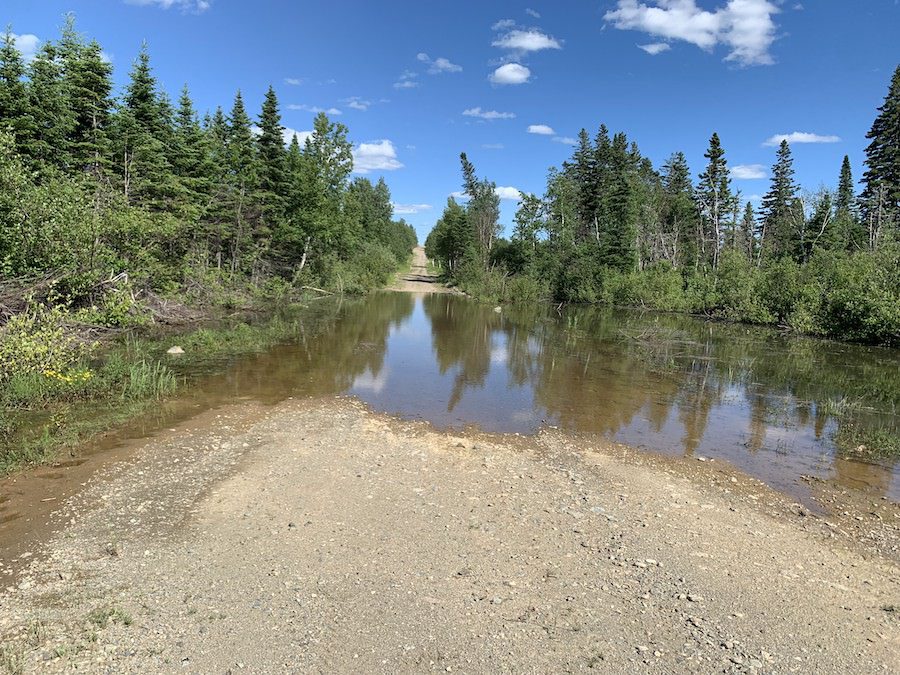 This time it seemed passible to drive through. I made it! But on the other side, my blue dot began to stray away from the visible roads and into a section of the map that wasn't rendering on the map. Thinking I turned the wrong way at the fork, I turned around and went back through the washed out road, and went the other way at the fork. Soon this had me driving up a mountain, which definitely didn't seem right, so I turned around again, returned to the fork, rechose my first path, and drove through the washed out road for a third time. Thanking the Goddesses and Gods when I again made it through with the car still running.
As I continued driving along a one-way dirt road on the side of a lake, wondering if I'd be able to find my way out before I ran out of gas, while my blue dot left the map, I started making back up plans in my head to keep calm. The back of the car was made into a bed with sleeping supplies. I had a solar charger for my phone. I had enough water and food to last a few weeks. As I pondered whether I'd be better to stay with the car or try to hike out to a road if I ran out of gas, I happened on a most beautiful sight … some sort of facility / factory on the far side of the lake! I couldn't drive across the land bridge on the lake to it, due to a barrier, but I could walk over to find help if need be. I took a picture and kept driving. As I hit another fork, I chose the direction towards the factory, taking another picture, so I could find my way back, should I need to.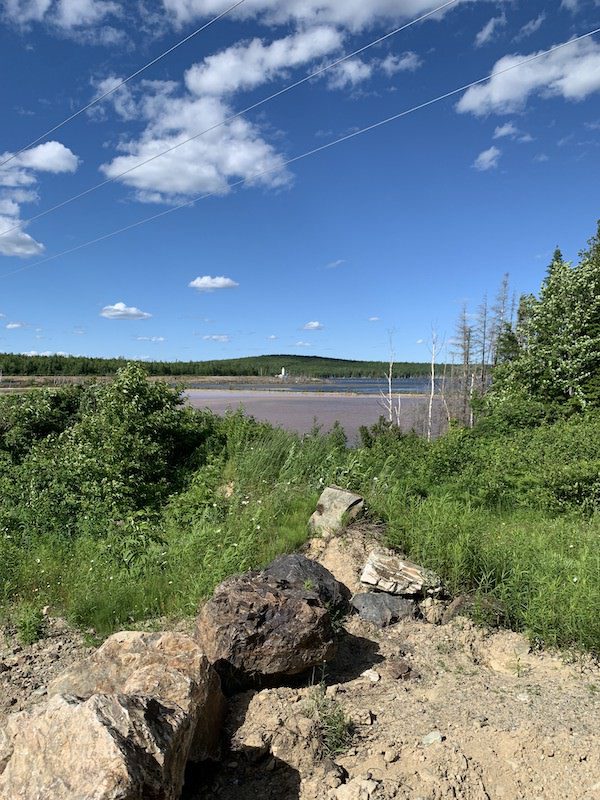 I was met with a deer in my path, which in hindsight must have been a good omen. Shortly thereafter, as I hesitantly drove on, trying to remember the route, my birthday arrived early in the form of a couple in a pickup truck approaching me on the road.
I rolled down my window and signalled to them.
Me: "I'm a little bit lost."
The Fellow: "I should say so."
Me: "How do I reach the highway?"
The Fellow: "You are almost there. Drive up the hill, and make your first right. That'll take you to the highway. If you are unsure at any point, sit tight, and I will be coming back out this way in half an hour."
Me: (feeling at the brink of tears with relief) "Thank you so, so, so much!"
I drove up the hill, cautiously made the first right, and found myself driving up to the edge of the highway!
As I said a silent thank you to the couple (and the Goddesses and the Gods, of course), I turned right on to the highway towards the coast. All the while Google Maps told me to turn left, towards yet another logging road through the woods of central New Brunswick. This time I ignored Google Maps, turned up the music, and 20-minutes later happily pulled into a gas station on the coast. Thats when the full weight of the relieve at how fortunate I was hit me, along with the gravity of what could have been had I not kept my cool or had I made one wrong decision or move amidst that unplanned misadventure.
---
Why This Story? Why Now?
I write this today, after discovering our friend Jesse Roper has thankfully survived a similar misadventure following Google Maps through New Brunswick at a much less forgiving time of year, as winter begins in New Brunswick.
Be Prepared While Road Tripping
While I hope none of you get lost in a maze of backcountry roads while road tripping, my hope is that my misadventure shares as a lesson for keeping others safe while road tripping. Don't rely on your map app and don't blindly follow it if something doesn't seem rights.
Be prepared should the worst happen. Make sure your vehicle is well supplied with:
first aid supplies
water
food
bedding supplies
back up chargers for your devices (preferably solar chargers)
a signalling flare
a compass (that you know how to use)
And ideally, carry a paper map of the area.
What am I missing here? Let me know in the comments.
Do You Have Your Own Google Maps Story?
How about you? Do you have your own Google Maps story – whether scary or funny?
Share it with us in the comments below.
And please, be careful where you let your map app guide you. I'd hate to read such a story with a more fatal ending.