When you hop on a plane toward France, there are many go-to destinations around the country that make you compelled to visit. Paris is the destination that we all know to be the city of love — and interesting enough, the city of bloody historic battles and guillotines. Versailles is known for it's beautiful landscape, and it's rich history about the French royals. Champagne, known for their famous sparkling wine; and of course, Nice, the go-to beach town in the South of France. Many would be surprised to learn that beyond these regions, lies a small town 55 kilometers south of Paris where many foreign visitors across the globe will come to visit for a very specific cause – to learn how to be a clown! The small town of Étampes is famously known internationally due to one special man who has mastered the art of the red nose.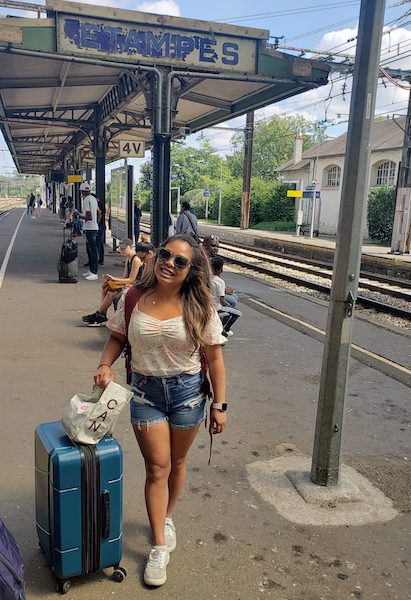 Tucked away in the suburbs of Paris, this little town offers a beautiful, simple and quaint atmosphere. After a 60-minute train ride (or 30-minutes if you take the fast-train) south of Paris, I entered a beautiful small town, bright eyed and bushy tailed, eager and willing to learn under the extreme tutelage of the great "Dumbledore of Clowning" Philippe Gaulier. Gaulier is known to be one of the most renowned clown teachers in the world – often remembered by his brutal teaching style. Many conclude that 'once you handle the insults, you [can] begin' understanding the method to his madness.
I enrolled myself in Ecole Philippe Gaulier's two week master intensive summer program knowing absolutely nothing about clown. Being an actor, I understood that clown is a form of physical theatre and improv that tests you beyond your limits. Those who have visited Gaulier's school with confidence and a pompous attitude towards this art form, often leave with their tails between their legs. Philippe Gaulier's clown school is not for huge egos, nor for the faint of heart. This rather humbling experience is what I was looking forward to the most. Not necessarily to be insulted and mentally scarred, but to learn how to be resilient and strong after failure.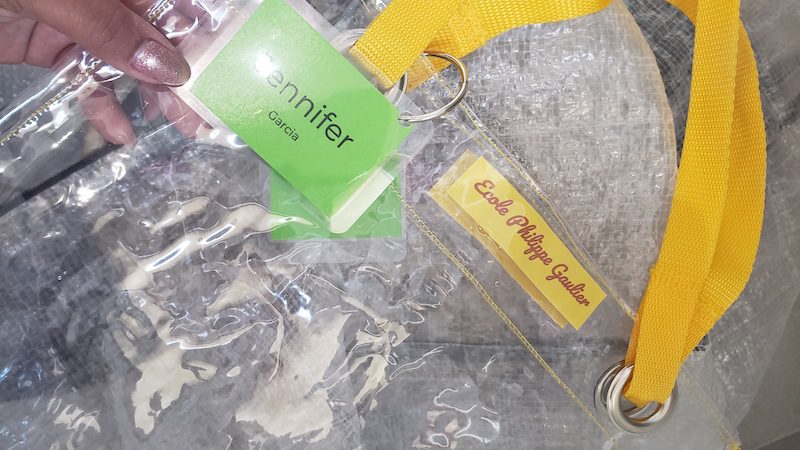 The first couple days were a big culture shock to me.  The beautiful cobblestone roads leading to beautifully constructed stone buildings were a vast change from the concrete buildings I am familiar with back in Vancouver.  Also, with it being the middle of August, the scorching heat was no joke as these gorgeous historic homes did not come with air conditioning (or even a plug in fan).  Invested in this journey I chose for myself, I carried through the heat and navigated myself through my first lessons of clown.  Michiko, Gaulier's wife and administration head of the school, was so kind, organized and allowed everyone to feel safe.  We were taking COVID tests and ensuring everyone's health and safety before proceeding every class.  She also prepared these amazing salads paired with bread and cheese twice a week for lunch for only 3 euros – and they were always very filling!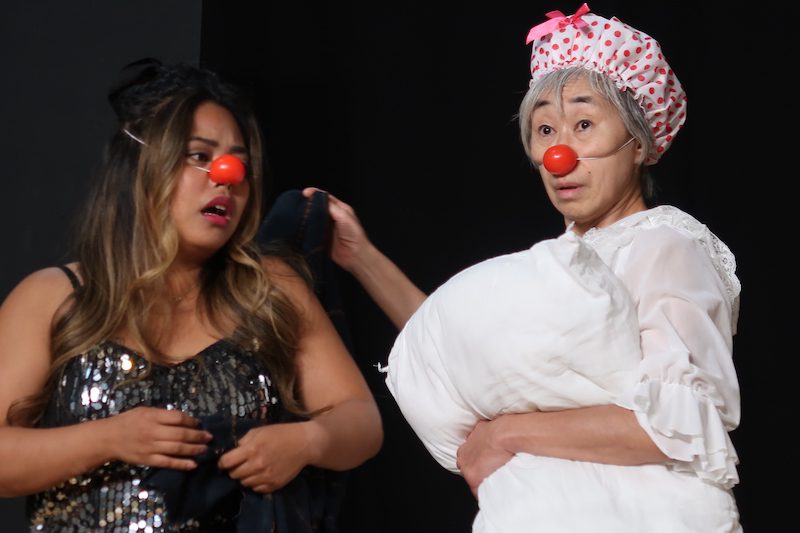 Each day consisted of the same schedule: two hours of movement classes, which was taught by the fabulous Susanna Alcantud who has been teaching alongside Gaulier for ten years. Her classes consisted of physical warm up exercises and games that revolved around the idea of finding "le jeu" (the fun/the joy) in the art of performance. After a short lunch break, we were invited back into the space with Philippe Gaulier himself for two and a half hours of improv and on-stage clown exercises. This class challenged your body, voice and mind to the core.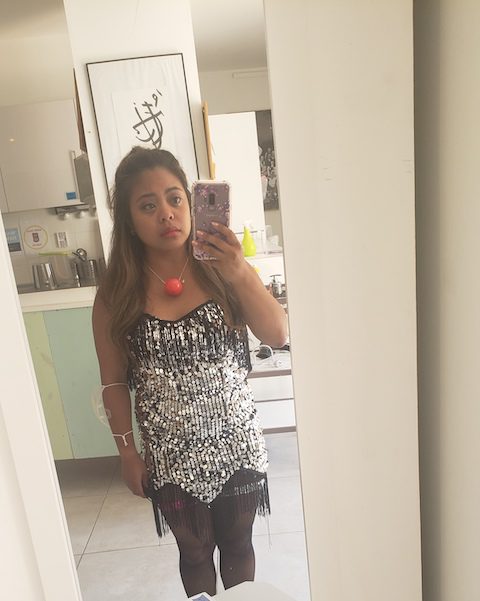 I am not going to lie, there were times where it felt absolutely amazing on stage — it felt the audience was putty in my hands. At those moments, I had no idea why people would hate learning under Gaulier, and how they thought clown was impossibly hard to grasp. As high on my comedy high horse I got, of course, there was a complete downward spiral (like I mentioned before, the ego will always lose). It got to the point where I had to excuse myself for a solid amount of class time to cry in the bathroom, call my loved ones, wipe my tears away only to dive back into the deep end once again. I knew that I put myself through behemoth of a challenge for a reason, and I knew I couldn't give up. So I didn't. Day after day, despite how anxious I felt going up on stage — I did it. Sometimes I flopped, but a lot of times I didn't. I revelled in the laughter of the audience of my fellow clown-mates. I took notes, listened to the constructive feedback, and learned to read the energy in the room. I supported my friends while they rocked it on stage, and put my heart out to those who tried and flopped again and again. Clowning is indeed hard!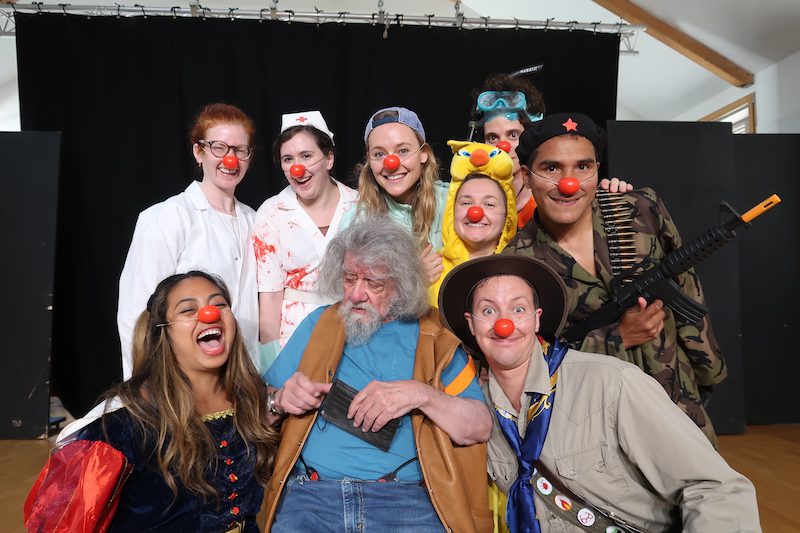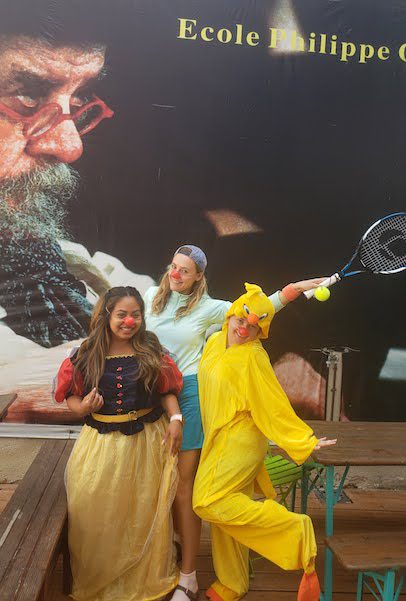 The biggest and most important lesson I learned was the power of connection, friendship and camaraderie. The one thing that brought me through this experience without completely falling apart was the help of my newfound international friends. My fellow clown-mates who were down in the dumps with me – the ones who laughed with me until we cried, or just cried for ourselves – were the very people I needed to meet at this point in my life and artistic career. I knew that even Philippe, despite his cold tone and razor sharp words, also had kind eyes and a loving heart – just like every good clown does. He taught me that beauty is found within ourselves, and that all clowns want to simply share that beauty through pure good-hearted intentions. Flop or laugh, we were meant to endure to find our own slice of joy through our clown – to find our own "le jeu".