I have been fortunate enough to travel the World since I was quite young, across Canada initially and then around the World with my Dad when he was speaking.  As Dad was busy in Conferences, much of my exploring was on my own.  This very much instilled a sense of adventure in me and a love of culture and tastes from around the World.  It also made independent and unafraid of new experiences.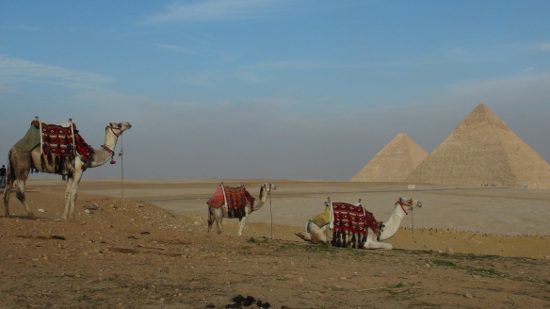 Unafraid, but not uninformed or reckless.  This rang especially true for me this December when I was asked to go to Cairo, Egypt to speak at the IOETI 4th Annual e-Tourism & e-Marketing Conference.  I was excited!  I'd never been to Egypt, yet had been fascinated by it as a youngster, pouring over books of pyramids with my head spinning with tales of Arabian nights. But (yes, the big BUT) this was also the morning after the news was filled with images of violence in Cairo's Tahrir Square and our family had already experienced too much loss and tragedy in 2011, so before making any decisions, I did some very thorough homework.  I found travel bloggers that had recently been in Cairo, specifically ones like me – single and traveling solo – and emailed them.  Thank you Lily Leung & Anne-Sophie Redisch for your insights.  And I found friends of friends that were in Cairo and spoke to them. All reports were favourable.  Cairo was save.  The only violence had been in and around Tahrir Square. So I told my brother & sister to behave more like my Mom and be excited for me, and told the Conference I would love to come.
So what did I find when I got there?  Exactly what I'd been told, a country that felt safe and welcoming.
I arrived in a night before my fellow speakers, so ended up at dinner on my own the first night, and a wonderful dinner that was, as the restaurant staff welcomed me warmly, introduced me to the Egyptian food and beer and taught me a few Egyptian words (which I apologize for butchering). I'd been nervous, as a single, scarfless gal to sit back and enjoy a beer on my own, but as I sat on the terrace overlooking the pool that first night, one showed up before me, courtesy of an Egyptian gentleman.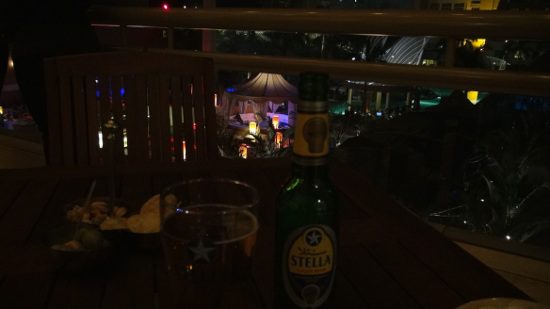 Now granted, I was staying at a 5-star hotel, the CityStars Intercontinental, being looked after by Memphis Tours Egypt, and a guest of Egyptian Tourism, but me being me, I  ended up out on the town with locals two-nights (it would have been three, if I hadn't had to bail on the last night) and I felt safe and welcomed wherever I went. I even spent an hour one night wandering the streets on my own looking for a friend, and although the scenery was quite different from an evening stroll in Canada, I felt totally safe.