In case you had not noticed, our lives seem to attract more than a little bit of the ridiculous, which seems to be magnified 10 fold with our yearly pilgrimage to the Yorkton Film Festival to pay homage to our most beloved Canadian film community. This only seems to have been made worse by the likes of Katrina German and the augment of our now Annual Road Trip from Saskatoon to Yorkton, Saskatchewan (yes, google maps says this trip is only meant to take 3 hours and 37 minutes, but when done by Kat and I, it's epic).
Well, I am not sure who had the bright idea of asking Kat and I to pick up Yorkton Film Festival's Golden Sheaf Beer from Paddock Wood … but let's just say I wouldn't be asking us.  I suppose they thought with Annelise Larson and Erica Hargreave along for the ride, we'd behave ourselves. Fat chance (especially after I'd tasted the rather scrumptious brew – yes, it was 10 am, but thanks to Kat, I needed the hair of the dog)!
Now, I suppose I should state at this point that I was not driving, so a 10 am beer was perfectly acceptable. Kat, however, was, which is why she hashtagged the road trip #HowToDeliverBeerWithoutDrinkingBeerBecauseDriving, while I preferred such hashtags as #HowToDrinkBeerDeliveringAsKatDrives and #HowToMockKatAsSheIsDriving.
Here's how it all went down: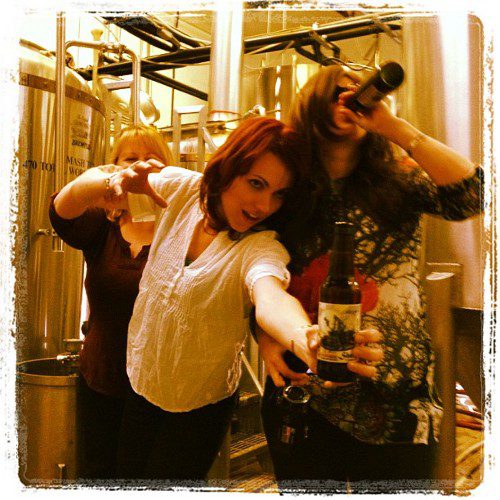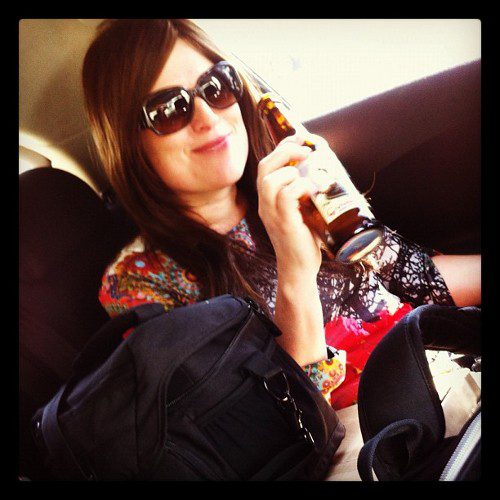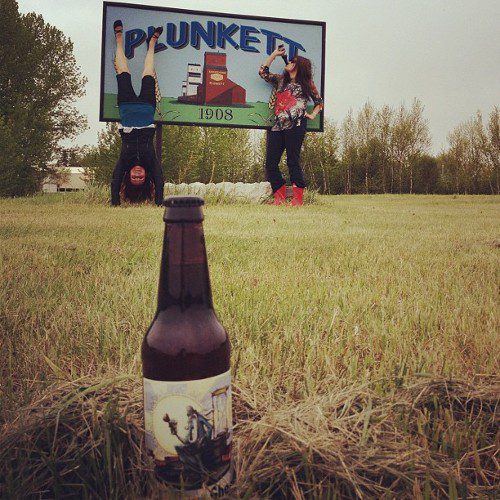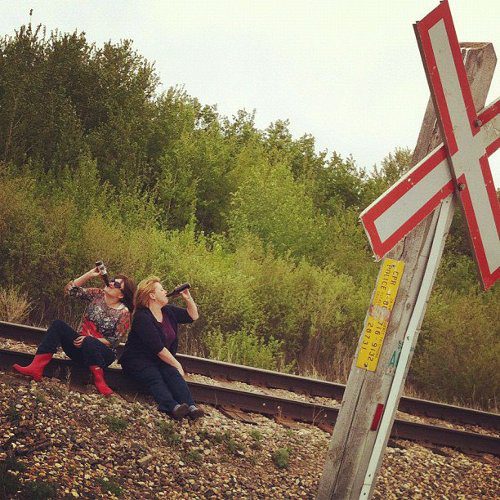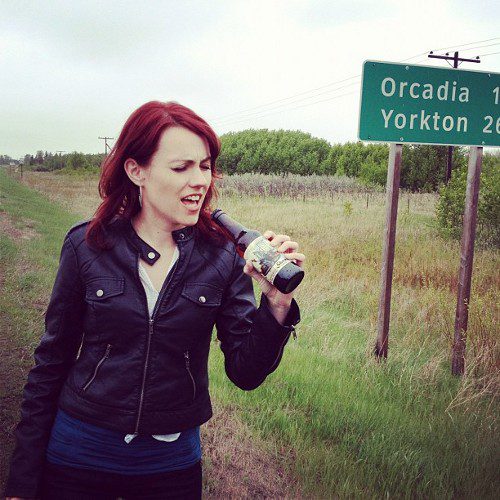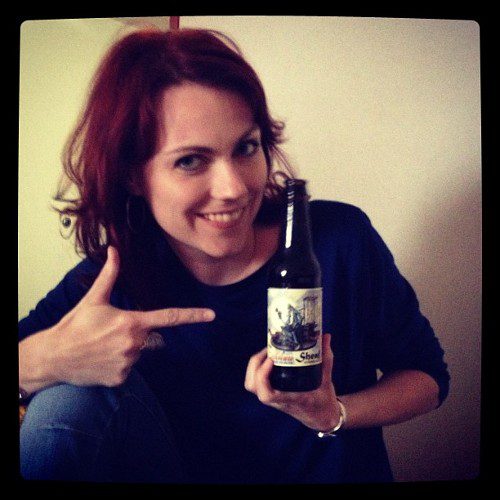 Really not too sure why Kat didn't just hand the wheel over to Erica who thought it too early to hit the cases of beer, but then we're not here to judge Kat's intelligence.  Especially as said intelligence thought it wise to leave three cases of beer in my room.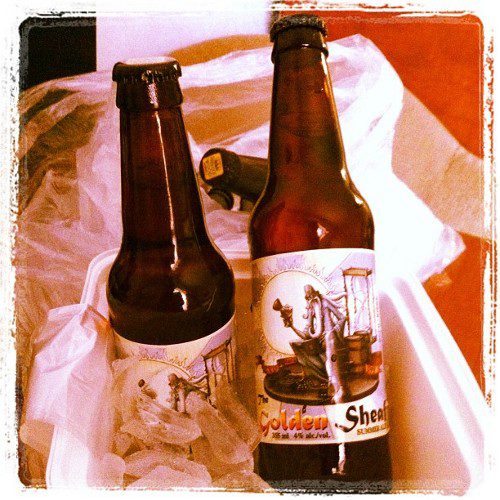 PS. In Full Disclosure: As always, the opinions and thoughts shared here are our own and honest ones. We are bought out by no one. In the spirit of disclosure, it should be noted that on this trip, our expenses were paid by the Yorkton Film Festival, where we were speaking.