One of the nicest things about Maputo, Mozambique is how sunny and close to the sea the city is. It was a pleasure just to get into the car with no destination in mind and take in the sights. With the weather warm and conducive to relaxation, sometimes we would just take a ride into, around or out of the city to see what we found.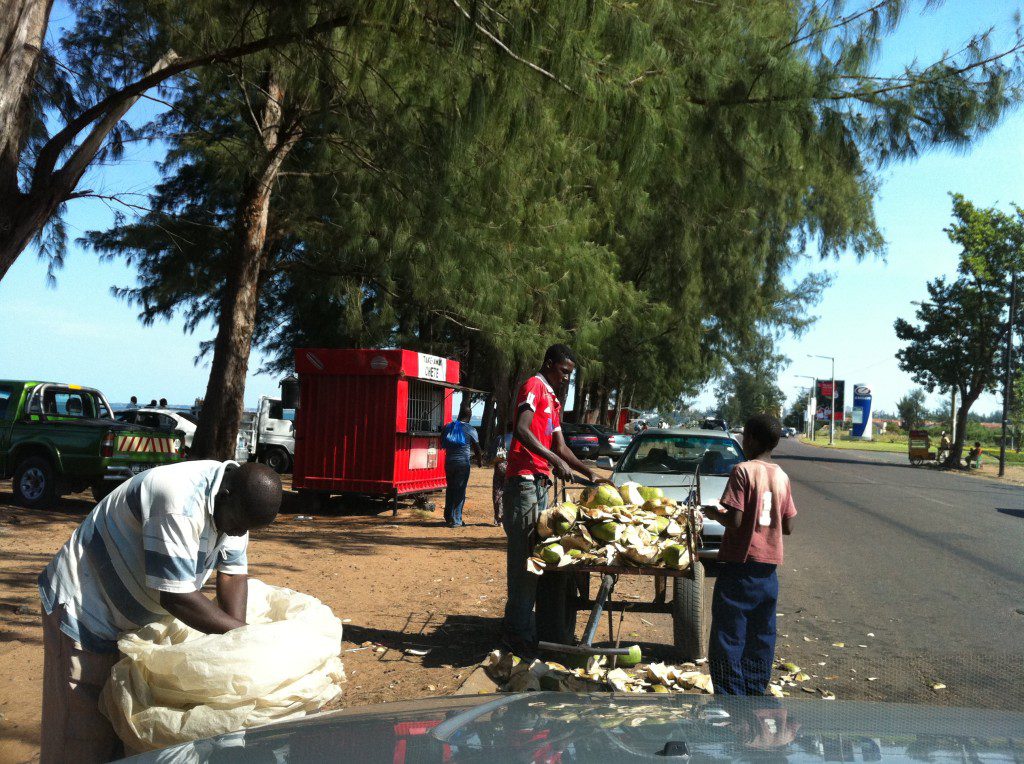 It was not uncommon for us to start such a day with a fresh coconut juice. The most fun part of this was watching the vendor hack into a fresh coconut and seeing its juice spurt out of the top, before he stuck a straw into it and handed it to us through the car window. It was still cool from being inside the coconut, where the summer heat hadn't got to it. It's such a perfect drink for the hot weather too. No wonder the area is filled with so many palm trees. I loved looking at all the flora in the neighborhood, because it is so different from the kind we find here in Vancouver.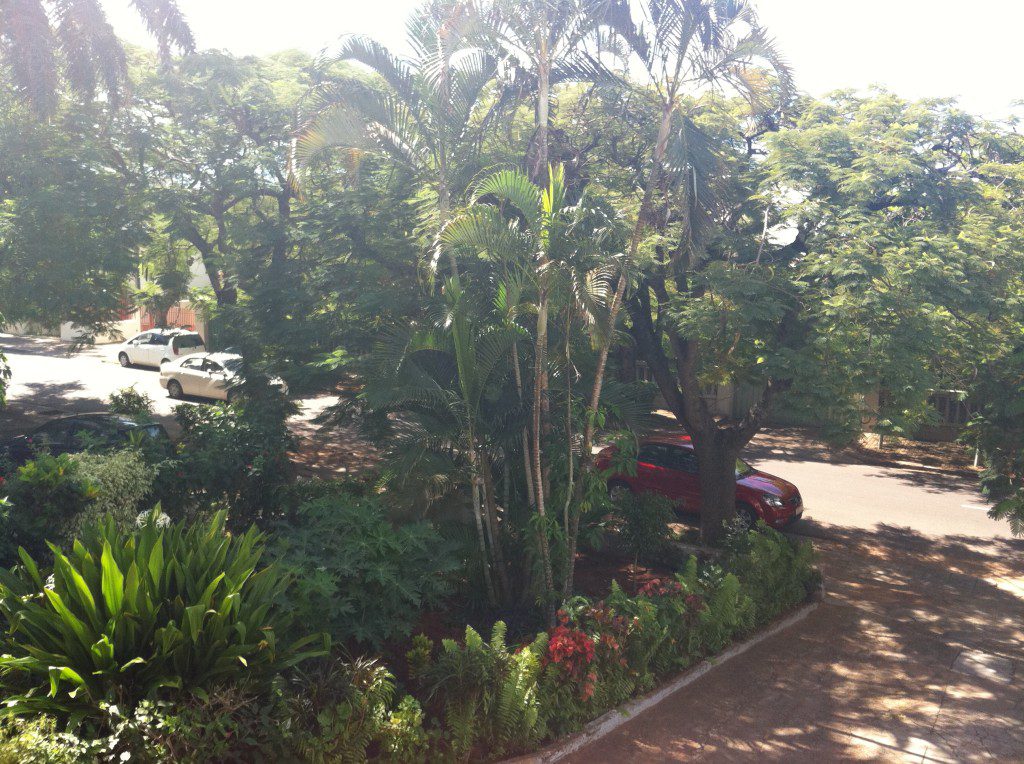 The kind of mood I found among the people in this city was generally relaxed. It seems hard to believe that a whole city can still function while most people are relaxed and cheerful, and yet that is the general sense I got in my interactions there. My unofficial tour guides for example, loved to have fun but were also hardworking art students and ambitious entrepreneurs that worked late into most nights. And the coffee shops were full of people shootin' the breeze at all hours of the day. Perhaps it was because I myself was on vacation and not so stressed, but I found that the general environment of Maputo was one of general ease and relaxation. You never see anyone in a terrible rush. I've heard that other residents and visitors find this to be true about Maputo as well, and can't really put their finger on why either.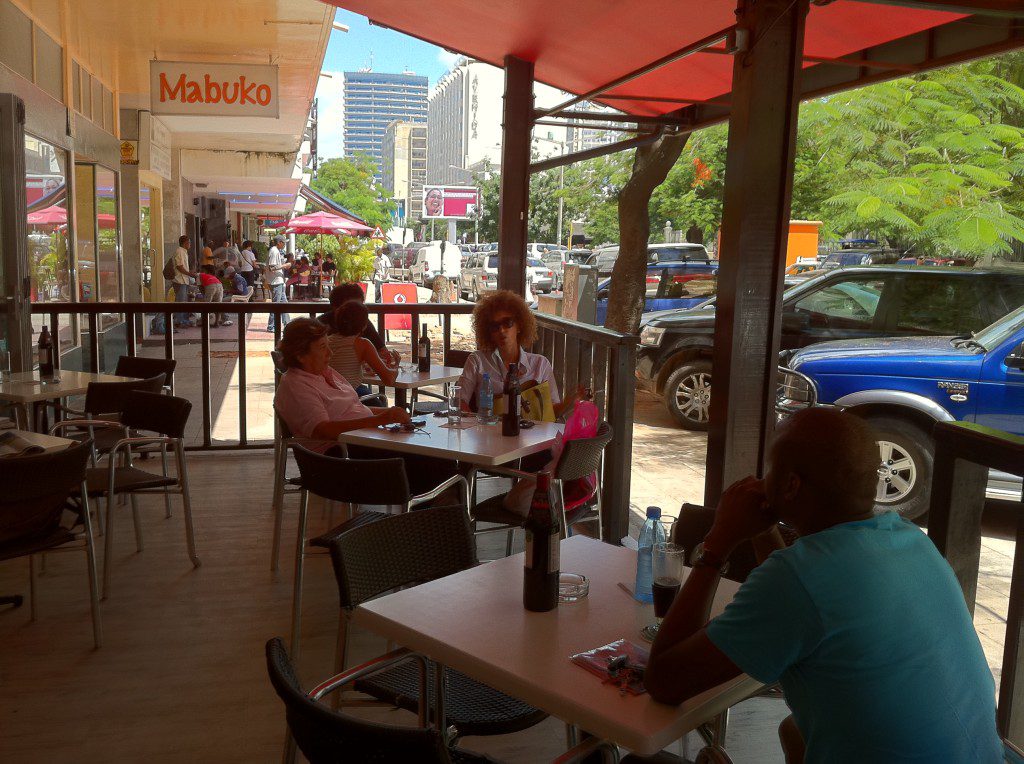 Even though the city is quite commercialized, there are some pretty gorgeous sights to take in just driving or walking around. Being as there are so many roads that run near the coast, the sea is never far, and something about a big blue ocean view is so lovely. No wonder they advertise them for hotels and such. But I'll quit rambling and just let you see for yourself.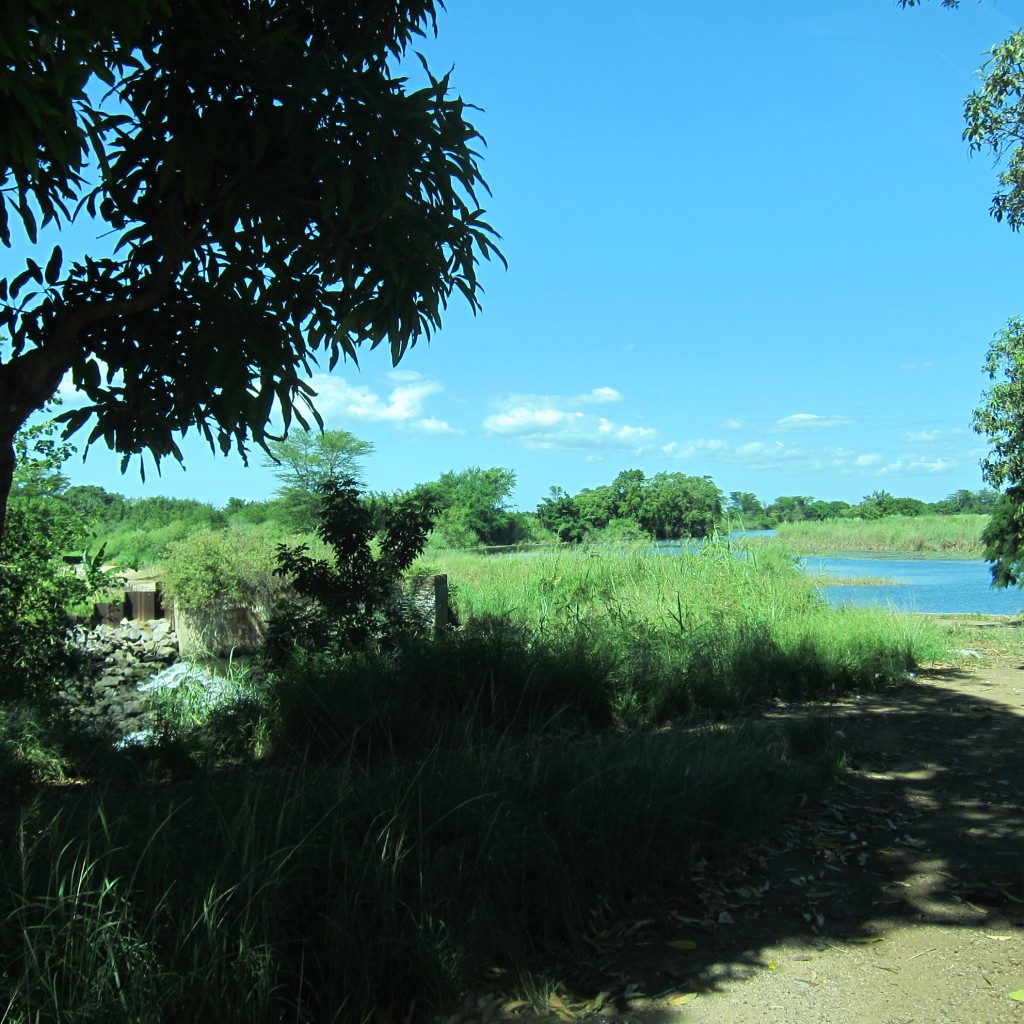 Okay, that's not an ocean, but look at how blue it is! Even having seen it face-to-face it's hard for me to believe the colour. I asked to stop the car so I could take a picture of this rivulet, because of how striking its colour was. It could not have been bluer if a child had coloured it with a crayon.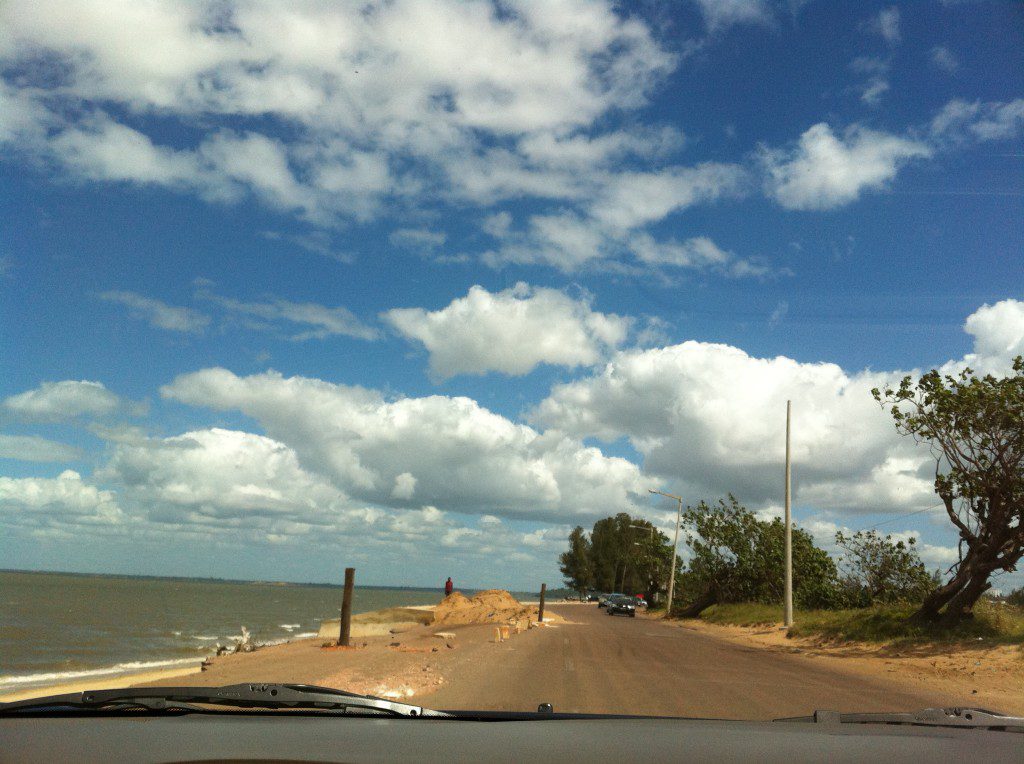 Looking at these pictures again in the depths of a drizzly winter, I really do miss the sun and sea of Mozambique. I'm glad it's always summer somewhere in the world. And I'm sure I'm not the only one. It almost brings out a sigh of relief to see a place so bathed in sun and warmth. I hope it does for you reading too. To summer! And travel. And cheating winter by going to the Southern Hemisphere in February. And using pictures of sunny days to get through the winter. To those of you that understand what I'm saying, We can do it! To those to whom I sound crazy, my apologies. But I hope you all enjoy the pictures.
Until next time, happy travels!