This is the third post in a series of posts by Brie Mason on her mini vacation to Phoenix with her two kids. Read her first two posts on Overcoming Fears Road Tripping to Phoenix Arizona & Our Phoenix Oasis at the Marriott Canyon Villas in Desert Ridge by clicking on the links.
Now, while we loved our time relaxing at the Marriott Canyon Villas, our mini vacation would not be complete without exploring Phoenix.  We only had to travel about 5 minutes from the hotel to discover what was to be one of the highlights of our trip to Phoenix – The MIM (Musical Instrument Museum). Now, my kids are not the museum going type, but when they heard about this one, they were actually excited for me to take them. I have to say, this place changed their whole opinion of museums! For starters, we were all issued headphones and a sound pack to wear as we roamed around. Pretty much every single display had a television monitor that played the music from a particular region of the world along with videos of the instruments being played, often with dancing too. As soon as you walked up to a display, the music would automatically begin to play in your headphones and when you walked away it would stop. This is a great high tech way to appeal to the youth of today, and allow everyone to really enjoy the music without having to hear all kinds of sounds going on at once. We also broke through the barriers of 'stuffy museums' here by busting out some of our own dance moves when the music moved us!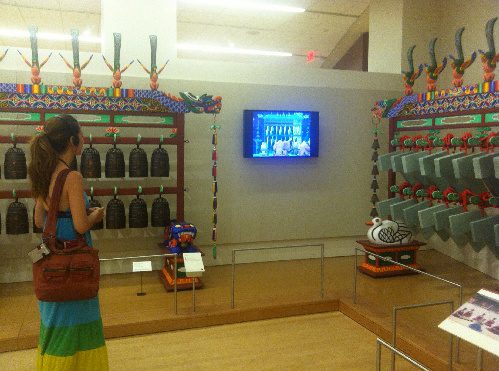 There is a whole room dedicated to the instruments of famous people. While I was blown away by John Lennon's piano, the kids were in awe of the Taylor Swift collection. Just imagining these artists using the instruments, made you feel so close to them!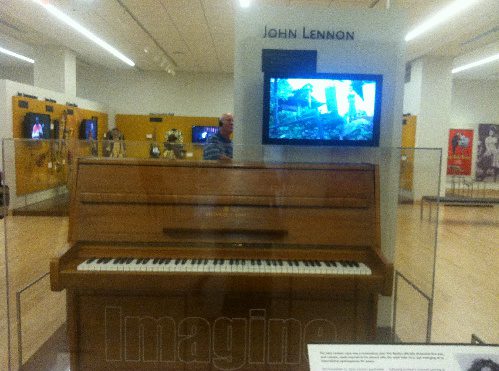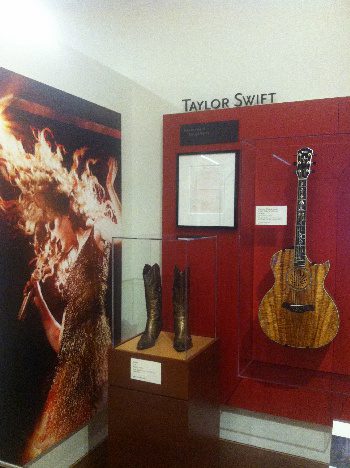 Also very impressive was an Olympic drum used in the Beijing Opening Ceremonies during the number where there appeared to be thousands of drummers all performing in sync.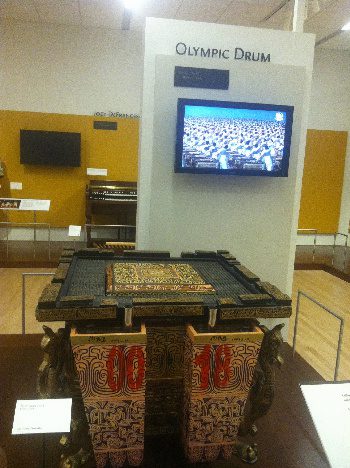 The best part of this museum though, is the room where you are encouraged to use the instruments yourself! This is not just for kids … I got right in there! Unfortunately, the headphones don't allow others to tune you out!
Our stay in Phoenix was not that long, but we managed to make it into downtown as well. We enjoyed an afternoon at the Arizona Centre, which is an open area with some shopping and great dining choices. We ate a delicious lunch at the Canyon Cafe, because we wanted to enjoy some southwestern cuisine. I love the uniqueness that comes from dining out of your state! For example, even though we got the typical complimentary nachos and salsa as a pre snack, they were anything but typical! The nachos were puffed up and coated with a wicked seasoning. The winner meal of the day went to young Master Mason, who ordered a tortellini dish that was an amazing fusion of tex-mex spicy cheesy flavours!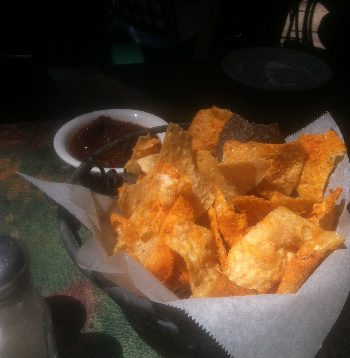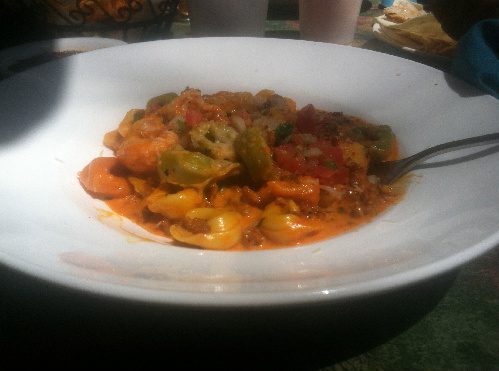 The weather in Phoenix at this time of year was absolutely perfect, so just being able to eat outdoors and feel the sun kissing my cheeks was glorious. I could have just walked around all day, but later after walking around our hotel grounds some more we spotted this sign about the local wildlife.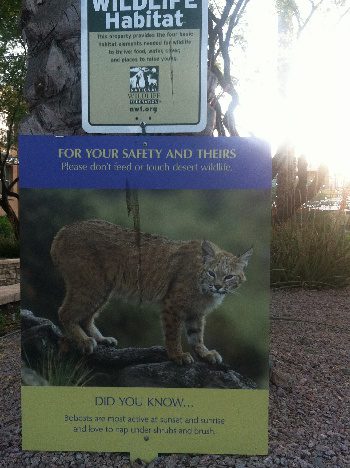 Knowing my luck with critters and creatures of all sorts, I figured we better call it a night. After all, the kids did spot a scorpion while roasting marshmallows in a fire pit the night before! I was a good strong mom though, and let them revel in amazement while I kept my panic to myself on the inside.
Our trip to Phoenix was only a few days long, but it's unbelievable how much we were able to enjoy ourselves. We didn't really want to leave, but knowing it's just a road trip away gave us hope that we'd be back again. There's still so much we would like to do. We already have things picked out for next time! We'd like to eat at Rustler's Roost, see one of the old ghost towns like Rawhide, and perhaps take a mini side trip to Sedona.
Perhaps the greatest reason to return is that we're leaving here with my daughter as the reigning champion of Bocce Ball AND Shuffle Board. This must be challenged!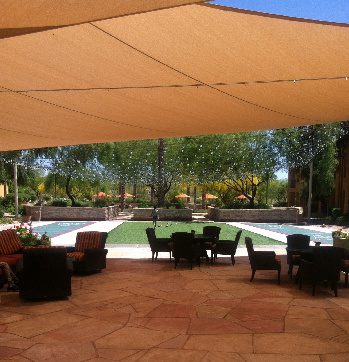 PS. In Full Disclosure: As always, the opinions and thoughts shared here are our own and honest ones. We are bought out by no one. In the spirit of disclosure, it should be noted that Phoenix Tourism treated Brie and her kids to lunch and gave them complimentary passes to The MIM.