I've had the opportunity to experience something I thought was only for the elite, for the business stuffy, for the first class, presidential airline club members – I was able to go to an airport lounge! We got a Priority Pass card, which allows us access to lounges around the world, regardless of the airline or class we're flying.  I also never imagined the children would be allowed, but our whole family was quite welcome.
What a different travel experience!  There was a concierge desk with friendly faces to greet you, and then the space opened up to many seating areas with comfortable chairs, tables, and couches – some of them even by a cozy fireplace! I actually enjoyed sitting in the airport as there were no strangers crowding around us, no weird smells mixing together, and no one had to sit on the floor.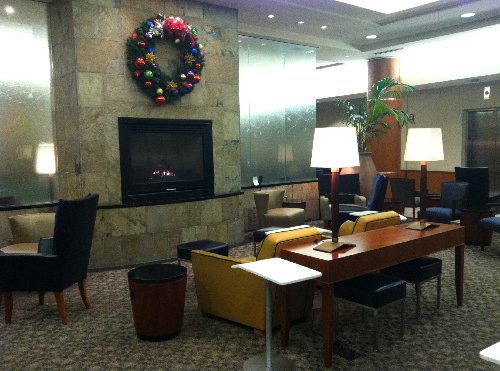 There were racks of newspapers and magazines to read and of course, free wifi with accessible computers in business nooks.  The absolute highlights were the free food and drinks!  The looks on the kids faces as they took fun snack items and felt like they were stealing, was only beat out by getting to open a fridge and take out whatever drink they desired!  A little reassurance to me that we're raising our kids well when they think that getting a free drink is a REALLY REALLY big deal, worthy of being excited about for days.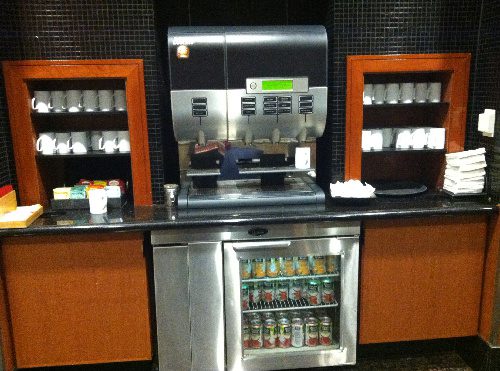 I have to admit, I was equally as thrilled to find out that alcohol was also complementary!  There's nothing like having a cold one to take the edge off when you're a nervous traveller (is anyone really surprised that I'd be scared of flying?), and a mom who's been up all night finishing packing and trying desperately to achieve the goal of leaving a clean house to come home to.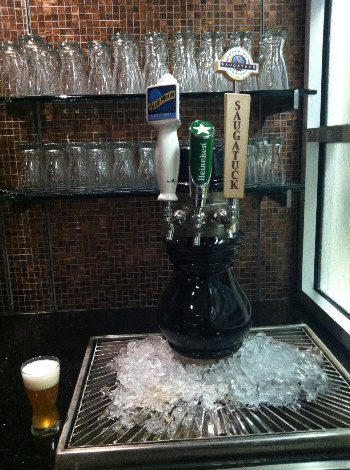 I was also a little on edge, because our tickets were not seated together, and though my kids are older, I still dread the idea of them sitting alone.  As I was checking in on our flight status with a concierge, I mentioned this to him, because I needed to leave early enough to try and work this out at the gate.  He just picked up the phone and called to take care of it for me! I wanted to give him such a big hug.  My appreciation was so grand, he must have been able to tell I was a first timer.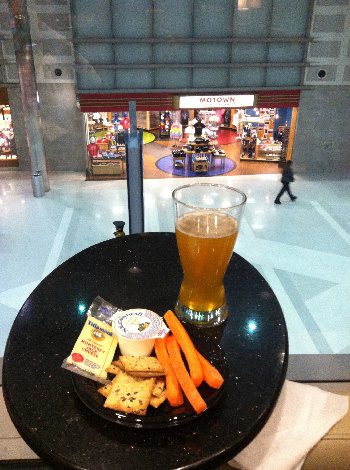 I know that travel has changed for our family now.  I will actually try to get to the airport the 2 hours ahead of departure we're supposed to do anyway, but never do, so we can have lounge time! It helps to set the mood for a great travel day, and shhh … don't tell anyone, but I snuck some of the snacks into my purse for the plane ride.  Lastly, I would do it over and over again just for the bathrooms.  A clean luxurious bathroom makes a huge … HUGE difference.