After one terrible hostel experience in Banff during the Banff Television Festival, I made a judgement call on hostels … thinking they were all thin walled, with less than comfortable beds, intended for immature party obsessed late teen and early 20-somethings (I think I was a late 20-something at the time).  Now don't shoot me for this judgement … in my first night at the hostel in question, my roommate and I did not sleep a wink, as we had people start partying outside our room at 2 am, got to listen to teen relationship drama outside our door half the night, followed by the police showing up due to breakins and stolen goods. All this, while the front desk staff at the hostel did nothing about the complaints. If you have ever been to the Banff Television Festival, you'll know that whatever sleep you are able to get is vital to surviving and to your success, so we moved out at 8 am the next morning.
Thanks to Filmgate Miami, that was not my last hostel experience after all. Instead they made me fall in love with hostels, by booking me in to stay at the Freehand Hostel in Miami, over the course of their Festival.
What I was greeted with, upon arriving in Miami and at the Freehand Miami, was with a warm and friendly style of place, with a bohemian feel, and a mixture of travellers of all ages.  Yep!  This was definitely my style of space.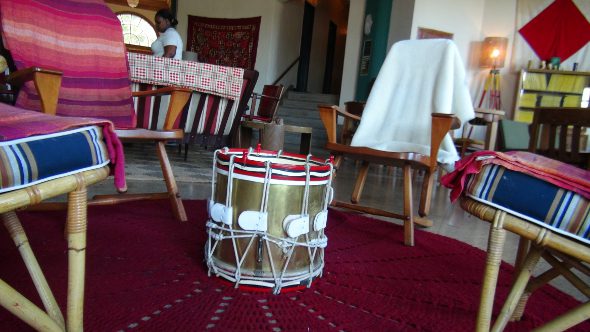 The sun filled lobby hosted an eclectic array of furniture and instruments, designed to make people feel at home and want to linger and chat.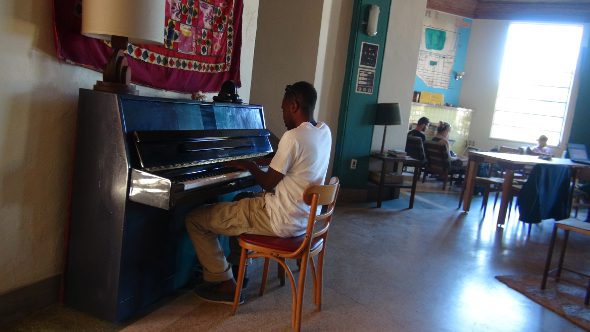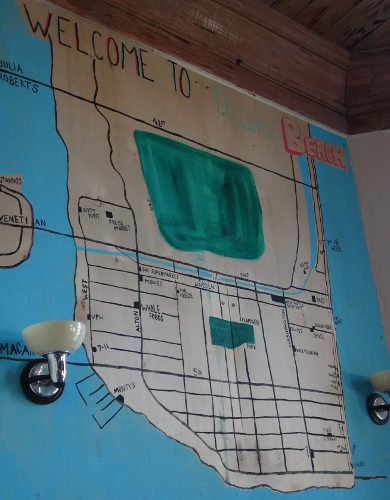 I studied the homemade map of the area, trying to get my bearings, and figure out where everything was, and where I'd be spending the next few days, over the course of the festival. While I waited my turn to checkin, I eyed up the activities board, mulling the Festival schedule in my head. Would I able to make the Sunday Beach Yoga or Backyard Barbecue?  I had heard from my Filmgate Miami hosts that the weekly Sunday night Barbecues were always a good time.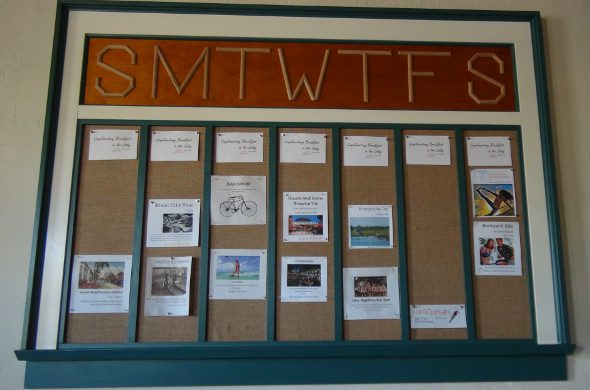 So far so good! And then they showed me my room …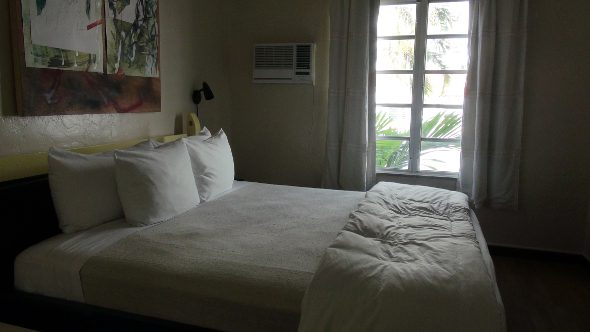 Wow!  This was a room in a hostel!?!  With the interior design by Roman & Williams, this was nicer than many 5 star hotels I'd stay in.
The room included a walk-in closet … my own bathroom with some rather divine toiletries …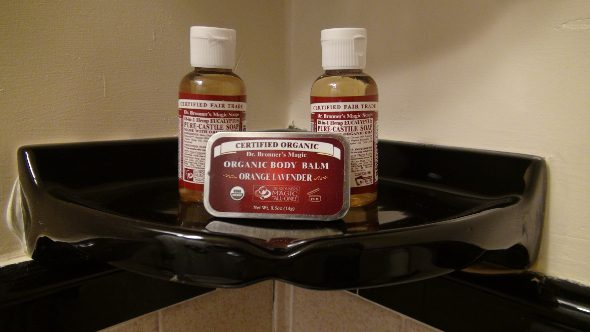 … artwork by local Miami artists … a safe that fit both my laptops and camera gear …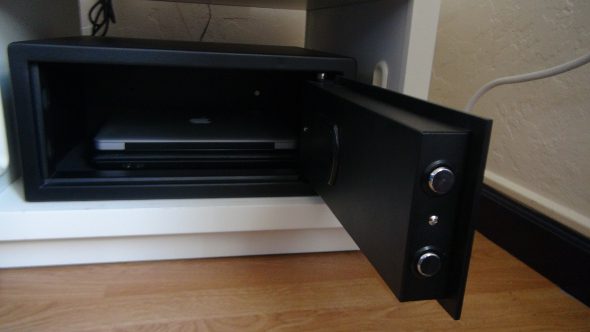 … everything I needed to work (including complimentary wifi) and more (iPod docking station) …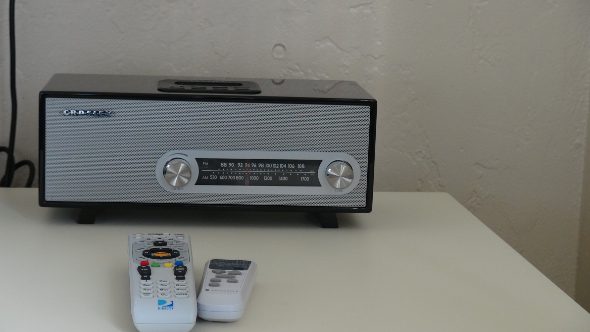 … and then there was the bed …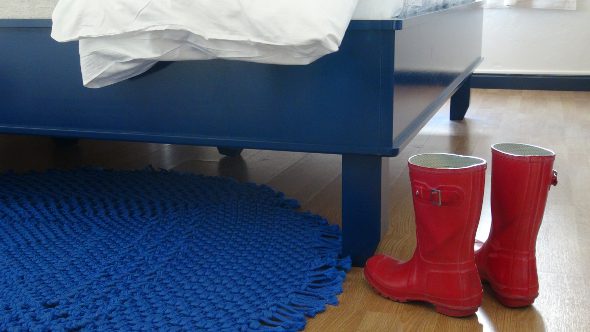 … I still dream about that king size bed … so comfy!  The red boots were right at home here!
And to give you the full picture, here is what the shared rooms look like with their beds with their 10-inch mattresses!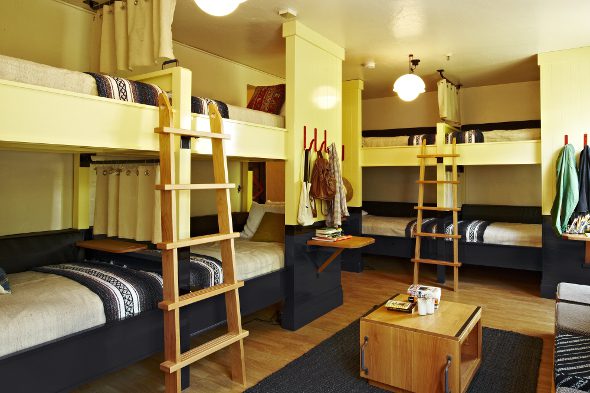 Sleep, however, would have to wait!  There was after all a backyard pool to check out!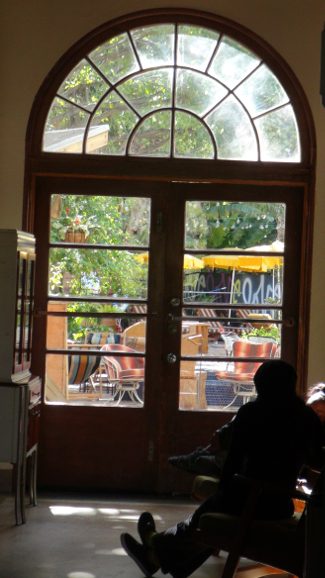 I certainly was not disappointed by the pool …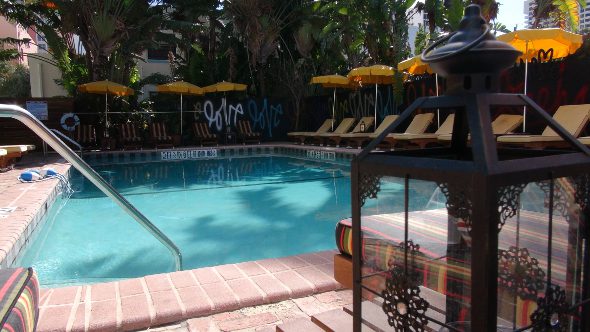 … the courtyard, where conversation with interesting travellers would spark up …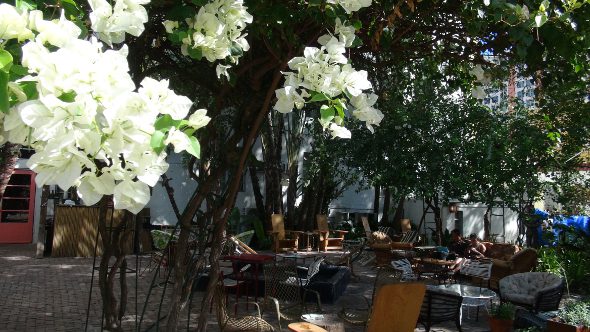 … the backyard games area …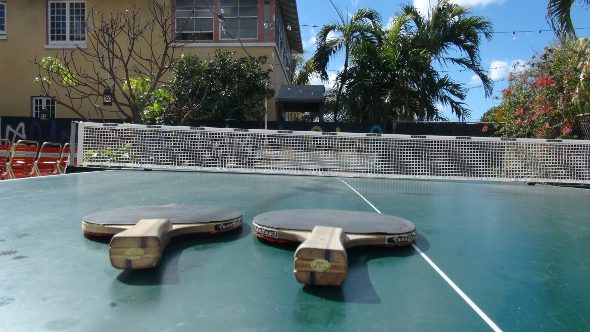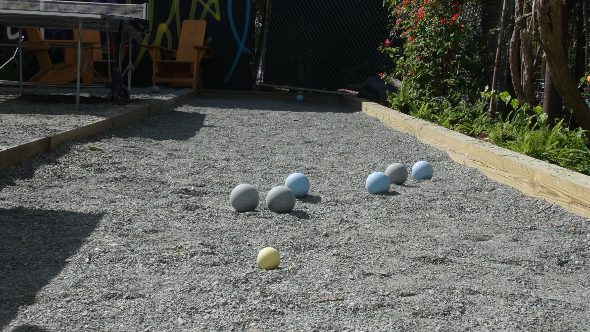 … the tiki bar …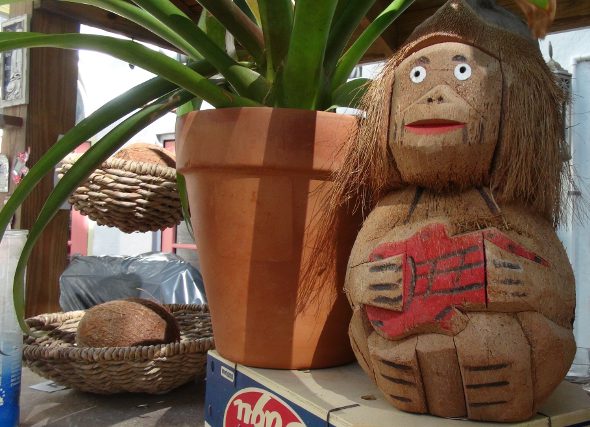 … and even bicycles …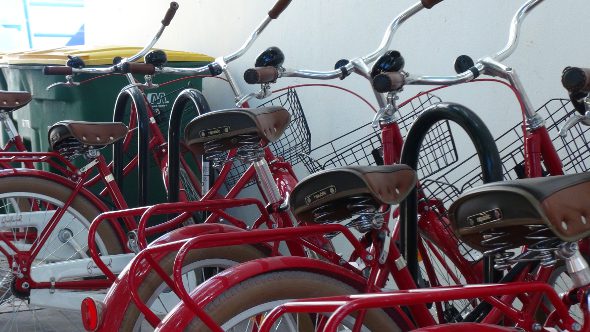 Forget the room, this would be my office for the next few days … as well it should be … under the Miami sun!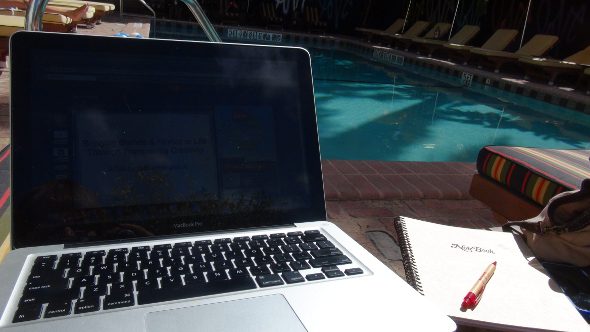 And as soon as the sun went to sleep, that tiki bar – The Broken Shaker, came alive, giving this courtyard a rocking nightlife of it's own, perfect for a nightcap … or in Emme's case, to experiment with filming her first 'Art Film'!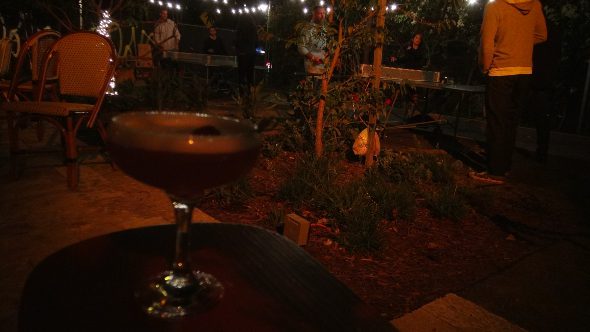 But even with the buzzing backyard nightlife (and dare I say, cocktails – tasty things, that packed quite a punch), the design of the space, meant that by the time I'd found my way to bed, there was no noise to stop me from peacefully drifting off to sleep.
After all there was a beach beckoning before the Festival begun again the next day … both in wind …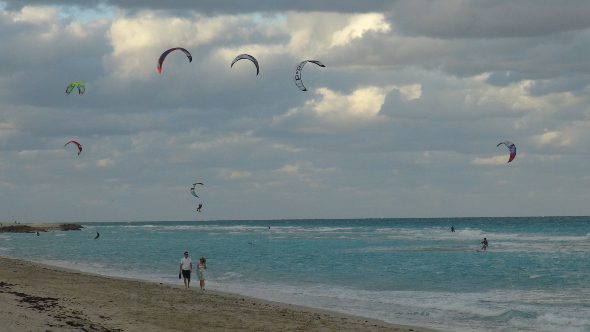 … and shine!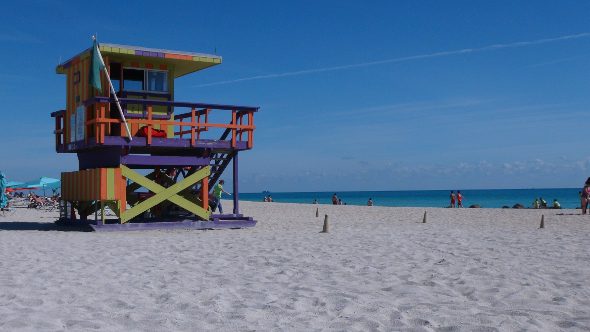 Can't wait to return!