I feel most fortunate to be so well travelled, but despite that, I am embarrassed to admit that I am very poorly versed on booking travel or searching out the best deals and most cost effective options.  You see, aside from flights home to visit my Mom (in which my travel options are quite limited), most of my travel is to speak at various places around the world, so other people are booking my flights, just as was most of my travel with my Dad growing up.  This meant I had not idea where to start on finding the best route and most cost and time effective options for travelling within Europe this past winter, as although my flight to Warsaw was taken care of, as was my flight home from Geneva, I had to figure out how I was travelling between all the various destinations along the way, on a limited budget.
Fortunately, that is when I was introduced to GoEuro, a travel search site for Europe that compares and combines air, rail, bus, and car rental options.  In looking up the travel options from my hotel in Warsaw to my hotel in Gdansk, it actually presented me with all my various options for travel, door to door, including getting to and from the airports, train stations, and bus terminals.  To say that this had me breathing a sigh of relieve was an understatement. Alas, I was not going to have to waste hours that I didn't have searching through various sites written in Polish to try and figure out how to get from one part of Poland to another in time to give my talk and hopefully to actually unwind a little and deal with the jet lag and Polish cold, nipping them in the butt so I'd be on my game for giving my talk.  Such a relief! Thank you GoEuro!
So, curious on the whole experience?  Here's what to expect from start to finish:
Type in your destination, departure local, and desired date of travel.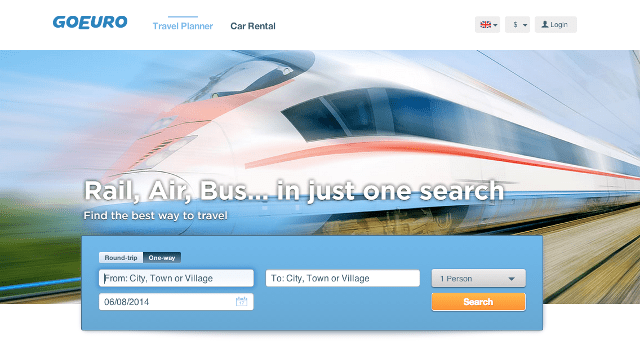 Select your preferred travel option.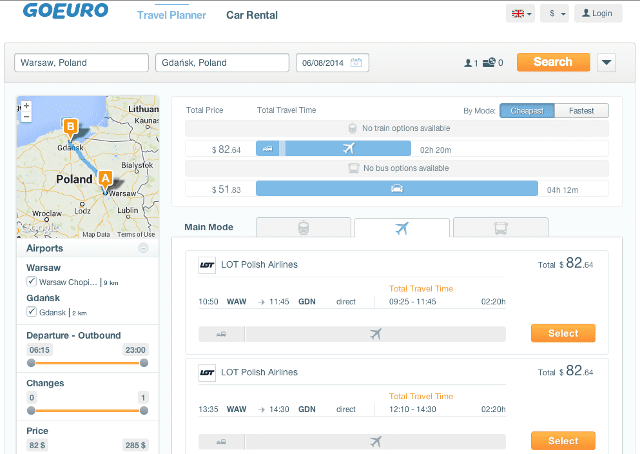 Confirm that this is the flight you wish to book by clicking 'Book'.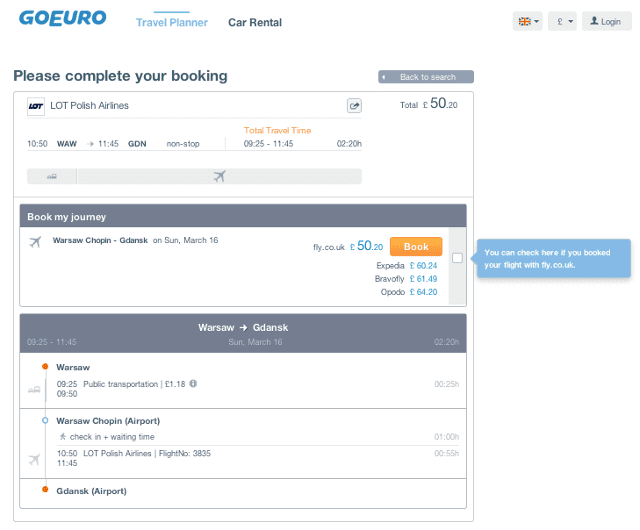 Confirm on GoEuro's flight booking partner site that this is indeed the flight you wish to book by clicking 'Select Offers'.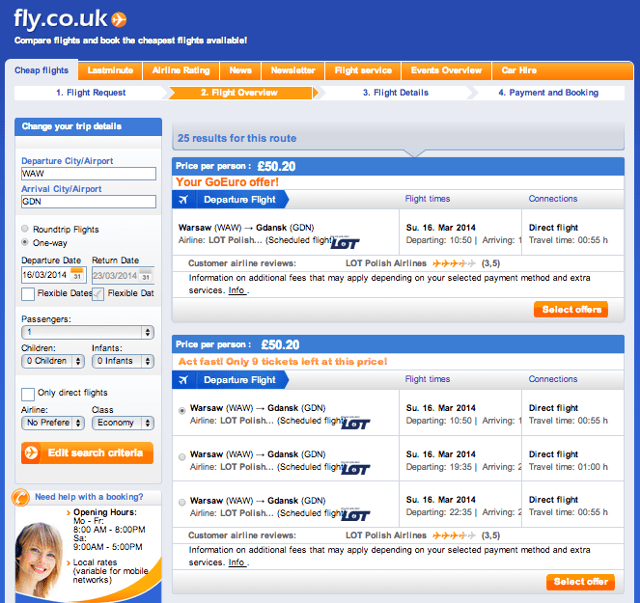 At this point you will be asked to fill in your details for the flight.  We clicked 'no' to the option of 'altering our ticket free of charge' as clearly it wasn't free of charge.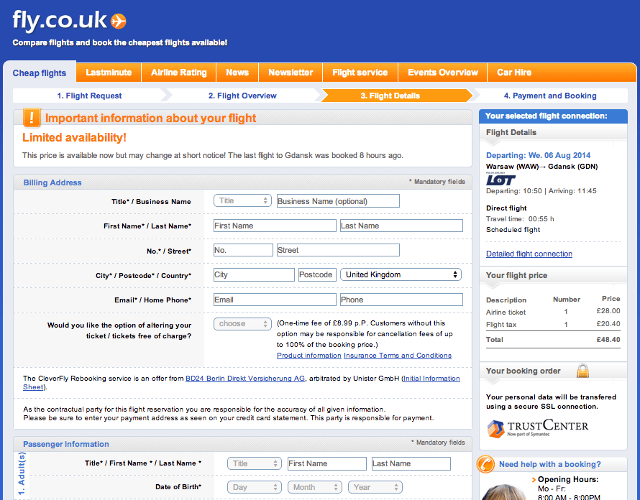 The last part, before confirming our payment details, was the one portion of this process that we didn't like, because this is where fly.co.uk does a hard push at the patron to buy 'extra services'. Did not like this as it began to stress me out and make me anxious. Selected 'I would not like extra services.'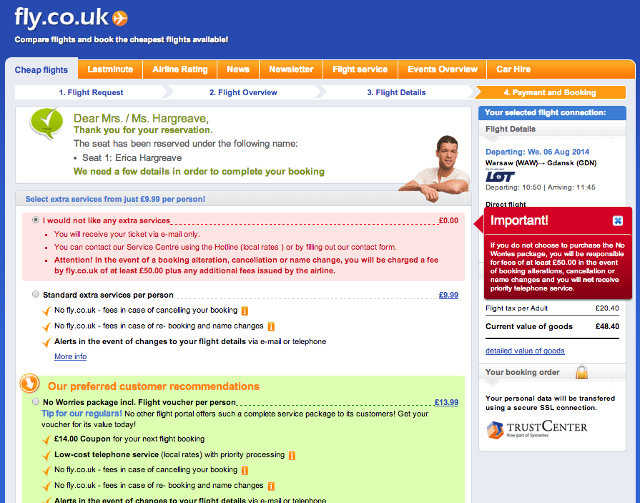 Last part with fly.co.uk aside though, this was an easy and time saving way to book travel on a budget in Europe.
Will I use GoEuro for future European travel?  Absolutely.  They made navigating my European travel so much easier, as well as cost effective.
Which does pose the question of where to next in Europe … not to mention when!?!  Darn sirens of travel!