As a Renaissance Gal of eclectic tastes, I have been eyeing up the inaugural year of Feast on the Fraser in New Westminster with great desire and envy.  Envy in that my schedule has yet to accommodate any of the events in my week. Instead I have been looking on at all the fun that is being had with #FOTF2015, as a green eyed monster.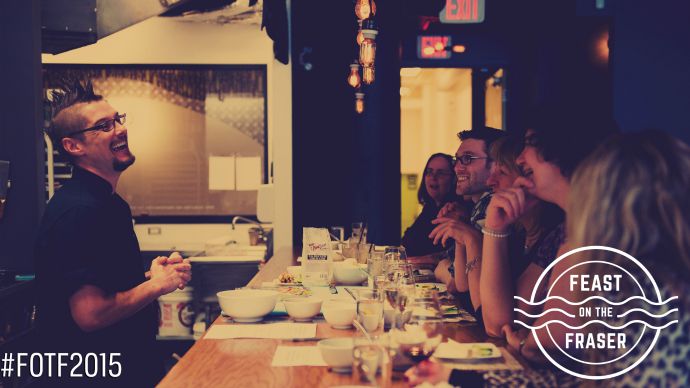 Why?  Because New Westminster has created 10-days worth of experiences designed around that daily routine of eating.  Some of these are events designed to excite the tastebuds and create culinary adventures, while others combine comfort foods and / or ethnic cuisines with an entertaining experience.  There has been everything from nights of breaking lobster claws with new friends at a long table, culinary adventures into the raw food movement, cheering on your football team over comforting pub favourites, joining local Gamer Gals and Gamer Boys for a night of hilarity and competition with the game Rock Band, the opportunity to learn from and create with local artists, and live music.  These experiences remind us of the importance food plays in our community in bringing us together, sharing ideas and laughing together over food.  As we rush about our daily lives, grabbing a quick bite where we can, these events remind us of the importance in slowing down, stepping away from our devices, biting a meal together, and ultimately enjoying the company of those people around us.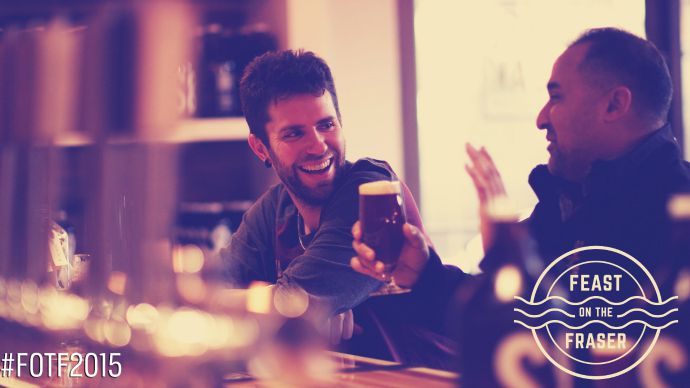 There is still time to take in one of these experiences TONIGHT or TOMORROW NIGHT. Now the challenge is to decide which one, as they all look like a good time.
TONIGHT (October 1st, 2015) in New Westminster:
This is a night for both the foodies and the history buffs, as Wild Rice creates scrumptious Chinese cusine with a modern flare, paired with a walk back in time through the storied history of the working waterfront of New Westminster during the three decades King Neptune reigned on the Fraser River.
TOMORROW NIGHT (October 2nd, 2015) in New Westminster:

What better way to end the week than with a relaxing cruise along the Fraser River on the M.V. Native, an authentic paddlewheel, while enjoying a night of wine tasting perfectly paired with a delicious meal.
Belly Dancing Divas at Taverna Greka
Personally, I always love an excuse to dance, and this night provides just that, as Greek food from Taverna Greka (voted as the Best Greek Restaurant by The Royal City Record) is perfectly paired with a night of belly dancing!
Bon Appetite!